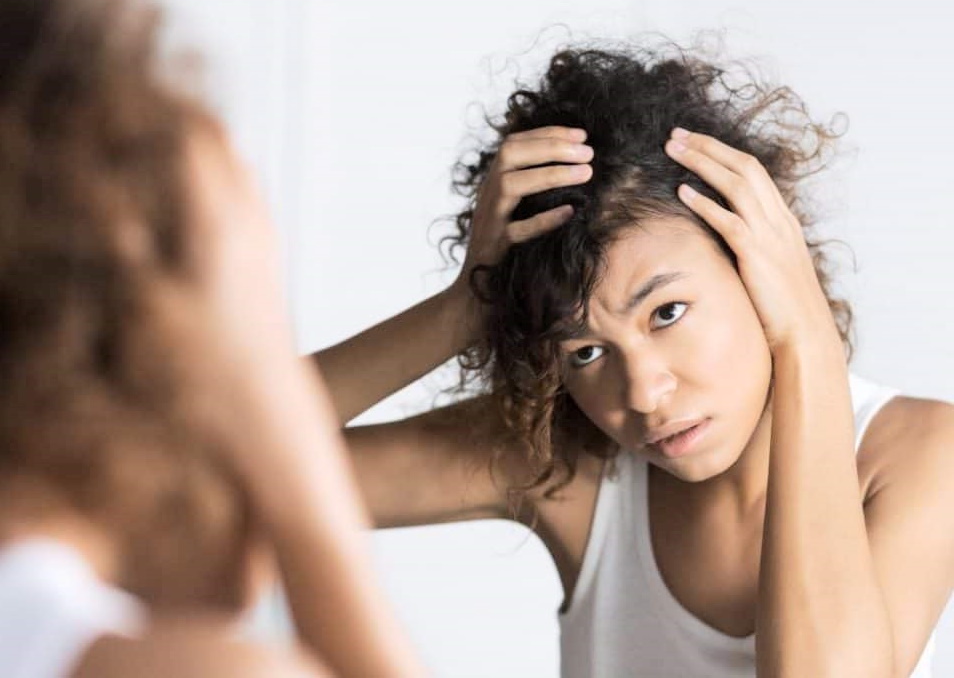 In a digital age where everything is curated and posts are made to look like perfection, we never really know what lies behind the screen. Everyone wants to look their best in selfies, group pics, and the like. But if we're talking about being real: sure, I especially like to take good care of myself to look good, but despite that, I have one problem that I thought I could never brush off my shoulders. Literally.
With black natural hair, most people have trouble with maintenance. The goal is to have hair that is vibrant and full of bounce. I know I do. But, with issues such as dandruff, we can't really buy just any shampoo. It's hard enough to deal with white flakes sticking out of our naturally dark hair, but finding the perfect anti-dandruff shampoo—without any dryness or breakage—is a bigger struggle. But, don't worry. That's what this is for.
Continue reading below for some more insights and information on how to get rid of dandruff. You'll be able to take that selfie soon enough without worrying if people can see the snowflakes on your head.
Dandruff? What is it?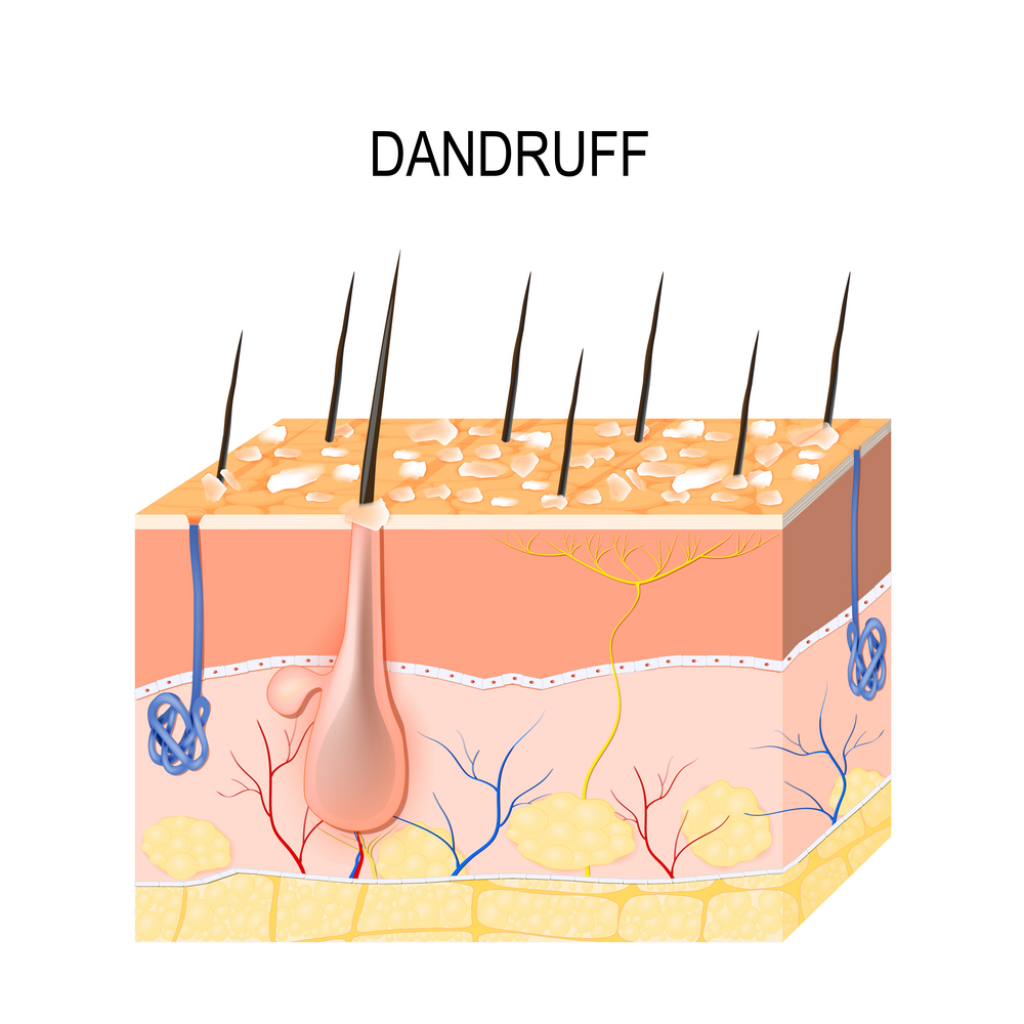 We all have some sort of basic knowledge about dandruff. It's itchy and sometimes, a bit embarrassing—especially when you start brushing it off your shoulders. What most people believe in is that dandruff happens because of the number of times you wash your hair or that it gets worse in the summer. Dandruff is actually all about the skin on your scalp – if your scalp is dry, it's going to flake. It is basically dead cells that need to be replaced with new ones. That's why it's important to treat dry scalp and hair. Though dandruff is not caused by bad hygiene, it is important to note that washing and brushing one's hair can help in removing old skin flakes. Find out how to control dandruff and prevent dandruff in black hair!
How else can I avoid getting Dandruff?
So, now that we have the gist of dandruff being the result of a dry scalp, you have to keep an eye out and avoid products, along with other actions, that ultimately dry out your scalp. Here are some key strategies you should take note of:
Washing your hair daily is a big no-no. Dermatologists have raised their concern about washing one's hair daily because of the fact that this will most likely strip both the hair and scalp's natural oils, which will inevitably lead to irritation and damage.
Make sure you avoid shampoos with Sodium Laureth Sulfate. SLS is known to be a harsh detergent. It is believed to cause hair to become coarse because it strips oils and fats from it.
When blow-drying hair, make absolutely sure to keep the blow dryer away from the scalp. A good distance is about 5-6 inches.
When you do wash, do it thoroughly. Black hair needs a lot of care using different products, so it's very important to prevent product buildup on the scalp. Experts from the famous haircare brand, Pantene, recommend to wash your hair regularly, and shampoo and rinse thoroughly.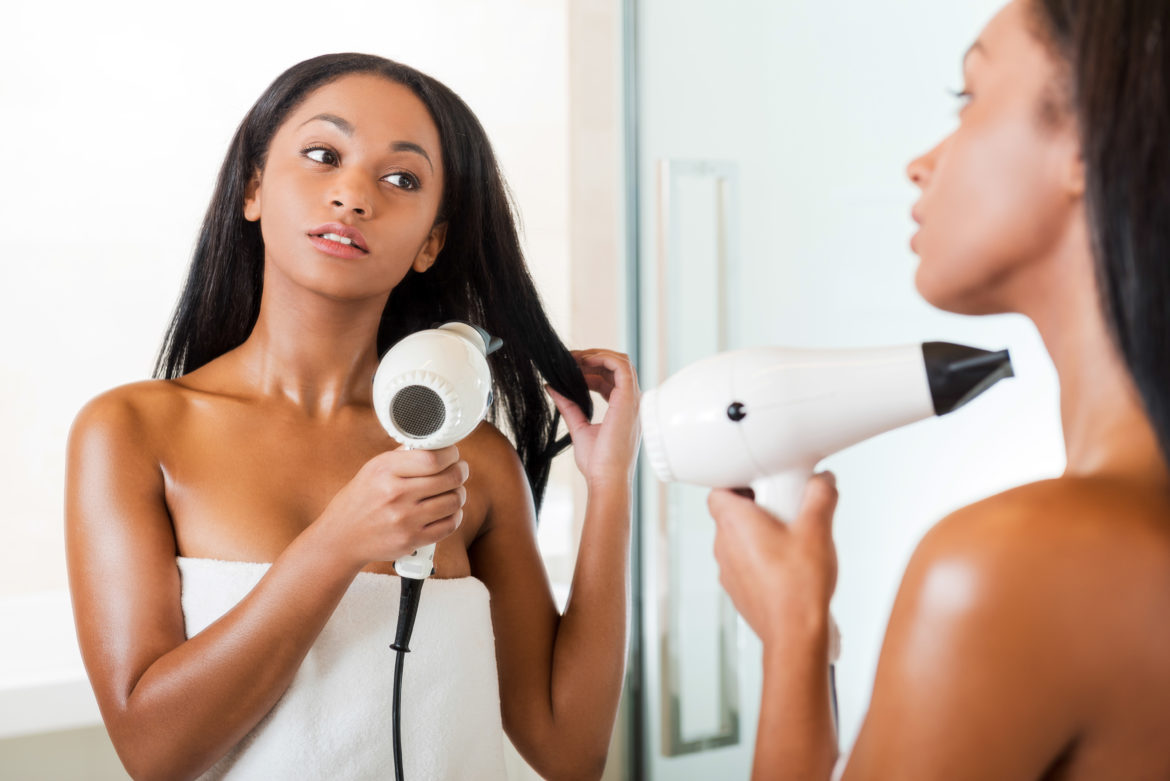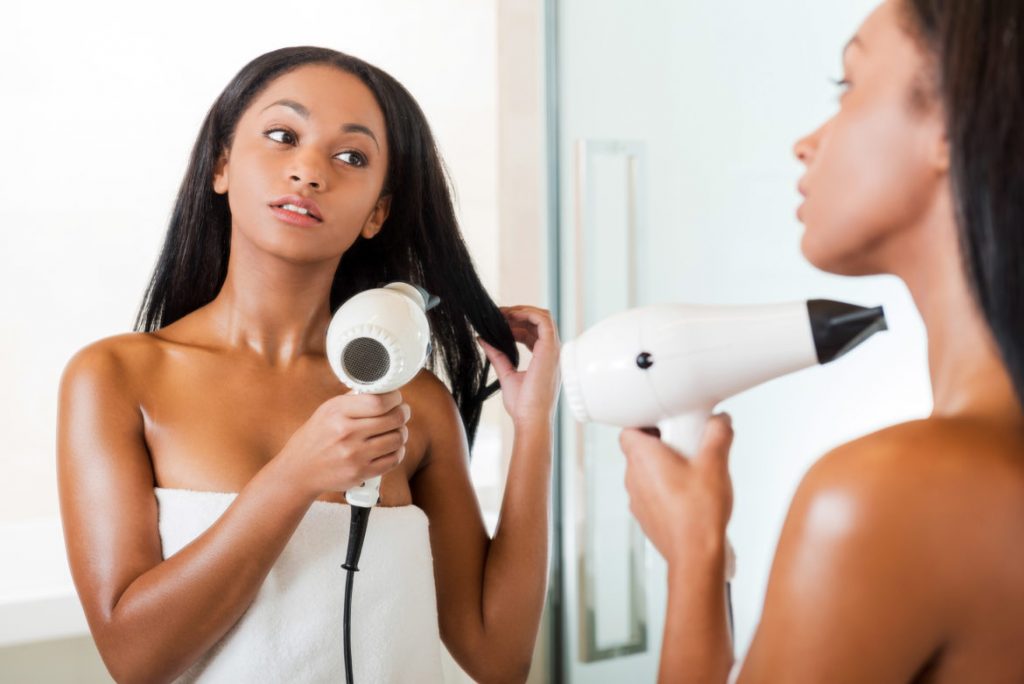 How do I choose the right dandruff shampoo for my black hair?
Our main mission is to choose a shampoo to help relieve itchy and flaky scalp. It's time to get rid of shampoos that have been adding to the issue of your dry scalp! Look out for products that promote hydration and moisture. Also, shampoos with ingredients such as menthol and tea tree are good for moisturizing an uber dry scalp.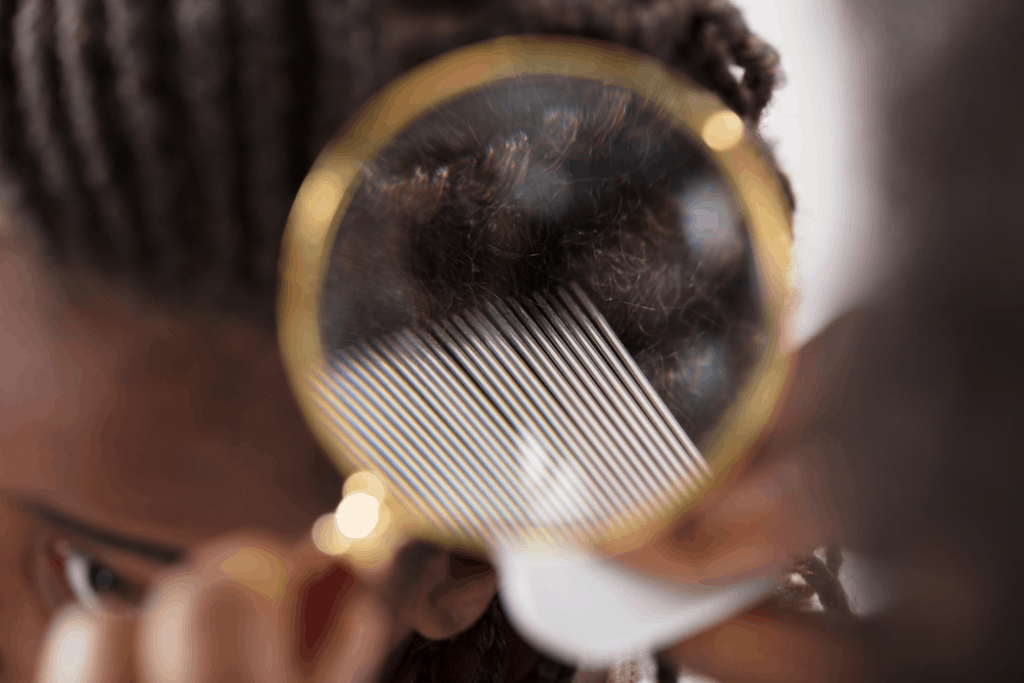 Recommendations, please?
I've got your back. I already narrowed down several products that I love, and hope that you will too: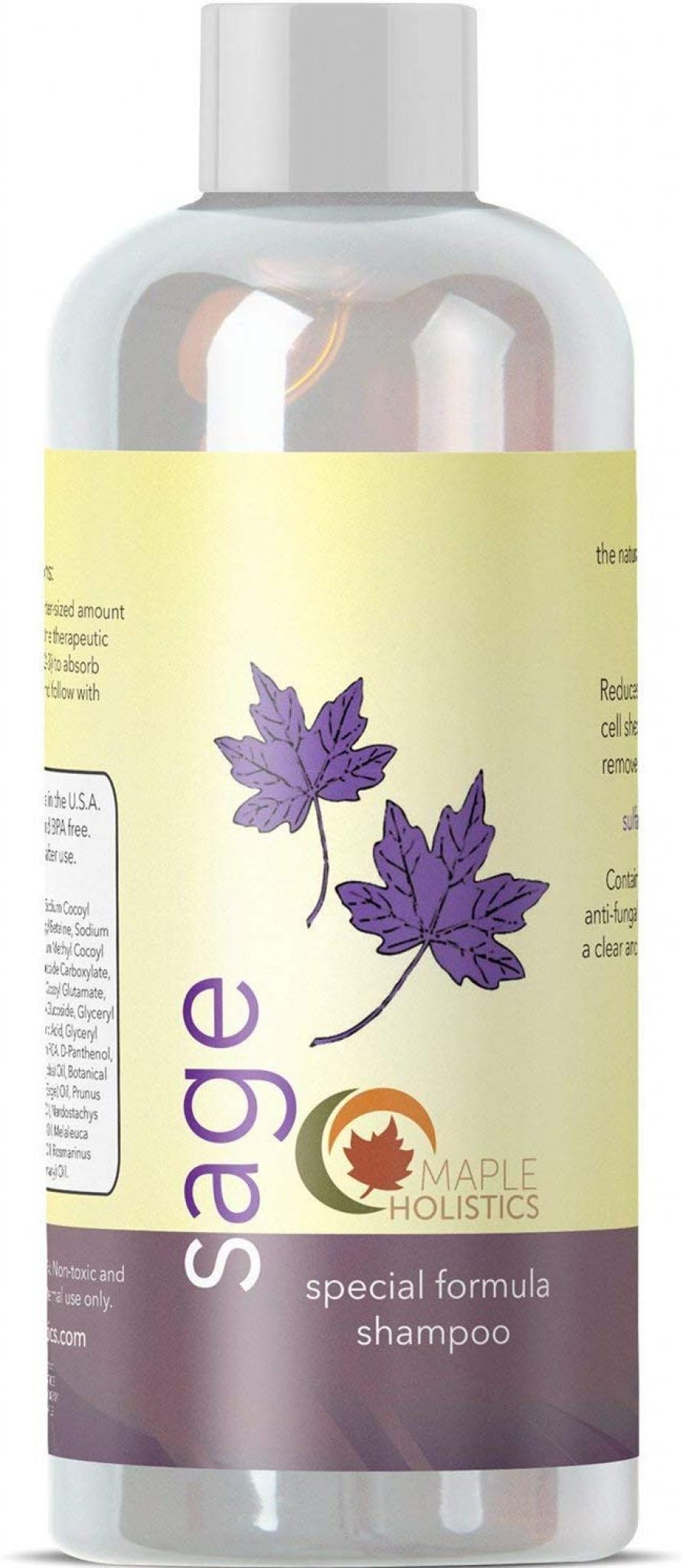 What is so good about this product is that it is an all-natural and absolutely sulfate-free (sulfate-contained shampoos are very drying to the scalp!) shampoo. It's great for soothing your irritated scalp since it's enriched with a mix of verbenone & antiseptic tea tree oil. You'll feel absolutely cleansed and moisturized than ever before. Fewer flakes, fewer problems.
---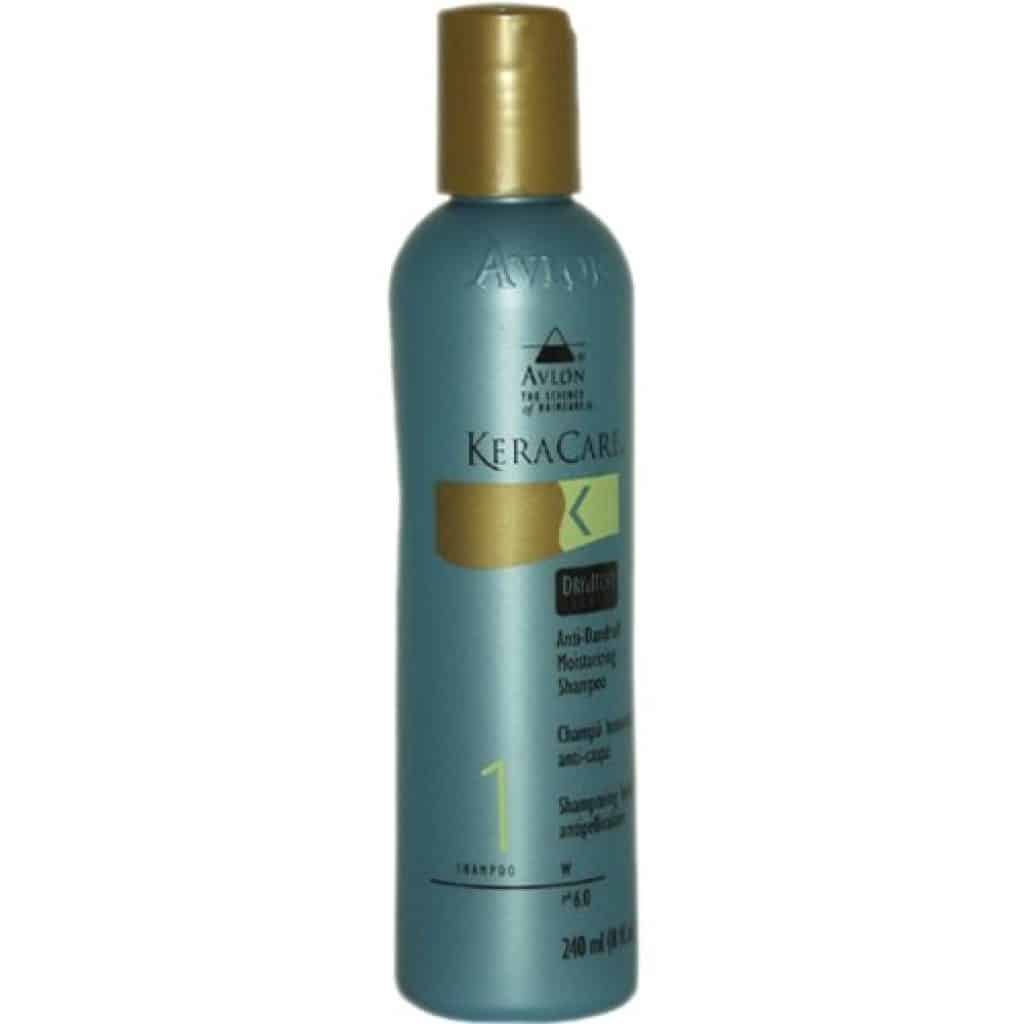 This shampoo is an absolute must-have in your shower. It'll leave your scalp feeling clean and your hair soft to the touch. Use this shampoo along with the conditioner and you'll be able to notice a significant improvement in a month. Patience is needed for a completely re-hydrated scalp! Take note that magic doesn't happen overnight.
---


A popular African-American hair care product, Virgin Hair Fertilizer Shampoo includes ingredients such as Jojoba Seed Oil (a great moisturizer and dandruff remedy that is rich in vitamins and minerals), Honey Extract, Aloe Vera Extract, and Tea Tree Oil. This product not only cleans your scalp and helps with dandruff, but it also strengthens brittle hair for its roots to the tips. This is your new best friend.
---
With all these to keep in mind, you are sure to get rid of the embarrassment of having to keep checking your collar or shoulders for any sign of flakes; you'll be able to move freely and smile for the camera without worrying about dandruff.
Smile for the camera!
---
If you enjoyed this page and would like to find out how to treat other hair and scalp problems, then have a look at these other pages too!