All my curly girls are talking about the LOC method as being the new IN thing, and although it's been around for a while, just recently it's been receiving media coverage with Kelly Rowland and Ciara rocking the moisture effect.
What is the LOC method?
LOC stands for leave-in conditioner, oil, and cream and it is THE way to get supple, shiny coils without carrying out your hair care regimen seven days a week.
The big difference with the LOC method is the way it layers treatments to achieve absolute moisture retention and the trick of sealing in the treatments using oil and butter – both well known for their sealant properties.
When the hair shaft is coated by oil or butter, any moisture is retained, enabling the hair to remain bouncy and healthy, with minimum – if any- frizz. But the order of application is important too. Oil is lighter and has more fluidity than butter, so should be layered on first, followed by the thicker and heavier butter, which serves to protect the oil, keeping it in place.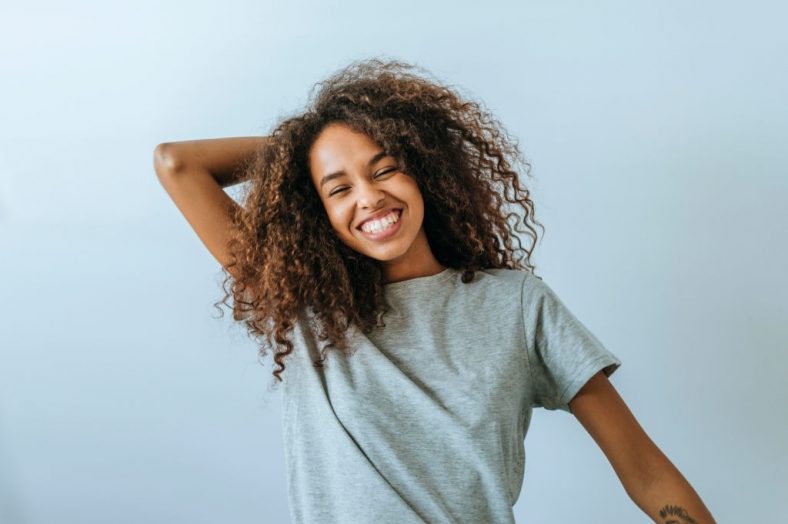 How to do the LOC method
The method is surprisingly easy, using products and treatments that you probably already own, but changing your regular order of application.
So, here we go girls – get ready for even more gorgeous hair!
Put some of your favorite leave-in conditioner into a spray bottle and apply it all over freshly cleansed hair, making sure you coat every strand
Next, apply the oil. Depending on your hair's porosity, decide which oil is going to provide the best levels of hydration. Coconut, or argan oil offer a rich, moisture retaining layer, while hemp seeds produce a much lighter oil. As before, ensure every hair receives a good coating of whichever oil you choose.
The last step is to apply the cream, or butter, to your hair. This seals in the other treatments, allowing them to create the best environment for your hair. I love using shea butter for this step, finding that it offers maximum hydration for my very thirsty coils.
Style your hair however you choose. I like to pile it up when I'm using the LOC method, but my girls wear it any way they like.
That's it – the LOC method. See, I said it was easy.
For more LOC hacks, watch this vid: