Having type four black hair comes with an exhaustive list of struggles, regardless of whether you're using hair relaxers or trying to grow out natural hair. Taking care of black hair on a regular basis is not an option – it's a must if you want to grow out your hair and keep it looking healthy and stunning in the process. However, this requires a ton of patience and often hard work. We've all experienced those days when our curly hair shrinks and gets all kinked up as a result of shower steam or getting caught in the rain, or gets so tangled on wash days that even hours of detangling it section by section can't keep it from looking like a thick forest. To make things worse, excessive detangling, wearing hairstyles that are too tight and frequent heat treatments on your already abundantly-shedding hair often cause a very common problem with those of us who have African-Caribbean hair – traction alopecia.
Traction alopecia is a type of hair loss that leaves bald or balding patches on the scalp as a result of wearing and styling tight hairstyles. So, not only does taking care of black hair require patience and hard work – it also requires finding the proper hair products and establishing a suitable hair care routine.
While there are countless amazing products for keeping your natural hair healthy, one of the most beneficial ones that works miracles for people who like to rock type four hair natural (myself included) is argan oil. Renowned beauty giants, like L'Oreal Paris, have all highlighted the benefits and importance of using argan oil for kinky, frizzy hair.
If you really want to up your hair routine game, grow out your hair and keep your African-Caribbean hair on fleek at all times, consider using argan oil.
---
Argan Oil – What is it?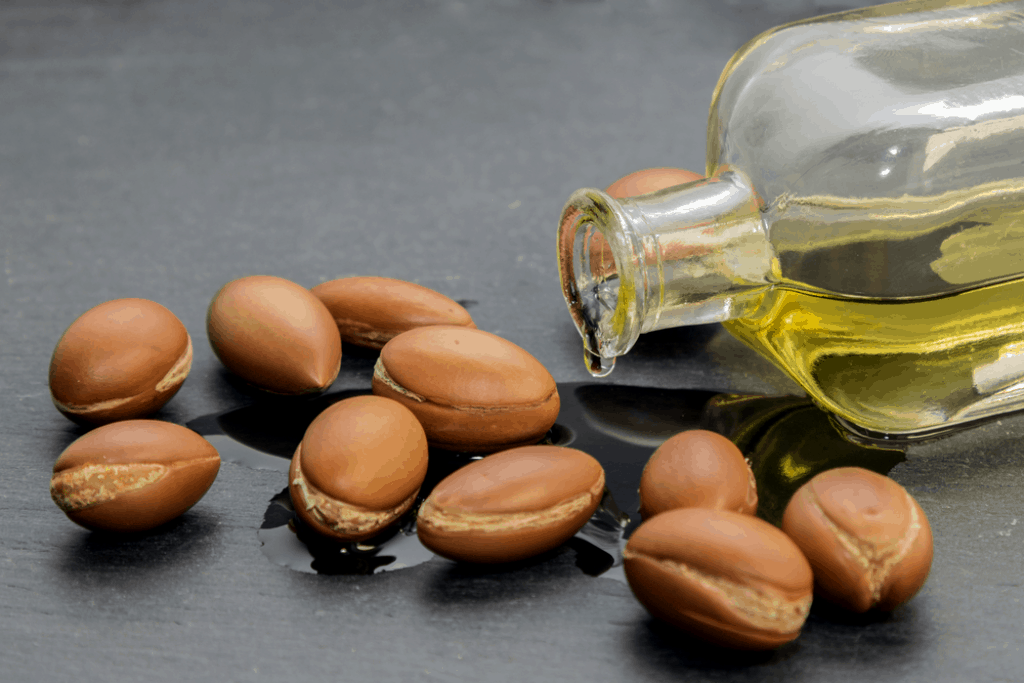 Argan oil is a type of oil that is extracted from the argan nut growing on argan trees native to Morocco, which is why it's also called Moroccan oil. The best quality argan oil is the one that is extracted using the cold press method on unroasted argan nuts. It has been used for centuries by Moroccan women as a beauty enhancer and miracle cure for brittle, dry hair. In fact, its soothing and nourishing effect on both the human hair and skin is so unique that the oil became referred to as "liquid gold" due to its unique gold color.
The beneficial effects of this oil occur because it contains more nutrients and antioxidants that are essential for hair growth and scalp protection than any other oil. Apart from that, cold pressed extra virgin argan oil is "liquid gold" because it is expensive as the argan trees are rare, take decades to grow and thrive only in specific regions of Morocco.
Therefore, it is no wonder that argan oil is one of the most popular and commonly used products for taking care of black hair. In fact, argan oil is so powerful and effective in promoting scalp health and protection that it is likely the best oil you can get for hair growth.
Why and How to Use Argan Oil on Black Hair
As previously mentioned, argan oil is extremely rich in nutrients crucial for hair protection and growth stimulation, such as fatty acids, vitamin E and antioxidants. Thanks to its unique composition, argan oil penetrates the hair on a deeper level than other oils, which adds, restores and locks moisture into each individual hair. In growing out your natural hair, it is just as important to nourish and hydrate the hair to prevent hair breakage as it is to promote hair growth. The nourishing effects of argan oil soften the hair and make it more elastic, and since each kink and curl in black hair is a weak spot prone to breakage, this is a very important feature. Argan oil nourishes the scalp in a similar manner – the nutrients it contains stimulate hair follicles and promote hair growth. Additionally, it restores hydration in the scalp making it less prone to flakiness and dandruff, which makes it a great tool for preventing dryness and itchiness. Keep in mind to always use known anti-dandruff shampoos if you already have a dry scalp!
Furthermore, regular use of hair relaxants, coloring and heat in styling your hair can cause a great deal of damage to it, and argan oil is the perfect product for alleviating any damage, restoring hair health, as well as for protecting the hair from the damaging effect of external factors. Its nutrients smooth out each hair and add shine to it, and help repair split ends resulting in more volume.
There are several ways to use argan oil on your hair and scalp. You can massage it straight into your scalp and spread it downwards to the ends of your hair, or you can add a few drops to your shampoo and conditioner to get that extra shine and volume each time you wash your hair. Additionally, you can prepare a hot oil mask by simply heating up some argan oil, massaging it into your roots and leaving it on overnight under a plastic hair cap or bonnet. You can either leave it in or wash it out the next day – it's up to you to decide.
---
How to Choose the Right Argan Oil for Your Hair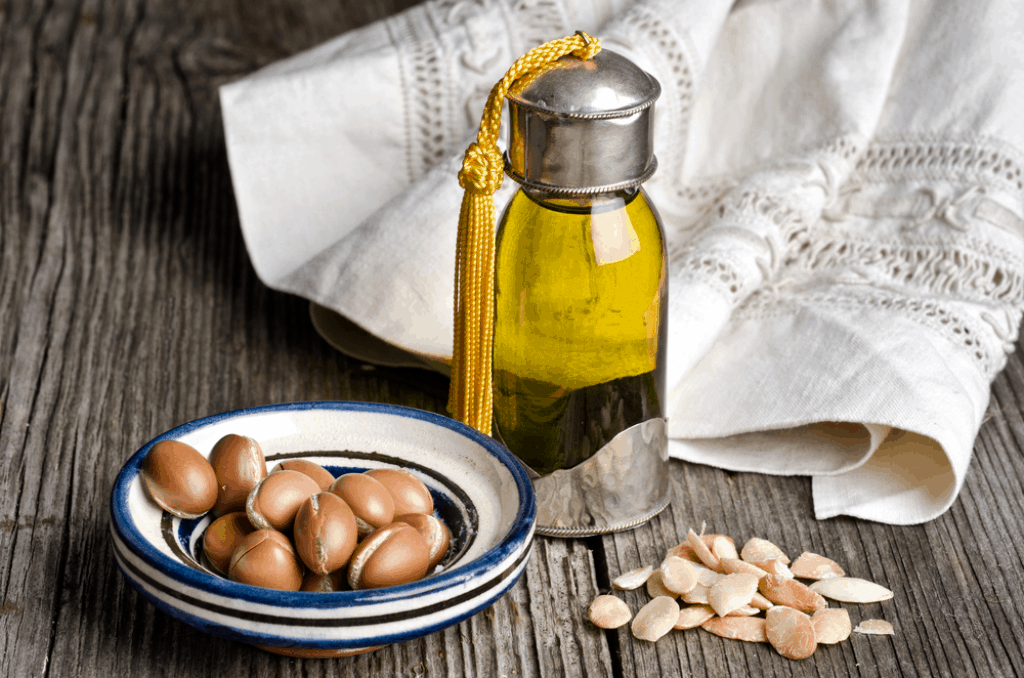 Whichever argan oil you decide to use, it is important to remember to find and implement the best haircare routine regularly. My secret is to make sure the argan oil is cold pressed and organic for the best results.
One of the best products you can use is the Foxbrim Pure Organic Argan Oil for Hair, Skin, Face & Nails.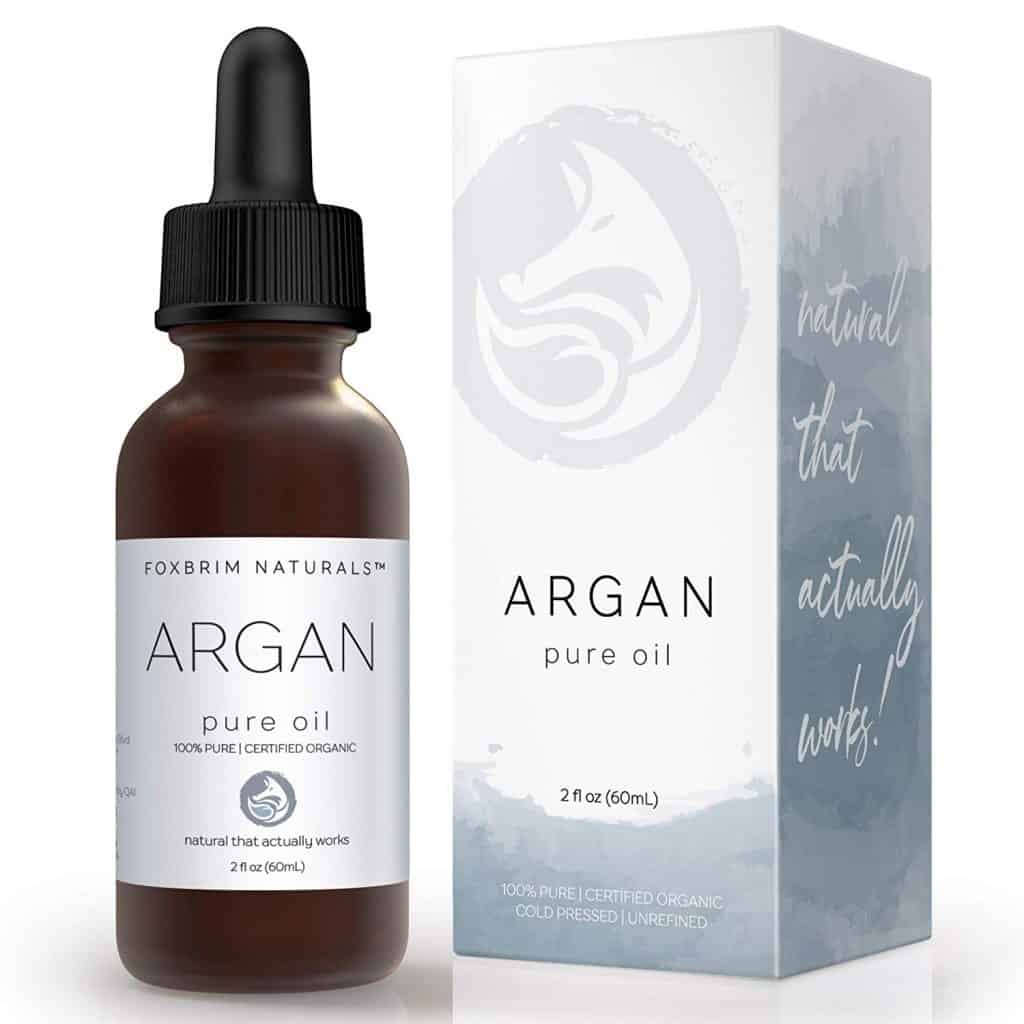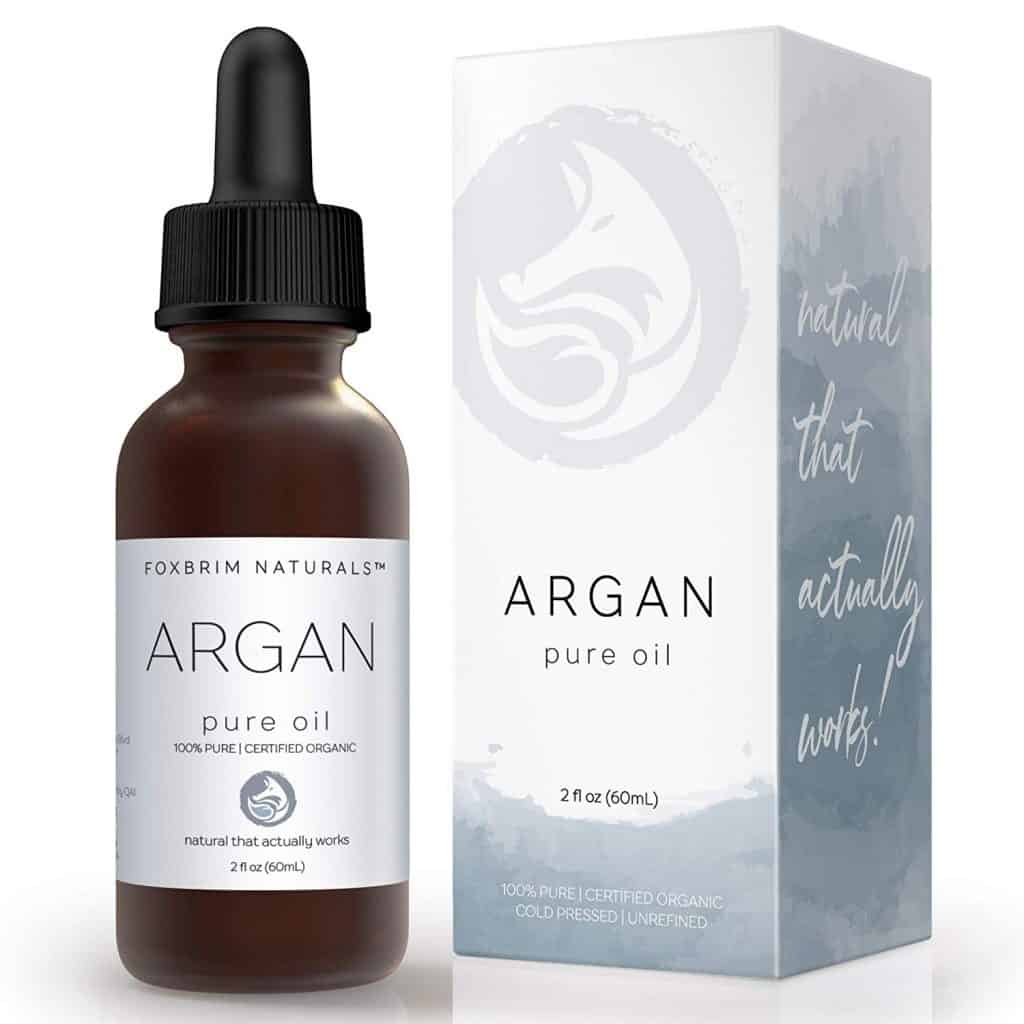 Your scalp and hair will just drink up this oil and feel nourished, refreshed and youthful. It contains a surprisingly large amount of vitamin E, fatty acids and antioxidants. Its texture is quite light, despite it being a rather thick oil, but this should not worry you because it doesn't feel greasy. There is almost no smell to it, but if there is one, I would say it is not overwhelming at all, as it is light and nutty.
I spent years chemically treating my hair which left it looking dull, but it only took a couple of days of regular usage of this oil for it to start regaining luster. The bottle goes a long way too, as you only need a few drops to get visible results, making this oil a great value for money.
It is hard to find any other oil or product that produces nearly as good effects as argan oil does for your hair and scalp. The combination of nourishing, hydrating and protective effects argan oil has on your hair is hard to match.
---
So now you know what the benefits of argan oil for your type four African-Caribbean hair are – hurry up and get yourself some of this precious liquid gold and feel luxurious lathering it all over your hair!
---
If you enjoyed this page and would like to find out about other natural hair care products, then have a look at these other pages too!