Packed with vitamins A, B, C, and E, alongside minerals, including calcium, zinc and silica, moringa oil makes effective and noticeable beneficial changes to your hair and scalp condition.
The miracle Moringa oleifera tree grows in Africa, South Asia and the Indian subcontinent, and is also known as ben oil tree, benzolive tree or the drumstick tree – after its long, elegant seed pods. Cultivated for use as a vegetable – the leaves are apparently delicious, while the seed pods are commonly added to curries, and the seeds themselves, roasted for nutritious snacks.
Since Ancient Egypt, the light, easily absorbed oil, has been used to improve hair growth and scalp health. As a hot oil treatment, moringa oil is unrivalled, increasing moisture, flexibility and shine, whilst reducing a dry, flaky scalp.
Moringa Hot Oil Hair Treatment
Warm 2 tablespoons of moringa oil, and massage it through wet hair, right down to the roots. Wrap your head in a warm towel and leave it on for approximately twenty minutes, before gently washing the oil out, and using a luxurious deep conditioner. This can be used several times a week.
Hair Mask
This is a great deep conditioning mask, which, when used once a week, will bring rapid results.
Heat 1 cup of coconut milk in a bain marie – a bowl placed inside a bowl of hot water, and allow it to warm through gently for a couple of minutes. Thoroughly mix in the ¼ cup moringa oil and the same of pure honey, before applying it to your hair. Ensure every strand is coated, along with the scalp and around the hairline. Cover your head with a shower cap, followed by a warm towel, and leave the mix on your hair for about half an hour, before rinsing thoroughly.
Moringa Oil Spritz
This is great for a quick pick-me-up if you're in a rush. Boil half a cup of water and add in a few drops of apple cider vinegar, and a dash of moringa oil. Pour the mixture into a spray bottle, and spritz your hair throughout the day. You can also use this as a great after-wash rinse by making a larger quantity.
Feel the benefit that this miracle oil can bring to your hair with this Organic Moringa Oil.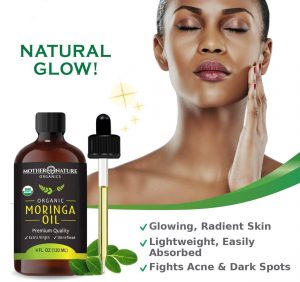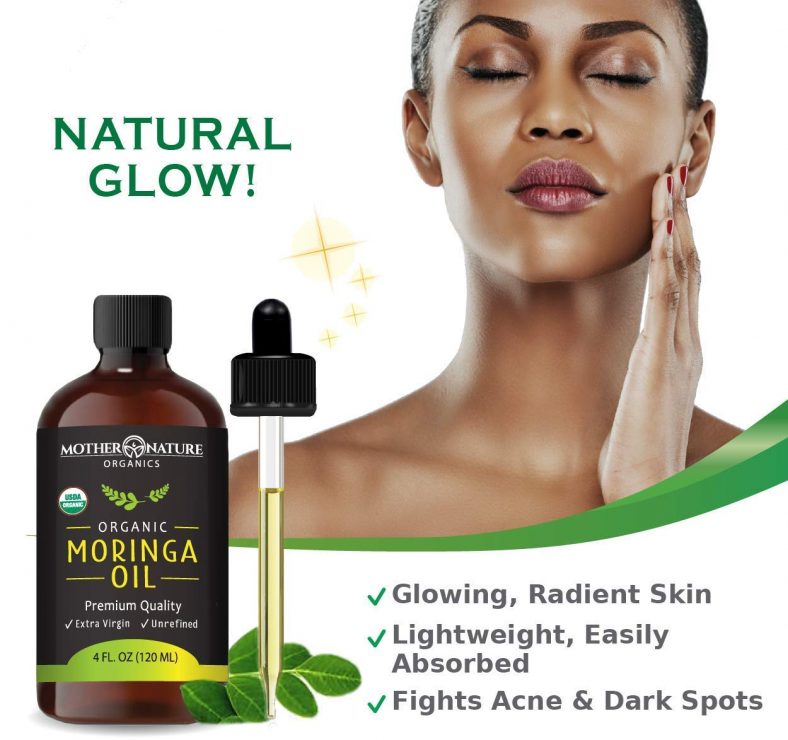 This is my choice for creating gorgeous, glossy hair, and ensuring my scalp stays as healthy as possible.
For more great moringa oil ideas, watch this video