I love my hair. I'm proud enough to let it loose and feel empowered by its volume and texture. I love feeling it bounce on my shoulders without a care in the world. Unfortunately, having Type 4 hair like mine is not a walk in the park. Being in the spectrum of this hair type, I've learned that it is actually one of the most fragile types – and also the driest. Because of this, my hair has, without a doubt, weakened. I've had some major damage, breakage, and hair fall issues in the past, which I had to learn how to treat to grow out my natural hair. I also had huge issues with dry hair and scalp that I've counteracted successfully over the years using these methods.
I've finally addressed that hair like mine has really specific needs. Back when I was totally ignorant of the importance of truly knowing your hair type, I was unaware that I used so many hair care products with harmful ingredients. Naturally, this led to further damage my hair, instead of improving its health and growth. I know better now; I've discovered that oils for natural hair work wonders! Even Garnier, a famous hair care brand, highly recommends using oils for your naturally curly hair!
---
Here's a breakdown of my top 5 best oils for natural hair growth that I'd like to share with you:
We all know Coconut oil is great for cooking and baking. But given the fact that it has natural oxidants and nutrients such as Vitamin E and Vitamin K, it's equally healthy for the body and the hair. It also acts as a hair moisturizer and helps with hair growth. How, you ask? Well, there are fatty acids actively found in coconut oil that go hand-in-hand with the natural proteins found in your hair. This combo prevents your hair from breaking and promotes further hair growth.
So, if you have leftover Coconut oil from that Coconut Cake you baked from last week, don't waste it!
Try This: Nature's Way Organic Extra Virgin Coconut Oil
---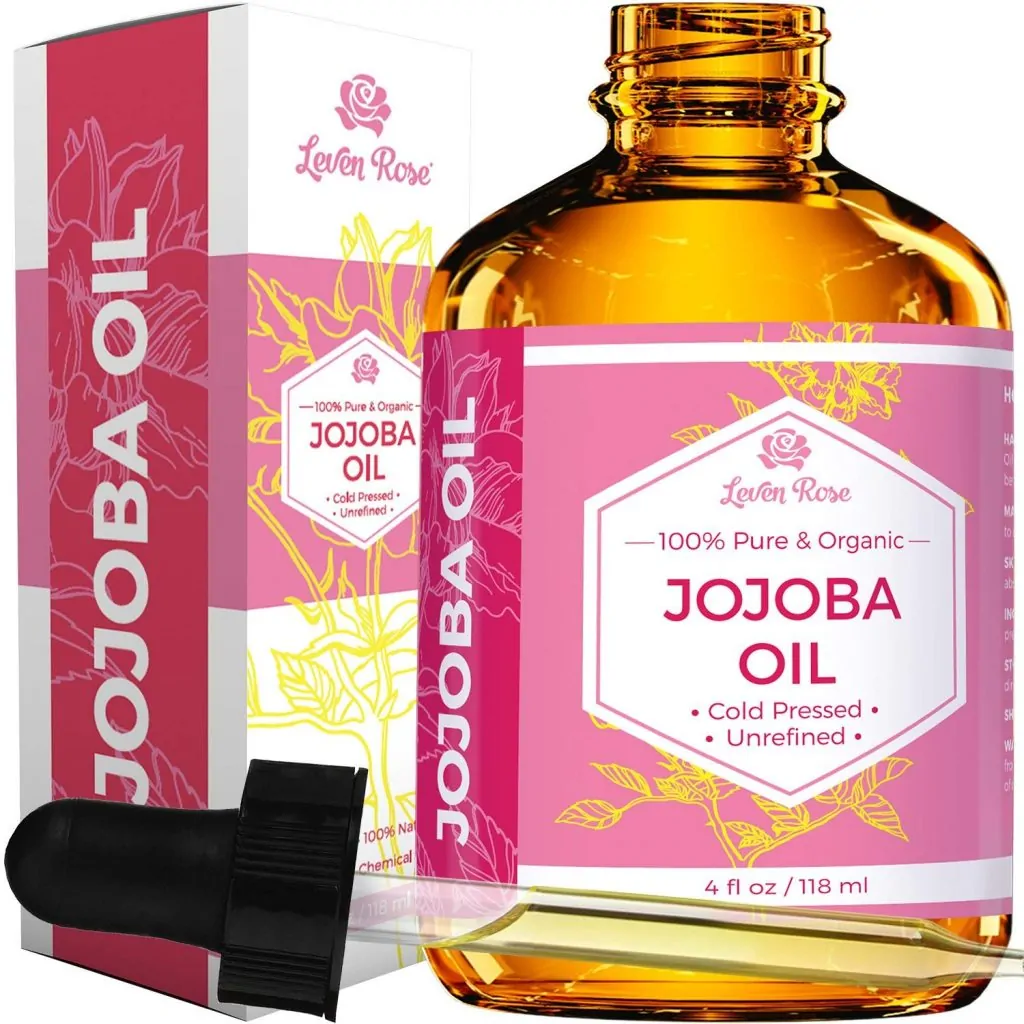 Jojoba oil can be used to minimize issues such as dandruff or hair loss. It acts as natural oil sebum, which is normally found in our scalp, thus maximizing the rate of our hair growth due to its nourishing properties. It's a great moisturizer, too!
Try This: Jojoba Oil by Leven Rose
---
One of the best natural oils that promote hair growth is Argan oil. I found out that it's a big help when fighting frizz and it leaves your hair healthy and shiny. High quantities of Vitamin E are also found in Argan oil, which makes it extremely beneficial for hair. This can be used every day, especially if you have brittle or damaged hair.
Try This: PURA D'OR Organic Moroccan Argan Oil
---
I'm absolutely obsessed with Jamaican Black Castor Oil. One, it's the cheapest natural hair oil that can be found in drugstores. And two, it has more benefits than plain castor oil. Once you get your hands on a bottle, you'll notice its nutty scent and dark color. This comes from roasted castor beans, which absolutely helps with better hair growth. Aside from softening hair, it makes it thicker and stronger! Are you sold? I definitely am.
Try This: Hair Thickness Maximizer Jamaican Black Castor Oil
---
You read that right. We're not making pasta, but we are definitely using this for our hair. Easily found in groceries and kitchens, olive oil is most commonly used for cooking. But, what most people don't know is that it's also super useful for Afro hair and the like. It removes any dirt and pollution from each hair strand, making it an effective natural hair cleanser. Being a good source of antioxidants, try massaging your hair and scalp with olive oil. Note that this improves the blood flow to your hair follicles, which stimulates the growth of thicker and stronger hair.
Try This: Colavita Extra Virgin Olive Oil
---
It's always good to research and experiment with different oils and ingredients to grow natural hair. I know going natural can sometimes be a struggle, but with the right information and enough knowledge about hair care, it'll be a breeze.
That's what it was like for me.
---
If you enjoyed this page and would like to find out about other natural hair care products, then have a look at these other pages too!