When it comes to washing natural hair, there are many myths surrounding it. Many naturals (myself included) have resorted to washing at least once a month due to the belief that less is actually more. But, in my experience, not knowing any better, it only led to a lot of hair problems like dryness and breakage. I've learned that this inevitably happens when your hair has less contact with water. Yikes.
I now wash my hair once a week, which is sufficient enough to get rid of any gunk, blocked follicles, and whatnot. Infrequent washing also tends to slow down hair growth—and we don't want that.
So, here are some tips and tricks I have found to be pretty useful for washing hair. You can thank me later.
---
How Often Should I Wash My Hair?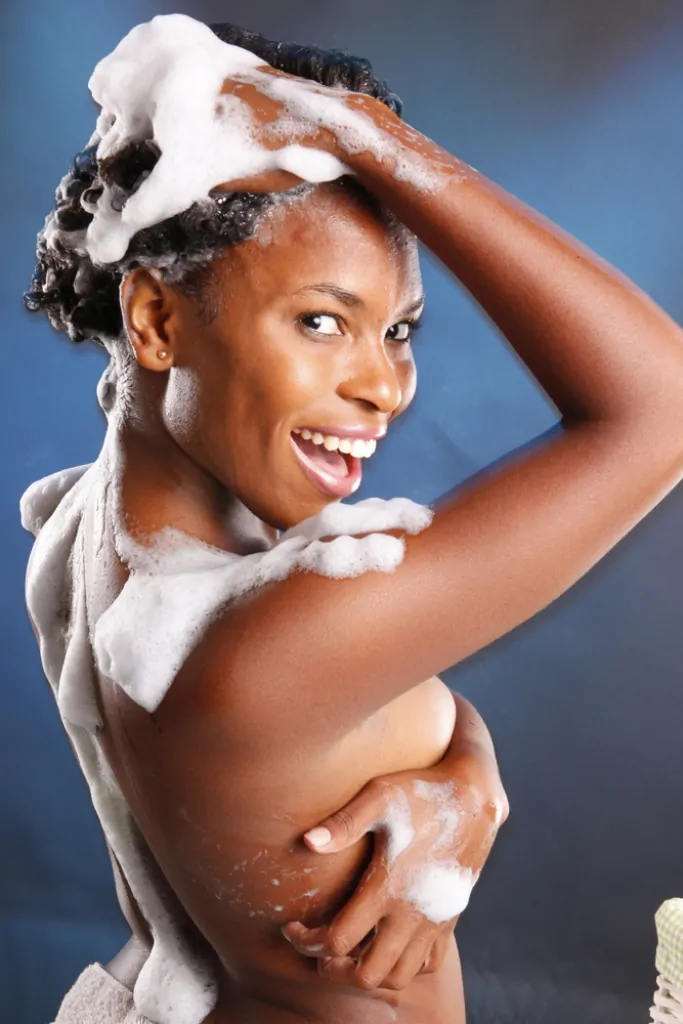 Like I mentioned earlier, leaving your hair unwashed for a long period of time can cause many issues hair breakage and dryness—it's time to make a change. It is absolutely essential that your hair and scalp get enough moisture to prevent breakage. Being a curly hair natural, it's crucial that we give our precious hair a wash once or twice a week since it is relatively known that hair structure like ours runs thick. And the feeling of freshly-washed hair is one of life's greatest thrills. Your head feels lighter, your hair is full of shine, and your scalp feels less greasy.
---
What Products Can I Use?
Make sure you always choose shampoo that is best for your hair type. I would suggest this pack that I have been using for a while now.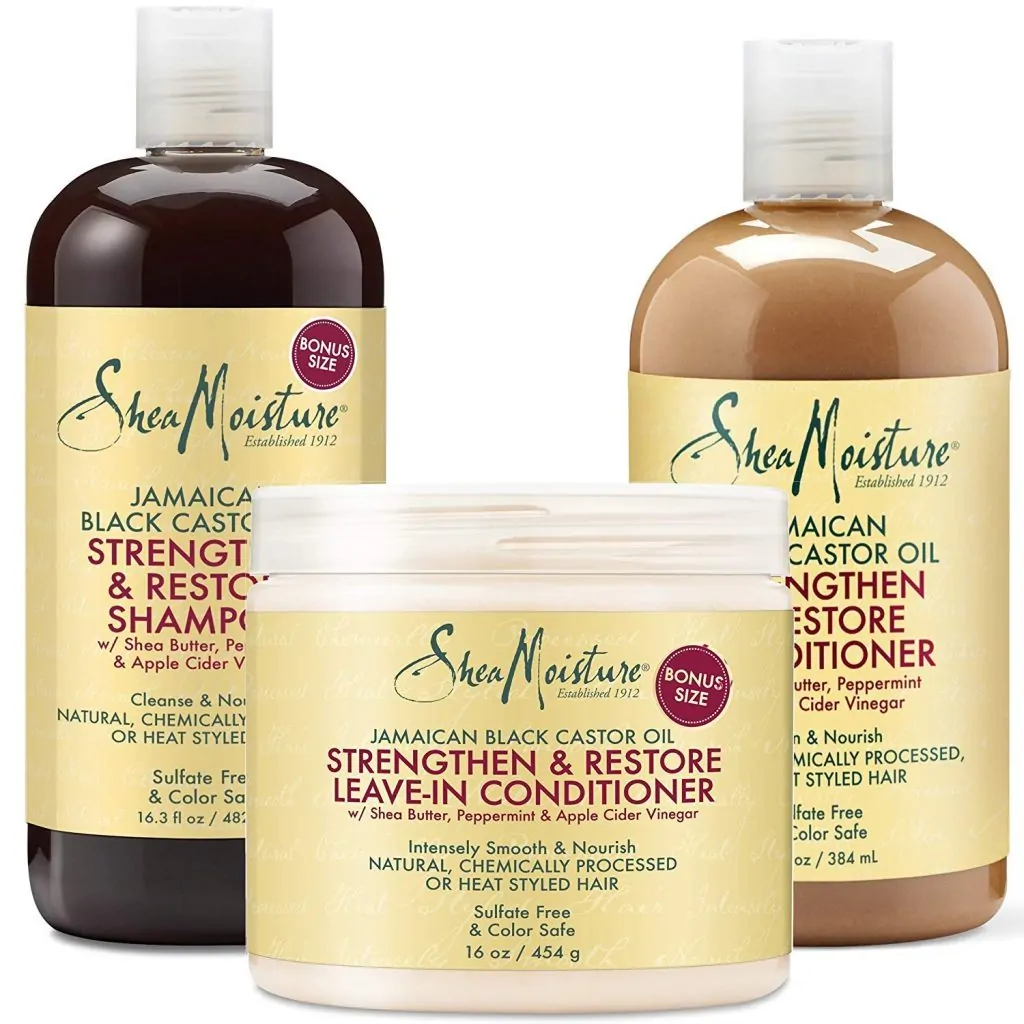 This shampoo is fantastic for replenishing weak and brittle hair strands. It comes with shampoo, conditioner, and leave-in conditioner. It contains all-organic ingredients such as shea butter, apple cider vinegar, peppermint, Jamaican black castor oil, and keratin proteins. All three products are effective together of hair-strengthening and growth-promoting. You'll have a moisturized and softened head of hair in no time!
---
But, do keep in mind that you don't wash your hair too often with shampoo. We all know that too much of anything isn't good. You can gauge when it's time to wash when your hair looks a bit stringy and oily. But, don't be fooled. This can also mean that your scalp is producing too much sebum, which might be a known result of the scalp being over-exposed with the chemicals in your shampoo.
One solution to this is spray some Tea Tree Oil on your scalp. You can try this product for dryness.
Just add 10 drops of this into 2 cups of warm water and shake it up in a spray bottle. Et voilà! Tea Tree Oil is a popular and effective solvent for sebum or oily buildup on the scalp or hair; this will give you a clear and moisturized head. You can also try massaging your scalp with a couple of drops to help stimulate its blood flow. Tea Tree Oil also helps enhance hair growth!
---
How Should I Wash My Hair Properly?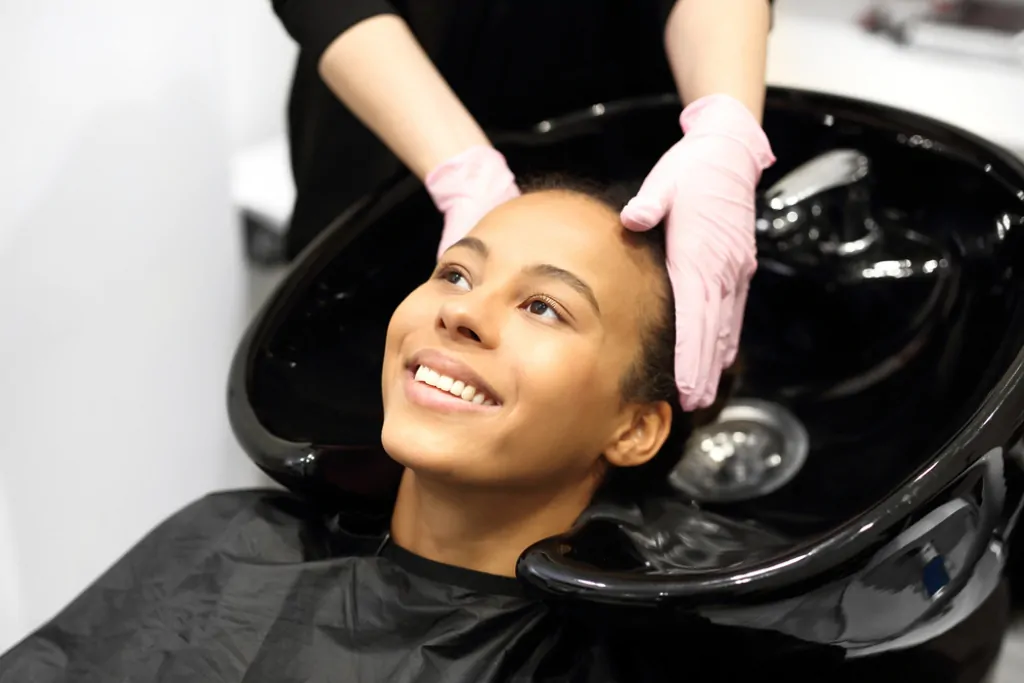 A lot of you probably get anxious when it comes to the proper way to wash your precious hair. I was also pretty unsure when it got down to it. I considered so many factors like what shampoo to use, what wash routine to try, what technique would be best to improve my hair structure…no doubt, I spent many nights awake figuring this out and researching. Ultimately, I finally found the perfect procedure when washing my hair. Here' my advice:
1. Consider your water temperature
When cleansing your hair at the beginning of your wash day, try using warm water. Warm water allows the pores on your scalp to open up and remove any residue or dirt residing there. But, do take note that it can also create frizz and sometimes makes your hair dry. Warm water should ideally be used only to cleanse hair.
I prefer to use cold water when I'm rinsing out the conditioner in my hair at the end of wash day. With cold water, the cuticles and pores in your scalp get closed. This also helps in moisturizing and clumping naturally-curly hair together. Downside? Cold water tends to flatten my hair.
The key to this is knowing and testing how temperature affects your hair and, ultimately, find a way to manage it during your wash day.
2. Avoid shampoos that contain Sodium Lauryl Sulfate and Silicones
3.  Moisturize Hair with Leave-In Conditioner
For me, I find it very important that I moisturize my hair after washing. It's crucial because some shampoos tend to dry out my hair. It sounds tedious, I know. But, if you want results, you better put in some work.
---
Wait until your hair is damp—not soaking wet—and start applying. Try this leave-in conditioner I've been using from Garnier.Garnier Fructis Sleek & Shine Intensely Smooth Leave-In Conditioner contains Argan oil and helps nourish your hair and makes it easier for you to manage your frizz.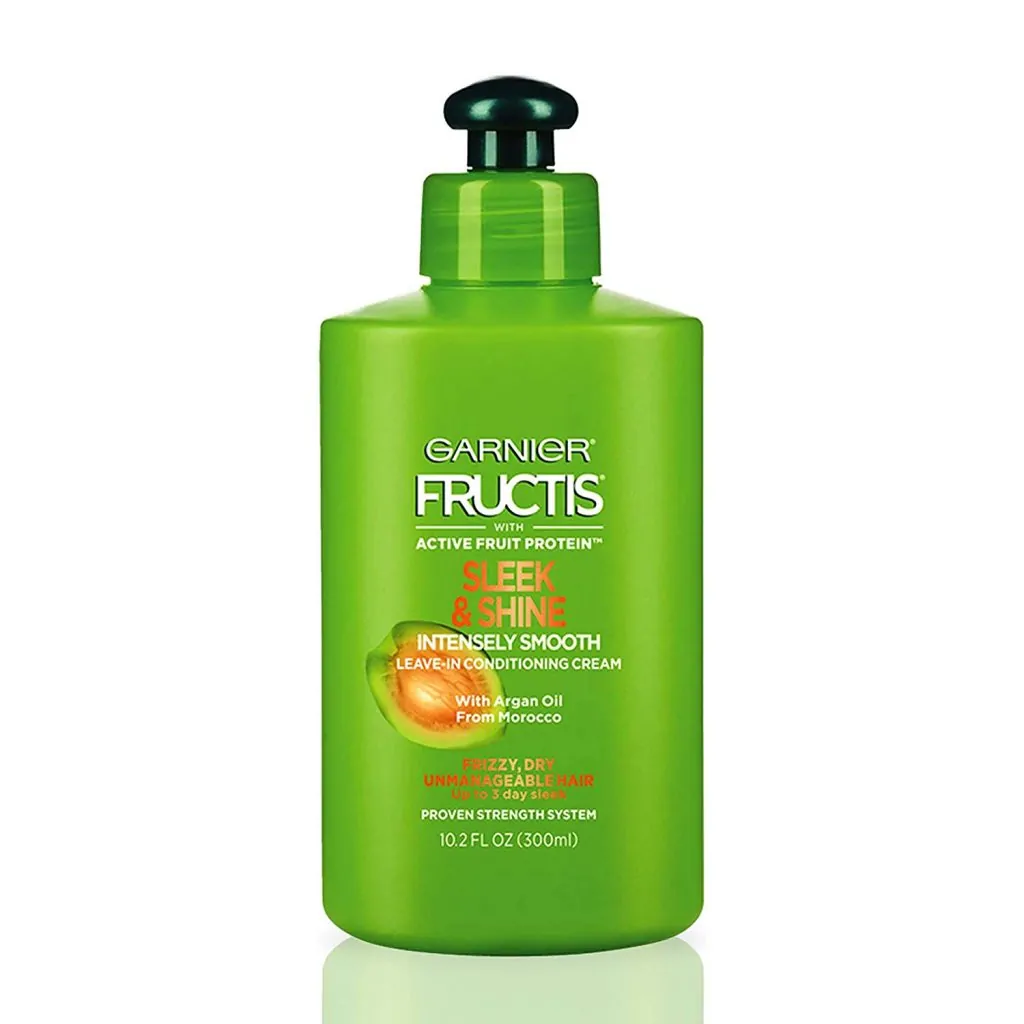 ---
 4. Wash in Sections
To avoid tangling, try sectioning your hair or washing it while in braids. This avoids breakage and is less of a hassle to wash.
5. Don't Rub Your Hair!
Hair is pretty sensitive, especially for us naturals. Friction can cause damage to the top protective layer of your hair.
There are so many other ways to wash natural African hair, but this will all depend on your own style of washing and what is most suitable for you. It's always good to experiment and note the results that are most effective! But, always bear in mind the advice I wrote here. You'll be able to wash your hair effortlessly and surely. That, I can promise you.
---
If you enjoyed this page and would like to read some more hints and tips, then have a look at these other pages too!