One of the best, and easiest, ways to look after our hair is regular conditioning. Covering each and every strand at least once a week can really help smooth down the hair shafts, keep them moisturized and ensure we always looks fabulous!
People with African American hair are often expected to conform to western culture and use relaxers or straighteners on our natural curly hair, with some of us even being discriminated against if we don't fall into line. But straddling the fence between two cultures can be hard.
Why shouldn't we embrace our natural hair, how it feels and how it grows?
However, stepping away from politics, let's just talk hair!
Our hair, when allowed to go natural, can do all sorts of crazy gravity-defying stuff, but boy, am I glad afros and puffs are hitting the catwalks again.
Conditioning Black Hair
Condition-wise, every kink, zig or even zag along our hair shafts signifies a weak point, somewhere where the hair could break, get tangled or generally be the cause of an issue. However, a good moisturizing conditioner can really help boost the appearance and health of your natural hair, and making your own is a great way to save money and cut down on chemicals. If you don't have your own haircare routine, check out amazing tips for that here.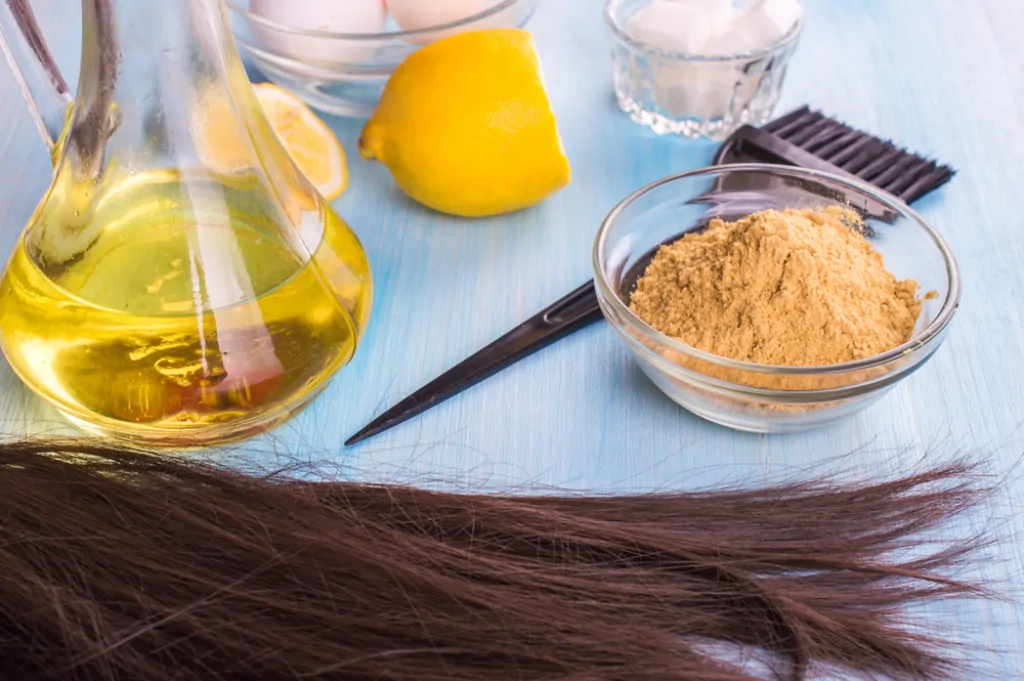 ---
Best Product for DIY Hair Conditioner
There are many recipes, but one of my favorites is a recipe that contains my favorite coconut oil. It's the 100% Extra Virgin Coconut Oil by Shea Moisture.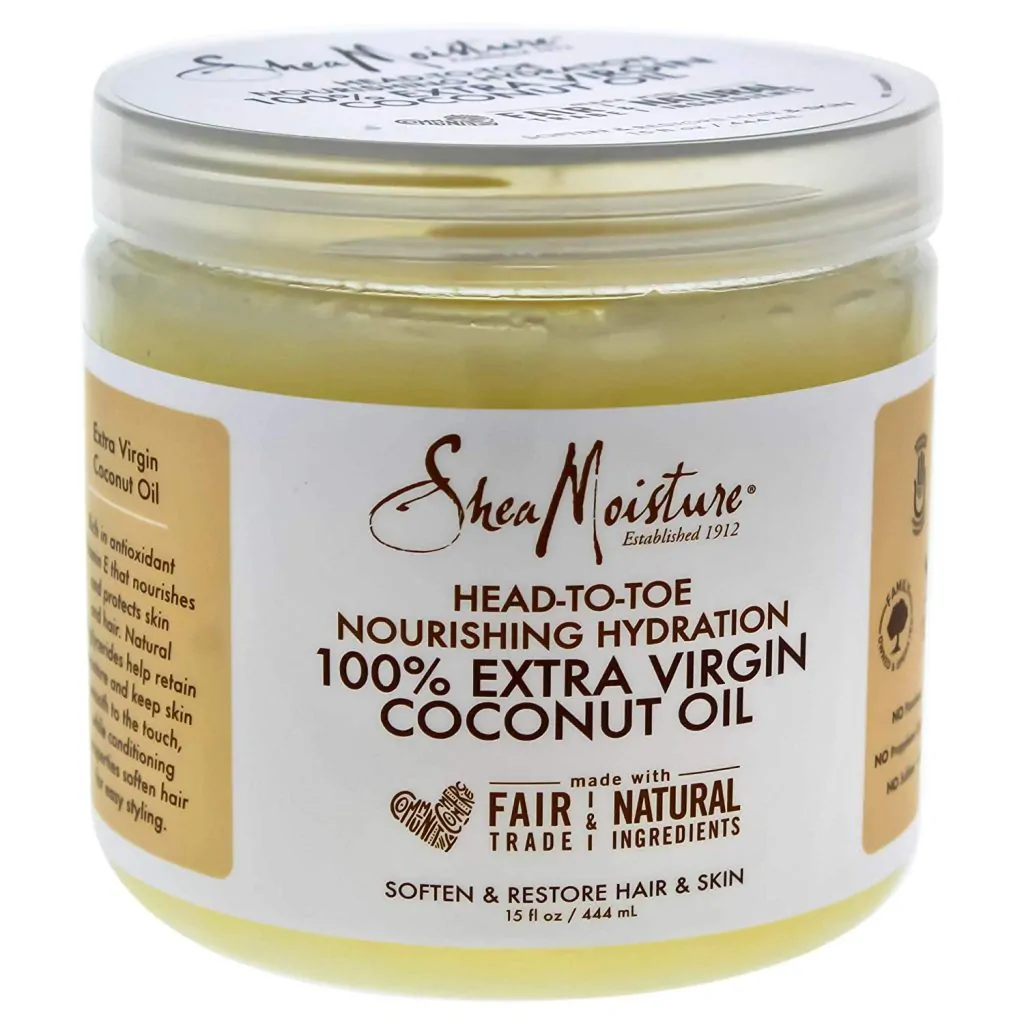 I love this product because it's pure, unrefined coconut oil that contains an array of nutrients that are highly beneficial for nourishing and smoothing out my kinky, often frizzy hair.
---
This is how I prepare the homemade hair conditioner using coconut oil:
Put some room temperature coconut oil into a bowl. A little goes a long way, and unfortunately, it doesn't last well once mixed, so you only need a small amount
Add a drop or two of your favorite essential oil, or oils if you prefer a mix. Don't go overboard with these as they can be drying, however tea tree, lavender, chamomile and peppermint are lovely oils to use in small quantities.
Apply it to your hair, starting with the roots. If your hair is very thick, it helps to divide it into sections. Ensure each hair is coated from root to tip.
Once your hair is covered in oil, use your fingers to massage your scalp in small circular motions for about ten minutes, before wrapping your hair in a warm towel. Leave it on for about thirty minutes to allow the hair strands to absorb the oil, before washing thoroughly and drying. Try not to resort to using the hair dryer though.
Adding ½ a teaspoon of manuka honey to this conditioner can really help a dry scalp.
---
Another favorite recipe:
Mash up an avocado with a raw egg
Add some yogurt or coconut milk
Massage it through your hair
Wrap your head in a hot towel – although not too hot as you're not making an omelet!
Leave the mixture on for about thirty minutes before thoroughly washing off.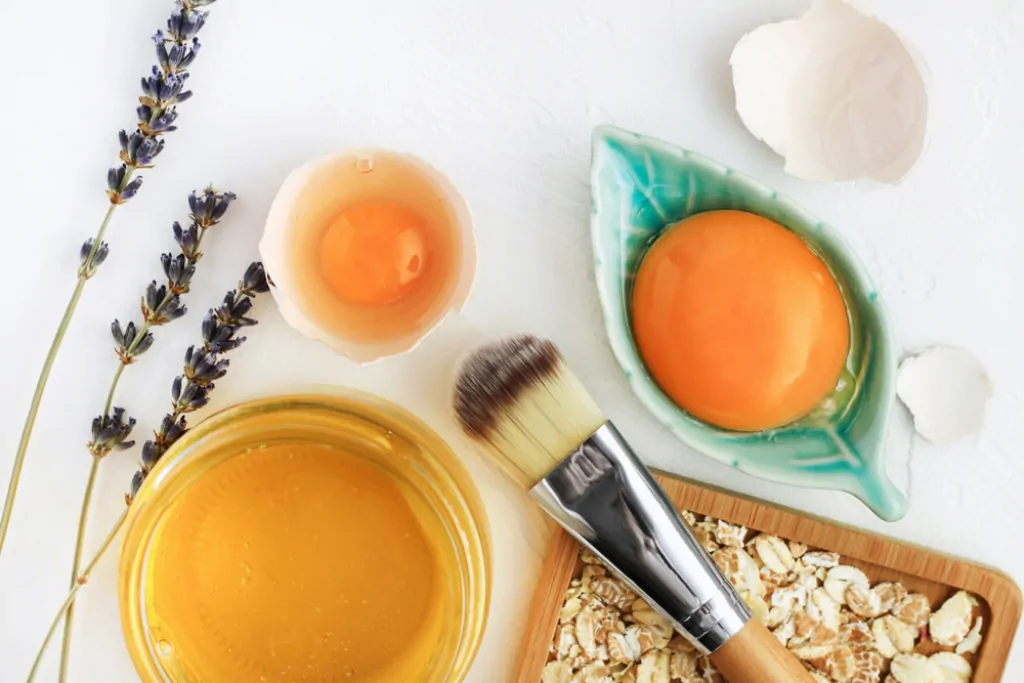 Herbs can also be added to either of these DIY conditioners – or mix them into proprietary brands if you wish.
Chebe Powder, also known as lavender croton, is a small shrub from Africa. Ground into a powder, it's used by women to improve the health and strength of natural black hair. Mix a small amount of the powder into a conditioner, before pasting it all over your hair. Allow it to remain on your hair for as long as two hours before washing it off.
---
I find these DIY conditioners can minimize hair breakage, allowing my natural hair to feel and look fabulously moisturized.
---
If you enjoyed this page and would like to find out about other natural hair care products, then have a look at these other pages too!