Let's Talk Protein
The topic of using proteins for your hair is subject to a lot of heated debate in the beauty world. Some beauty gurus believe using proteins on your hair is highly beneficial to its structure and strength, while some others believe it only produces minor results.
However, African hair will start to lose hydration and end up looking quite damaged and dull if it's not well taken care of regularly, and since it takes quite a long time for hair to recover from dehydration, it's best to not take any chances and prevent this from happening. Treating damaged hair appropriately is very important if you want to grow it out. It's also important to establish a stable routine for black hair. I, for one, use regular protein treatments on my hair whenever I get the chance, at least once every week or once every two weeks. Keep on reading if you want to find out what protein treatments are for and how to do them!
Proteins and Hair 101 – What Are Proteins for Black Hair?
Many people wonder why proteins are considered as beneficial for hair. Well, it's simple – hair is basically composed out of proteins. Protein is one of the crucial components in all the cells in the human body. Both hair and nails are almost entirely made out of protein. The function of proteins in your hair is to strengthen the hair follicles and promote hair growth. Applying proteins to your hair works by penetrating the hair and nourishing it to the extent they fill out any breakage caused by external factors like heat and chemicals.
There are many different types of proteins that you can use for your hair care routine. Generally speaking, most hair masks you can buy commercially or that you get at your hairdresser's contain some form of protein to add shine and restore strength in your hair. All protein products have shown to work for most hair textures, but you may want to read up on which ones exist out there to be able to choose the best fit for your hair type, your damage repair intensity requirements, and your schedule (i.e. how often is best to use them). Below you will find a short review of the two most common kinds of proteins, as well as what effect they have on most hair textures.
---
#1 Keratin Proteins
These proteins are probably the most used out there. They work by repairing hair that has been damaged by heat and chemicals. The intensity of damage repair is very strong.
#2 Wheat Proteins
While these proteins are also very frequently used, their effect is focused on tackling dehydration as their effect is mainly moisturizing as they are soluble in water. The benefit of these proteins is strengthened hair with sealed in moisture and nutrients.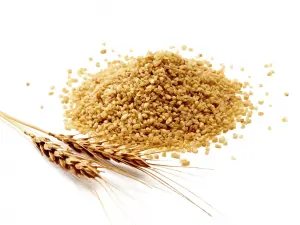 As a final point, since proteins are so rich and permeate the hair quite deeply, it's important to keep in mind to not do protein treatments too often. This is because frequent protein treatments can end up oversaturating your hair, and potentially even drying it out, which will make it brittle and prone to breakage. Personally, I find that it's best to incorporate a protein treatment four to five times per month into your regular haircare regime. Protein treatments are very intense so never leave them in for more than 30 minutes, and especially not overnight. Always remember to wash out protein products with copious amounts of water.
---
DIY Protein Treatment at Home – Jojoba for Natural Hair Growth
If you're fond of homemade hair masks, you can easily whip up a quick paste using things you have at home. The best things to use for a protein treatment hair mask are ingredients that contain plenty of vitamins and nutrients that serve to nourish and soften your hair.
One of the things you can use is jojoba oil which contains vitamins like A, B and E, which in combination with some other ingredients intensely revitalize and strengthen the hair. Jojoba oil will leave your hair feeling smooth, silky, rejuvenated and shiny. Although it doesn't have a very thick texture, jojoba oil coats each hair strand and prevents split ends.
To make a simple hair mask at home, I like to use ArtNaturals USDA Organic Jojoba Oil because it contains all the necessary proteins and vitamins to rejuvenate your hair.
---
These are the ingredients you'll need:
10 drops of avocado oil
1 egg
Half a cup of yogurt high in fat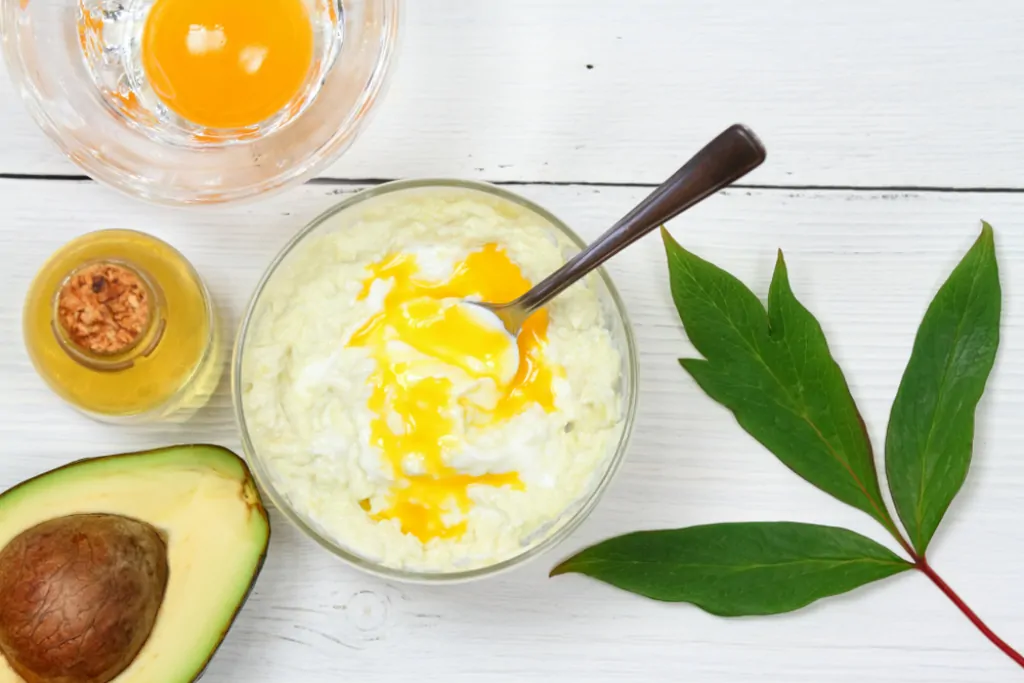 Preparation:
Add all the ingredients to a bowl and combine them by stirring in order to create a paste. Apply this paste on your hair, starting from the scalp and spreading it downwards to cover all of your hair to the ends. Leave the paste on for about 30-45 minutes. Rinse off and continue with your usual hair washing routine.
Alternatively, if you aren't keen on preparing your own protein treatment at home, you can use the Roots Naturelle Virgin Hair Fertilizer Conditioning Treatment.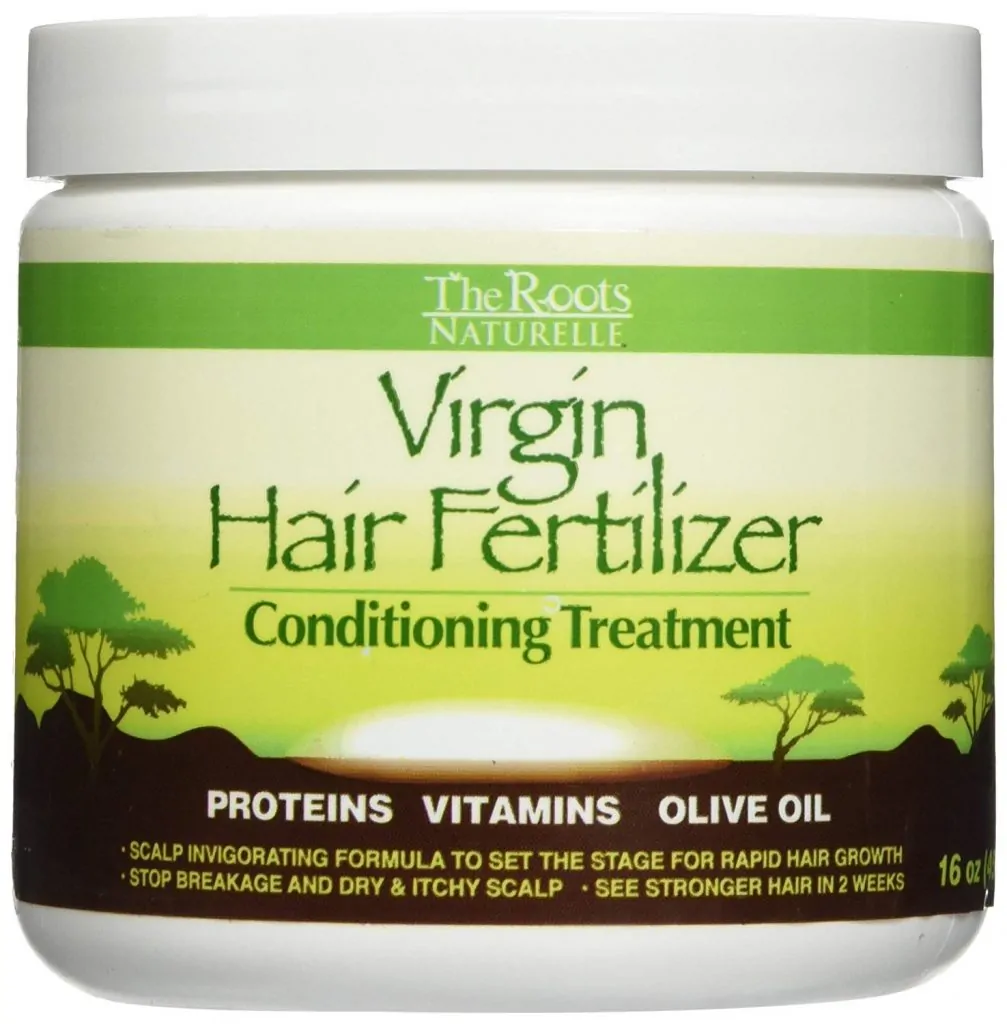 This product was made to suit African hair types and repair them from damage caused by high-tension hairstyles and damaging styling methods. It contains a mixture of ingredients like proteins, vitamins, olive, peppermint and almond oil, and shea butter. The reason I love this product is because I've noticed significant improvements in terms of hair growth and hair strength after using it for a while. Although I haven't had problems with a dry scalp, friends of mine have noted that it reduces itchiness and prevents dandruff.
---
So, now that you know all about the benefits of protein treatments, hurry up and get your own protein infused hair mask, or go ahead and prepare one yourself at home! If you remember to also include plenty of protein in your diet, your hair will definitely reflect how well you take care of it in no time.
---
If you enjoyed this page and would like to find out about other natural hair care products, then have a look at these other pages too!