Being the kinkiest of 'em all (*wink wink*) comes with a GREAT responsibility. That's why I'm running this website devoted to African hair care to at least share some afro hair care practices I have discovered to date and learn new black hair hacks.
So today's topic is  "How can my natural African hair grow fast?"
Maintaining afro curls can be easy if you know what works for you. Since we all have unique afros, it would be easier to find what works for you by learning from other black women's hair care regimen. Apart from regularly taking vitamins for hair and nail growth, there are many products you can incorporate into your regular haircare routine that make all the difference.
I'd like to share my journey on how I grew my African hair naturally, and fast.
How can I make my black 4C hair grow fast?
My natural black hair is type 4C and it is now way past my shoulders, but not waist-length yet. And throughout this journey of discovering ways to care for my tresses and looking for ways to grow my 'fros, one thing has been engraved into my mind: the secret to natural hair growth is a healthy scalp. A healthy scalp means hard-working hair follicles which translates into better hair growth. Here are some tips on the best way to grow black hair and the best products to grow black hair fast!
TIP #1: Know your 'fro
Understanding the Curly Nature of African Hair (Type 4C Afro)
In order for me to make my natural hair grow longer, first I learned to understand the structure of my hair.
If you understand the behavior of your curls, it's easier for you to identify why it gets frizzy, why is it prone to dryness or even breakage. You have to identify the root cause. Yes, pun intended, sis.
They say that the hair shaft of most 4C afros is thinner in diameter with a more coiled structure compared to other hair types. Due to kinkiness of an afro, natural oils find it difficult to travel from root to tip, which explains why most of us have typically dry afro texture.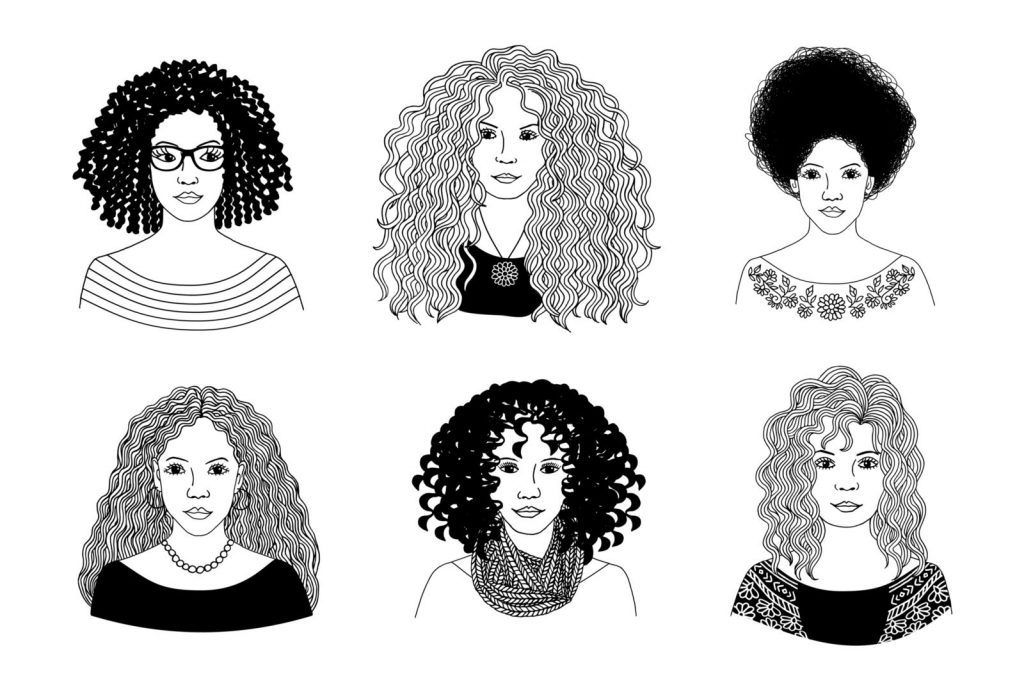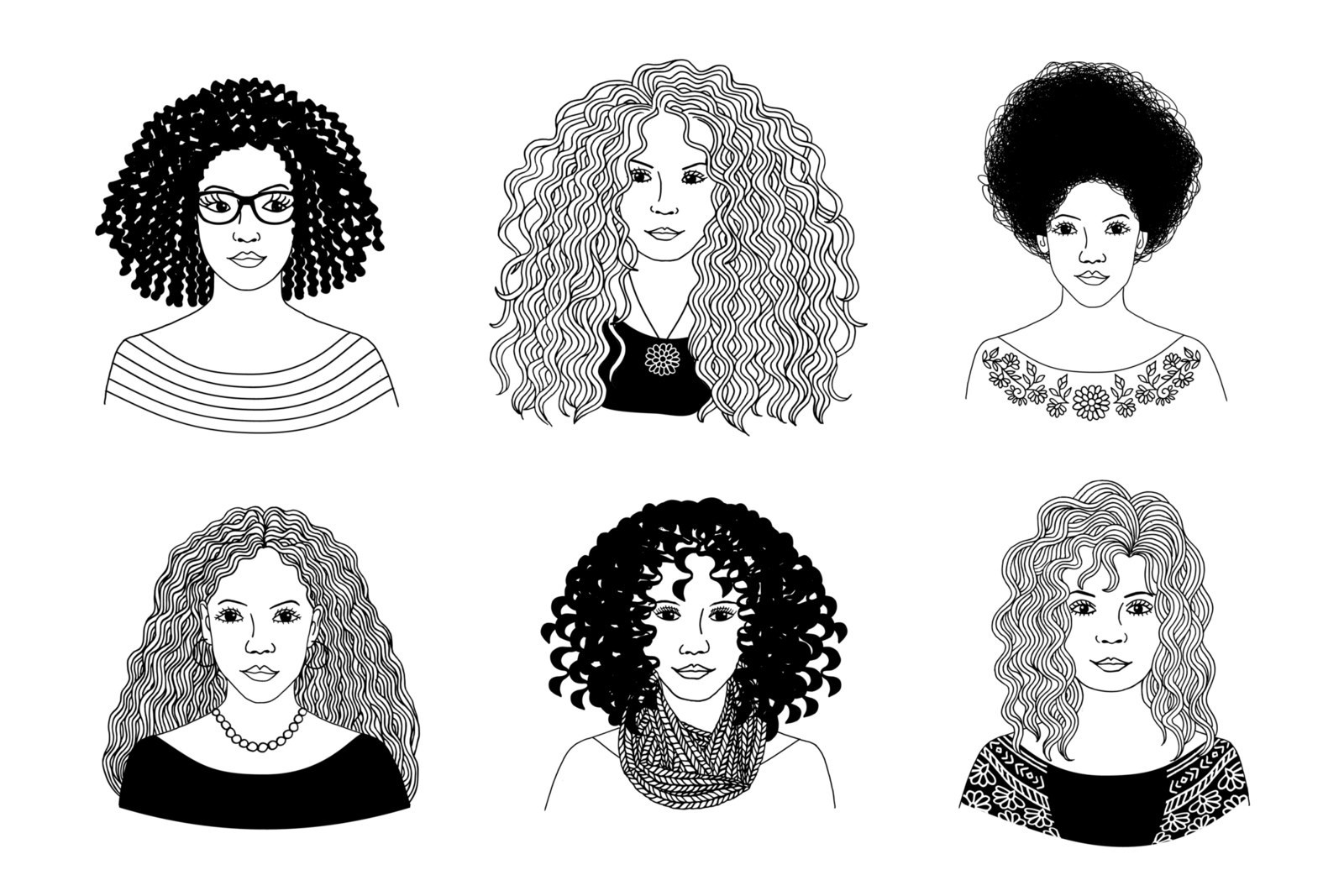 ---
TIP #2: Moisturize, moisturize, moisturize!
After identifying the problem, the most sensible thing to do now is to find the solution. So now that I know why my locks are naturally dry, frizzy, and prone to breakage, the very first thing in mind is to moisturize my hair frequently!
I developed an afro hair regimen that includes deep conditioning. 4C hair craves moisture, but don't expect to achieve maximum moisture overnight. Remember, Rome wasn't built in a day. Moisturizing is a journey, and patience is your ticket. So yeah, I deep condition my hair every week and I use H&C 100% Natural Neutral Henna Powder because neutral henna doesn't just moisturize and conditions my hair, it also leaves a protective coating on each strand, and it made my hair look thicker.
---
TIP #3: Keep it simple
Minimal manipulation is vital for my hair to thrive. I try to be very gentle with my locks, so I finger-detangle my hair before washing it. Removing the tangles gently avoids unnecessary breakage, and this is my go-to detangling product – Shea Moisture Extra-Moisture Detangler. It contains both shea butter and argan oil that makes my hair softer and easier to pick the knots apart. It's a total life-saver, and a little goes a long way!
I have my hair trimmed when it's needed, as damaged ends can cause the hair growth to slow down. I often style my hair simply by keeping it in an updo, or trying different braids that are neither too tight nor heavy. Also, stay away from using rubber bands as they will cause hair breakage.
---
TIP #4: Cleanse
Cleanse your scalp — it is essential for hair follicles to have the perfect environment in order to grow healthy strands, so I make sure to use products that are not harsh for my scalp. For wash days I use Maxsoft Scalp Massager Shampoo Brush to help exfoliate my scalp. Just a medium-firm grip in a circular motion is fine just to wash away any dirt, sebum, and product buildup. And boy,  it feels sooooo good!
It's also important to have a healthy, nutritious diet as one lacking in vitamins and minerals can deprive hair from the nutrients it needs to grow. It's also good to stay as hydrated as possible, so I make sure to drink lots of water. Maintaining a balanced diet will positively affect your natural hair growth, as well offering other benefits to mind and body.
---
TIP #5: Essential oils are … essential
4C hair craves moisture so essential oils are definitely a must-have in my natural hair care arsenal. Tea tree essential oil is great for keeping your scalp healthy, as are lavender, chamomile and eucalyptus oils. Massage them through your hair, really concentrating on your scalp – remembering to only use one or two drops, about two hours prior to washing. They smell delish too!
I find Artizen's Tea Tree Essential Oil works perfectly for this. It keeps my scalp moisturized, and coats each hair strand in a rich, nutritious layer. I have left it on overnight before too, with a silk scarf wrapped around my head, so that I can wash my hair in the morning before heading out for the day.
---
Undoubtedly, proper hair nutrition is the key to growing healthy afro black hair. Just make sure to embrace your big, wild hair and always be proud of it. Confidence exudes beauty and power. Trust the process, because you will get there, so chin up, beautiful.
---
If you enjoyed this page and would like to read some more of my tips and tricks, then have a look at these other pages too!