It's a little known fact outside of our own sphere that up to 50% of African Americans are wearing wigs on a daily basis. Beyonce, Kelly Rowland, Porsha Williams, and Naomi Campbell are just a few celebs who slay the wig look regularly. However, others are in-your-face wig wearers – Blac Chyna in her mint green bob, Ciara's silver do, or Rihanna's scarlet 'fro, for example.
But for most women I talk to, we just want a way to leave the house without that overwhelming feeling that everyone's staring, that sense of embarrassment and lower-than-low self-esteem.
We all know that the harsh chemical treatments used to straighten our locks, and tight braiding or plaiting can all cause damage to our scalps, follicles and hair shafts, resulting in hair breaking off, being pulled out or not growing at all. Fortunately, many of us have turned, instead, to beneficial natural treatments. These are much gentler, nourishing the roots, and smoothing down the shafts.
But while our hair regrows, which although it doesn't take long, can seem like forever, there are plenty of wig options, and the production is so good these days, that, unless you want to flaunt it big-style, no one needs to know you're wigging it. Most manufacturers use a lace full cap or front piece to weave the hair, either synthetic or human in origin, through, which eliminates any problems with overheating, and allows air to get to your scalp, thus encouraging natural hair growth.
Because wigs are easily washed, you can even wear them whilst using nourishing oil treatments on your scalp – I frequently went out with spoon full or two of luxurious coconut oil doing its thing under my wig, not only great for my hair, but smelled gorgeous, too!
I had three different wigs while my hair regrew and recovered, and loved them so much I still wear them out sometimes. The Joedir Lace Front Wig uses synthetic hair, but being such a high quality, it looks completely natural, is easy to wash and dry and there's a wide choice of shades.
The authentic human hair front wig, Berimy Short Bob is great for shorter styles, although it is available in longer lengths. Using human hair makes it so simple to style, wash and care for and no one ever knows I'm not styling my own locks.
Last, but definitely not least, is the gorgeous Pizazz Human Hair Lace Front Wig. Another front wig that uses real hair, with all the benefits that natural hair offers. This full bodied number fits well and can be worn comfortably for hours.
There's no shame or embarrassment with wearing one of these stunning wigs, because no one will ever know, and, more importantly, why should you feel embarrassed when famous celebs are rocking the wig too!
1) Joedir Lace Front Wig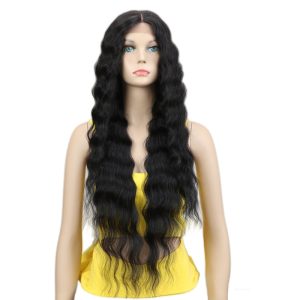 ---
2) Short Bob Human Hair Wig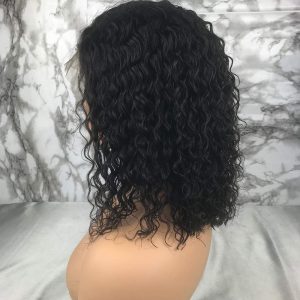 ---
3) Pizazz Human Hair Wig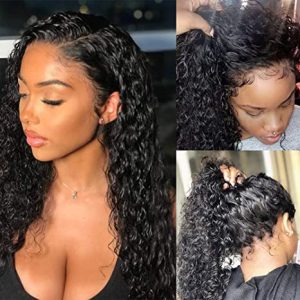 ---
4) SHINYSHOW Wavy Wig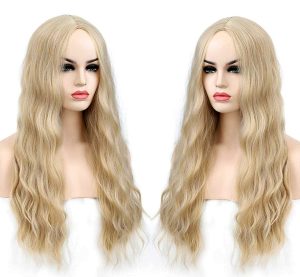 This high-quality wig offers you a realistic feel and look and exceeds expectations on so many fronts. It is made using premium synthetic materials and is available in seven colors that grant you a lovely, wavy look.
One of the things that testify to the quality of this product is that even after prolonged use, it will not tangle easily. The kanekalon fiber ensures that you can use it time and time again, and it is by far one of the best materials used for manufacturing wigs.
The color is absolutely amazing and looks the same as it is on Amazon's picture and offers everything as advertised. The thickness and the length are also on a very high level, and if you take care of it properly, you will avoid getting it frizzy and worn.
Apart from the superb visual appearance and durability, this wig also feels very comfortable. Granted, you will feel a bit hot and itchy after longer use, but that is a common occurrence with pretty much any wig, so it is not by any means a drawback.
Considering the affordable price and amazing quality you are getting with this product, it is an absolute bargain and well worth checking out.
If you enjoyed this page and would like to read some of our other blogs, then consider having a look at these other pages too!