Hair comes in all lengths and many different textures. Having natural Afro hair has been seen as something of a problem for a while, but there have been various initiatives designed to help people embrace their natural hair texture and recognise it for the natural beauty it offers. According to blackopalbeauty.com, plenty of high-profile women with natural Afro hair are determined to change the perception and break down any boundaries.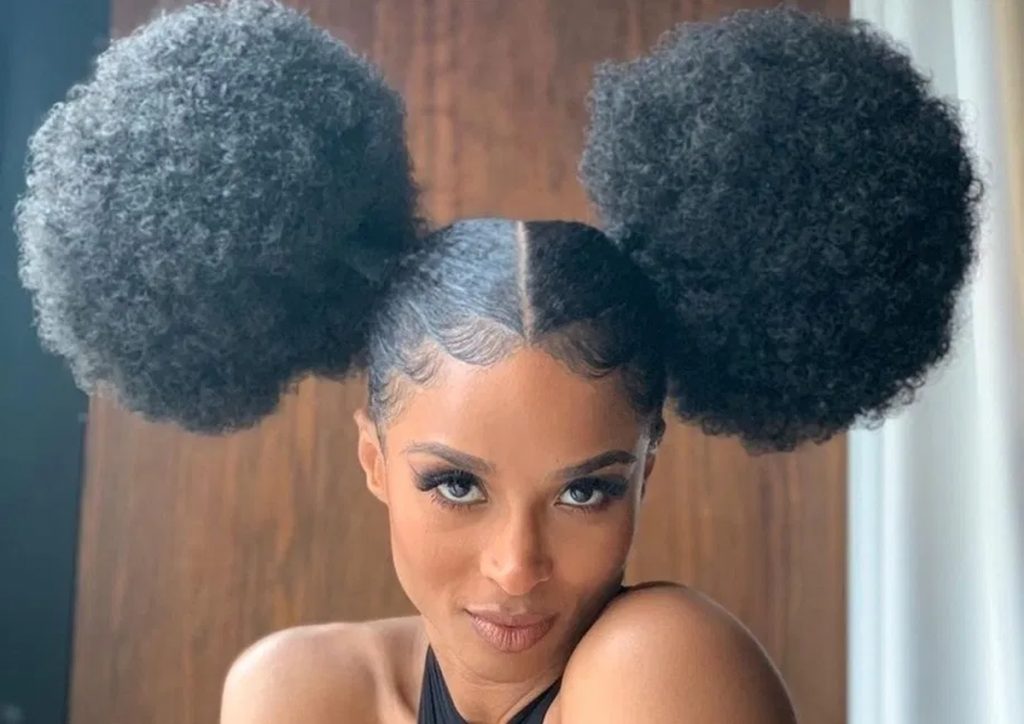 Social Media
The explosion in popularity of social media platforms has been one catalyst to celebrating the Afro hairstyle. It has generated many social media influencers who can use their status and platform to bring about a change in ideas and thinking. This extra visibility means that they are easily able to demonstrate the looks that can be achieved and ways that Afro hair can be styled and taken care of correctly. For example, celebrity Tracee Ellis Ross often takes to her platform to show off her unique, gorgeous locks and has released a hair care product line called Pattern, which is dedicated to the care and attention that naturally curly hair types deserve.
Famous Afros
Solange Knowles, the younger sister of Beyoncé, is also well known for rocking her Afro look and showcasing the many different things she has achieved with her hair. It has been dyed a fantastic ice blonde colour, and on her wedding day, it was decorated with ornate flowers. At his latest fashion show, Christopher John Rogers deliberately spotlighted the fantastic Afro look. With the assistance of his leading hairstylist, Naeemah LaFond created some amazing looks inspired by the topiary and designed to make a huge statement. Instagram is the perfect place to go if you want to get the latest looks; the visual nature of the platform means that anyone can rock their Afro look for all to see.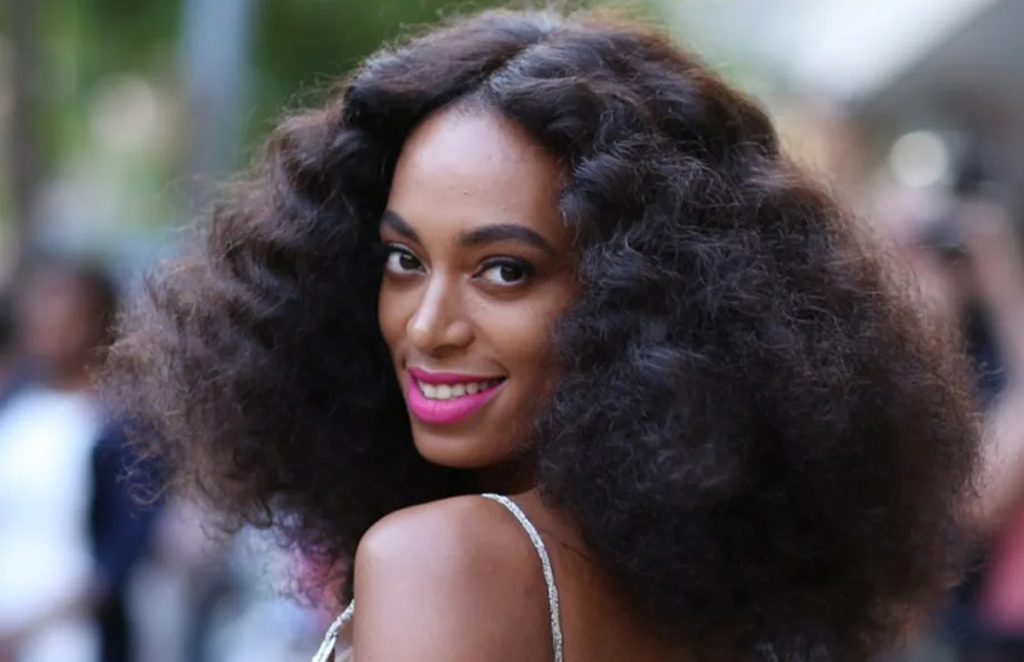 Afro Styling
There are plenty of different ways that Afro hair can be styled, and sometimes bigger is better. A natural Afro holds a lot of volumes and was perfectly demonstrated by Stephanie Yeboah in June 2023 on her Instagram account. Emma Slade Edmondson was pictured in April 2023, showcasing a bigger and better look with her Afro styled to maximum effect. Although, of course, traditional hairstyles can be replicated, in March 2023, Freddie Harold loosely parted her Afro to show just how beautiful this can be. In TOMMYNOW at the New York fall fashion show in 2019, Ebony Davis rocked her Afro in a very beautiful bull shape as she took to the runway at the Apollo theatre. In 2018 Yara Shahidi demonstrated the perfect side parting and defined her curls to create a gorgeous bouncy style. She also helped show off her beautiful locks by teaming the darkness of her hair with a bright orange shirt.
Maximum Effect
In 2018 Fleur east demonstrated that even an Afro style can be brightly coloured and still looks simply out of this world. She dyed her stunning spiral locks a neon red colour and absolutely wowed. Rihanna opted for a darker shade of red in 2011, and her long locks were beautifully defined into individual ringlets creating a gorgeous red look. Also, in 2011 Beyoncé Knowles went for a summer highlighted look when she dyed her gorgeous curls blonde and wore them just below shoulder length. In 2012 Kelis appeared with a gorgeous closely cropped Afro that had been dyed dramatically to a stunning copper colour. She decorates her hair with many gorgeous accessories, including some large ornate flowers. These Divas might think that they were at the cutting edge of hair colour, but in 1999, Iman showed off equally beautiful red locks that she wore in a big and beautiful Afro that just clipped the bottom of her ears.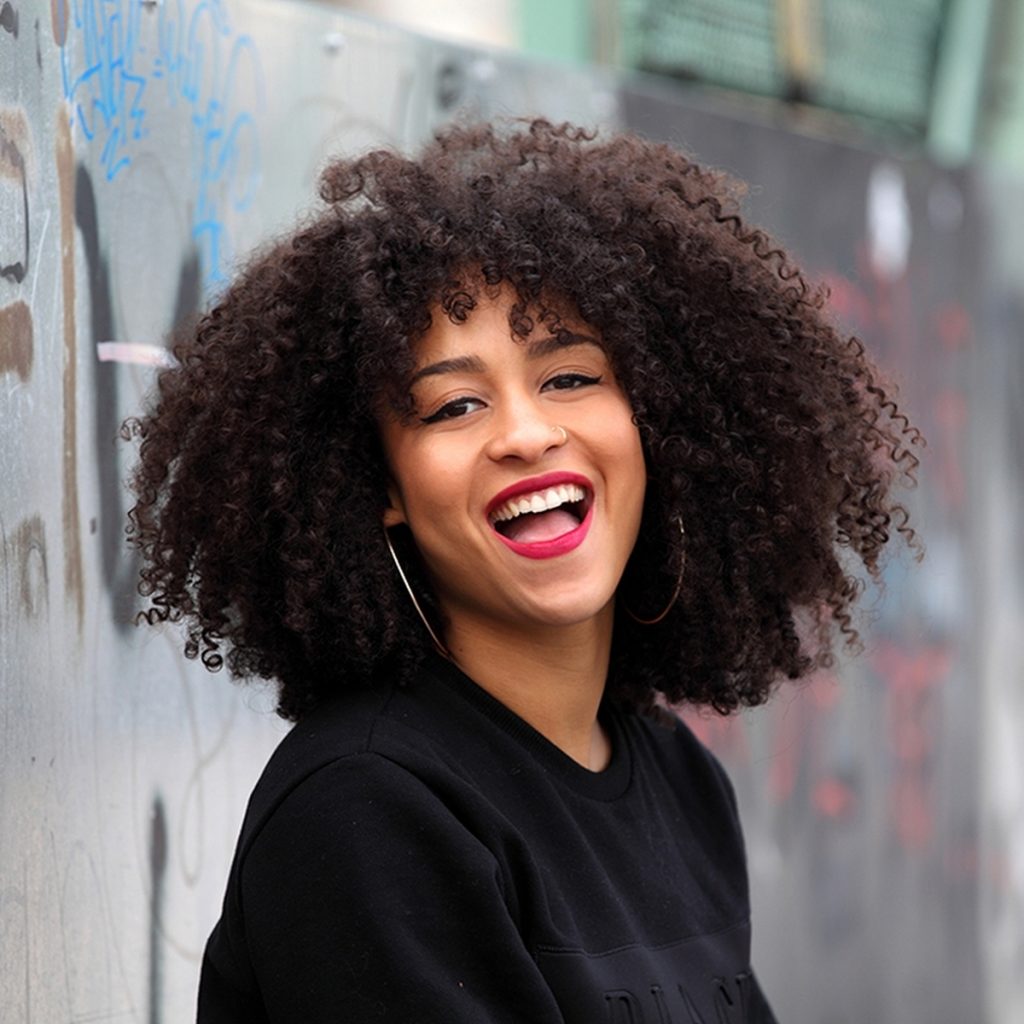 The Long and Short of Afros
There are plenty of celebrities who also show that not only can long afros be gorgeous, but shorter styles work too. Back with Solange Knowles, we see in 2013 her beautifully styled short Afro, which suits the shape of her face and is offset perfectly with some statement earrings. Halle Berry also did the same in 2012 with her haircut up to ear length, adding a statement top showing her shoulder and offsetting the copper and auburn highlights that she had dyed in. Diana Ross was perhaps one of the earliest celebrities to rock her natural Afro style, and she went for some stunning updos that created volume while keeping it off the base of her neck. In the 70s, Marsha Hunt was the first black model to take the cover star position for queen magazine, and her Afro was beautifully circular and close to her face. There are so many unique looks out there, but we must finally mention Kelly Rowland, who in 2012 opted for spiral curls for her shoulder-length Afro and turned many heads.
Mix it with braids
There are so many hairstyles that you can create when you have afro hair. For example, the icon Alicia Keys in 2017 appeared on a row of carpets with a phenomenal style. Her hair was a combination of braids and tiny curls, and I can tell you that she looked phenomenal. African culture is well known for cornrows, they are traditional braids and you can find them in countless variations. They are extra popular with ladies, but you may notice that men also tend to combine their afro hairstyle with cornrows. A positive feature is that you can wear this type of hairstyle for a long time.
Go for the bun
If you do not succeed in making hairstyles, there is a great solution for that as well. You can simply gather your hair in a high bun or a low bun. If your hair is shorter, a high bun is exactly the hairstyle you need. Short curls will spread from the sides and you will look chic. But make sure your hair is well moisturized and smoothed on the sides to get the perfect look. You probably remember how Rihanna wore this style. High bun combined with her curls with bright ends deceived quite a few comments on her account. And many girls aimed to copy this look, which they did.
Define your edges
Regardless of the afro style, whether it is shorter or longer, whether the hair is gathered or released, make sure the baby hair is well defined. This gives a whole new dimension to the overall Afro style. This trend started a few years ago and you can see that many world stars rock it, like Beyonce and Rihanna. All you need is a gel and a small brush with which you can form S-shaped swirls. Without spending too much time you have a phenomenal look with which you will be trendy and you will receive a lot of compliments.
There are many ways to style afro hair. The volume, the texture, and the curls enable all this, they allow us to play and shape it to our liking to reach the ideal look we want. And we can reach this goal thanks to celebrities who are an example of all the ways we can style our hair. They bring us all the new trends when it comes to looks, and in a way encourage us to experiment with it again until we find something that will make us feel gorgeous.