Black Hair Care Routines
Having a hair routine that works for you and your hair is important, and the two don't always coincide. If your hair needs a lot of care, but you work every hour you can, or are a busy mom, for example, it can be really hard to keep both parties happy.
Black hair is notoriously dry and prone to breaking, so a regular routine of moisturizing, conditioning, and keeping on top of trimming is a great idea – that way nothing gets neglected, and your hair always looks fabulous.
Everyone's hair, whether Caucasian or black, has specific needs that should be met in order to remain healthy, and although we use numbers and letters to define our African American hair, we actually have many different types and textures of hair on our heads.
For example, around my hairline and the back of my neck, my hair is fine and forms tight spirals, whereas towards my crown, the hair is coarser, but less tightly curled. So, the routine that works for your girlfriends, may not work for you, and vice versa. However, other routines can show us how to start forming one of our own.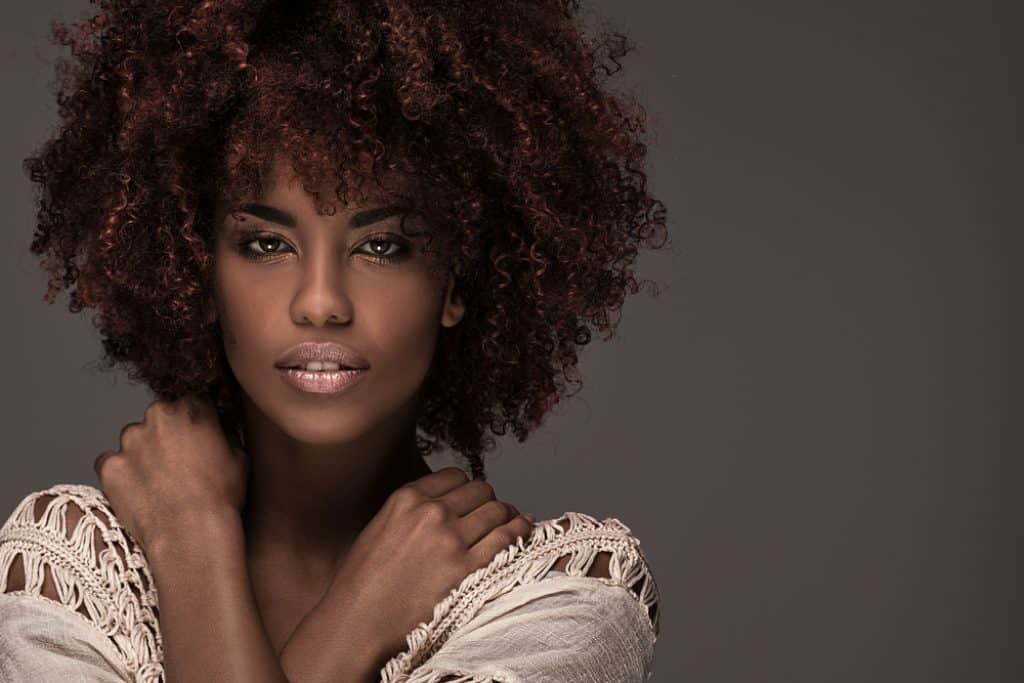 ---
Washing
In order to have hair that is healthy enough to grow and thrive, it needs to be clean. Pick your shampoo carefully – a sulfate-free, rich moisturizing shampoo will not only clean your hair, but keep your scalp soft and supple.
Experiment with how often you need to wash your hair. You can find some tips and tricks on washing your black hair here. With my own natural hair, I found washing more than once a week stripped my hair of any oils, leaving it even more prone to breaking, but on the other hand, if I didn't wash it often enough, it looked and felt greasy. I eventually settled on once every 10-14 days.
Since black hair is prone to drying out, leaving your scalp feeling dry and itchy along the way which leads to flaky scalp skin resulting in dandruff, it's always good to make sure you're using a hydrating, moisturizing shampoo that doesn't strip the skin and hair of their natural oils.
Best Shampoo Use For Washing
My favorite shampoo is the African Black Soap Bamboo Charcoal by SheaMoisture.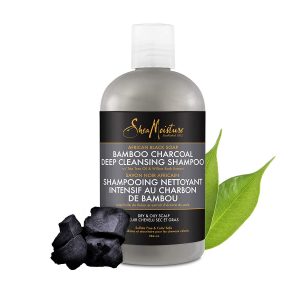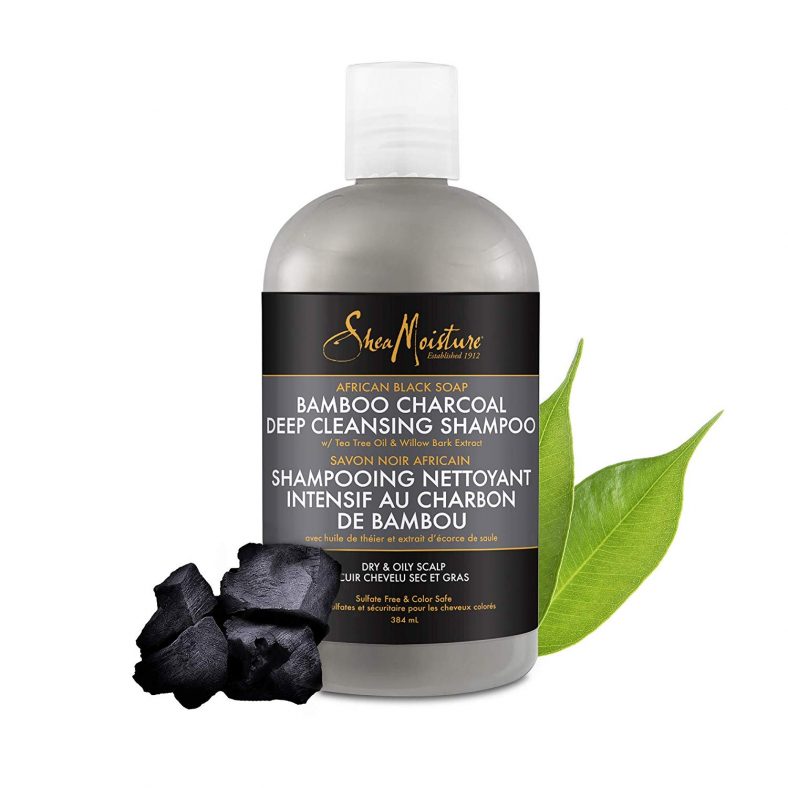 This product is free of sulfates, is entirely natural and infused with tea-tree oil and bamboo charcoal. It's designed specifically to leave your hair and scalp feeling refreshed, as well as to eliminate any infection that is a result of dryness and itchiness. The African black soap cleanses the scalp properly, while the shea butter nourishes your scalp and locks in the moisture. This shampoo has got you all covered – it's up to you to use it regularly to see the results!
---
Conditioners
There are several types of conditioners, and although their job is to add condition, they all do that in different ways.
A daily conditioner is just that – it can be used daily to remove tangles, improve shine and increase moisture. It's great to use when you have your morning shower and only takes a few minutes from applying to rinsing out. Then, there are leave in conditioners which can be left in all day. You only need a tiny amount of product, and comb or rub it through, making sure you coat every strand. This improves hydration. Finally, there are deep moisturizing conditioners. These are heavy, oily and rich. Some are designed to stay on for an hour or so, and some, all night. These should be used once or twice a month, and really make a difference to your hair's condition.
I like to use a hot oil treatment on a monthly basis, as well as the deep moisturizing conditioner – you might like to add this into your routine.
---
Detangle
Since your luscious locks most likely have an annoying tendency to get all tangled up, detangling is key if you want to grow out your hair natural. It's very important how you do this though because this step can make or break your entire haircare regimen. Aggressive detangling using the inappropriate tools damages and breaks the hair, but can also be harmful to the hair follicles in your scalp. So, what is the best way to detangle your black hair?
You should gently detangle your hair frequently – the more often you detangle, the easier it becomes. Gently is the keyword, however. Breakage is very common and once broken, the microscopic broken ends can easily snag on another hair shaft and break that too – it's annoying like that!
Use your fingers or a wide-tooth comb to detangle, and you can buy sprays and serums that help the hair to slide apart without snagging – always choose the one that mentions hydrating or moisturizing. When you find knots, carefully use your fingers to ease the hairs out of the knot.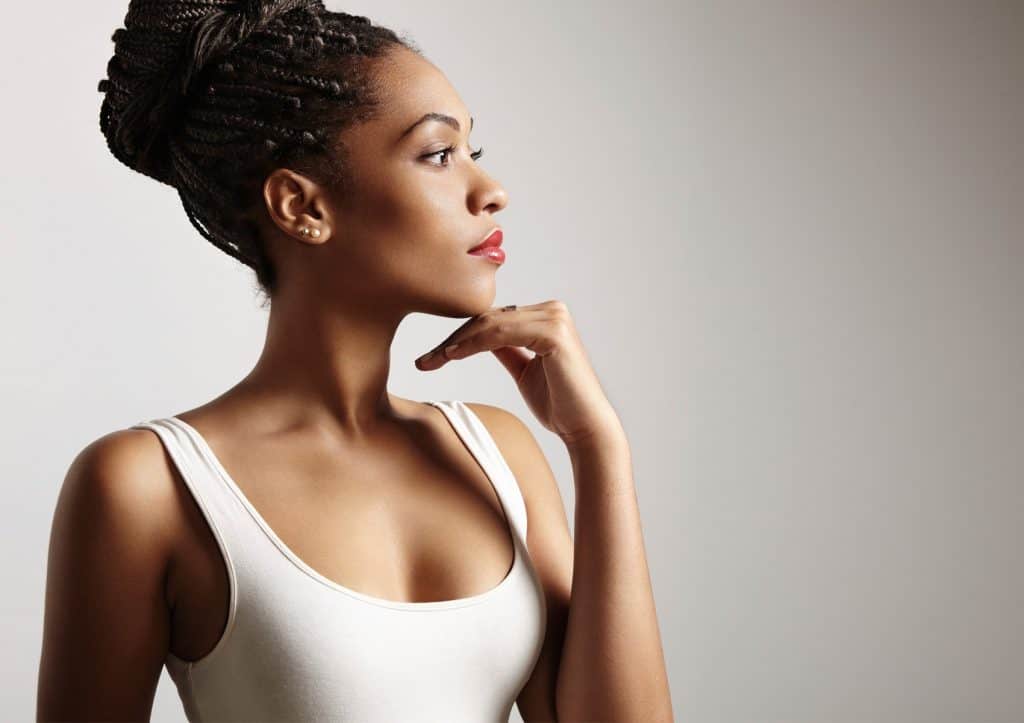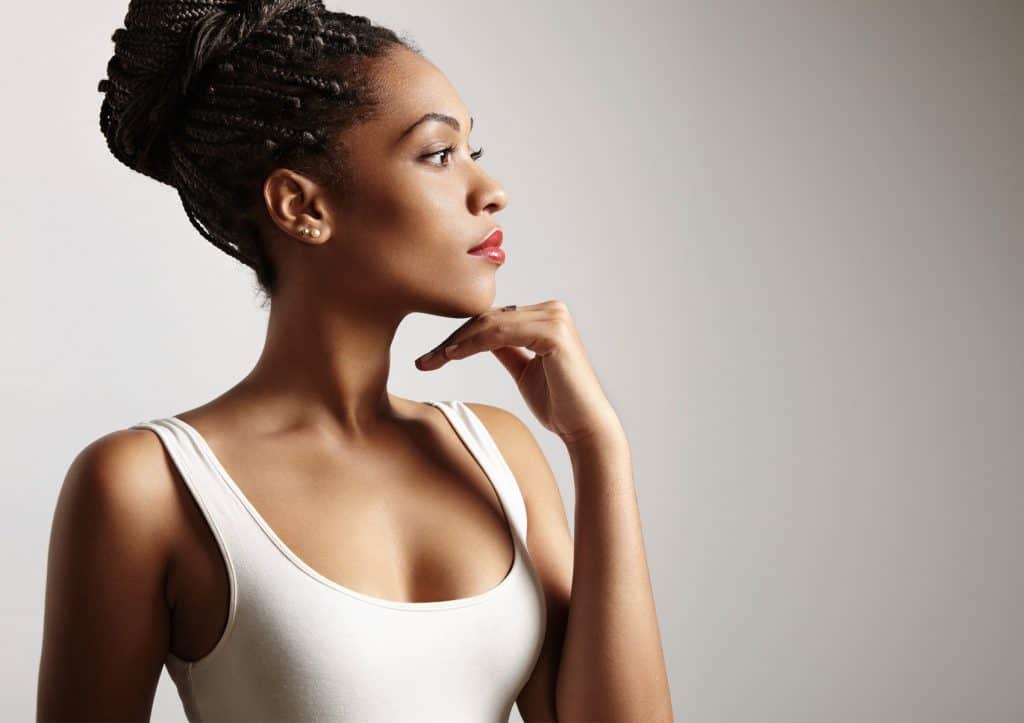 Extras
Once every three months or so, I aim to have my hair trimmed. This helps with keeping it in great condition and allows it to gain some length over time!
---
Hopefully, this has given you some ideas of how to create your own effective hair care routine. If you have any questions, please ask. 
---
If you enjoyed this page and would like to read some of our other blogs, then consider having a look at these other pages too!