Having a dry, itchy scalp can be a real nightmare, allowing you to think of very little else when you're caught up in scratching. It's a vicious circle, too – an itchy scalp leads to scratching which leads to a sore, itchier-than-before scalp. It can also be the cause of hair breakage, dandruff, and generally poor hair health. Sometimes, when the scalp is dried out, it produces much more natural oils than is normal to counterbalance the dryness which can also cause oily, greasy hair. (For those of you who have experienced this backlash from your scalp – check out how to best treat your oily hair and scalp).
Why does my scalp itch?
There are many causes for an itchy scalp, and in order to have a successful cure, it can really help to work out the cause in your case.
Normally there is a balance of moisture within the scalp, ensuring that the skin remains undamaged. But this can become unbalanced very easily, leading to surface abrasions and inflammations. These can start the itching cycle and can, in turn, lead to more abrasions.
You should note that with an itchy, sore scalp, it's imperative to keep your fingernails in perfect health. Unfiled and 'snaggy' nails can cause nasty scratches, hair shaft breakages and even infections.
---
Make Sure You've Rinsed Properly:
If products have accidentally been left on your hair, the itching can be intense, so please ensure you rinse everything off well. Check out my take on the appropriate hair wash routine for black hair.
Too Many Silicons:
Shampoos and hair care products with ingredients ending in 'methicone' can indicate a level of silicons contained within. Silicons are used in smoothing products, such as conditioners, and straightening serums. They coat the shafts of your hair, creating a smooth, snag free length. Unfortunately, they also coat your scalp in the same way, leading to a hot, sore and itchy scalp.
Dry Skin:
Having dry, flaky skin is often the cause of an itchy scalp and can be fairly obvious – especially with black hair.
Allergic Reaction:
Allergic reactions can cause irritation and itches, so think about if you've changed products recently, or if the manufacturer has 'improved' the recipe. One of the most common causes of allergies is sodium lauryl sulphate (SLS). This is added to shampoos to remove grease from your hair (it's also found in washing detergent), but can result in dry, sore and sometimes broken, blistered skin which, to make the issue worse, can cause dandruff. This is why it's important to use a good anti-dandruff shampoo specifically designed for black hair.
An allergic reaction can also be termed contact dermatitis, and if you're concerned I would always recommend you seek medical advice.
Stress and Anxiety
When we're stressed we quite often, without thinking, start itching. If you find yourself stress scratching, find somewhere quiet where you can just take time out for five minutes.
---
Best Moisturizing Mask For Dry, Itchy Scalp
This Deep Conditioner + Hair Mask by Luxe Organix is one of the best products I've ever tried for dry hair and scalp.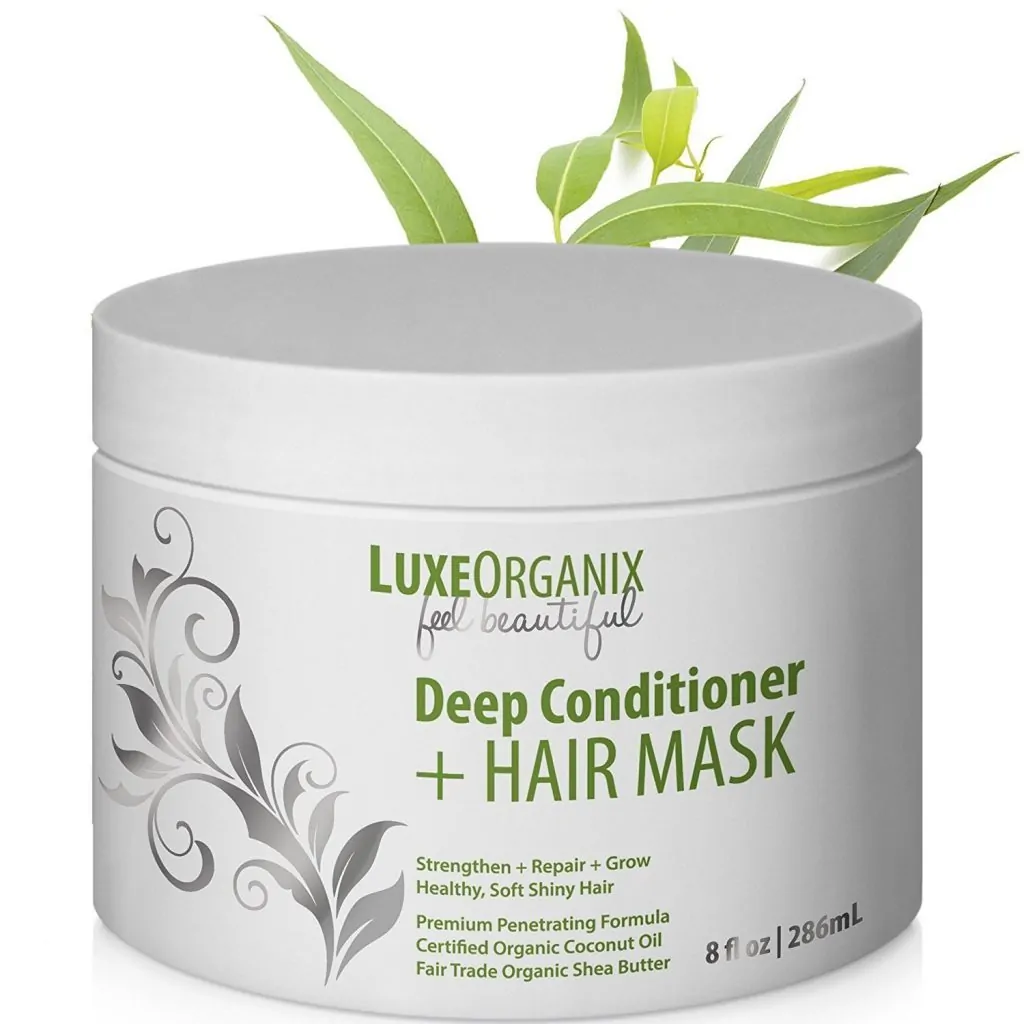 This moisturizing mask once or twice a week not only improves your dry, itchy scalp but will make sure your hair looks and feels fabulous, too. It contains organic coconut oil and fair trade organic shea butter. It's designed specifically to treat damaged, dry hair and scalp and it does wonders for treating both of those issues.
---
What's the best way to treat a dry, itchy scalp?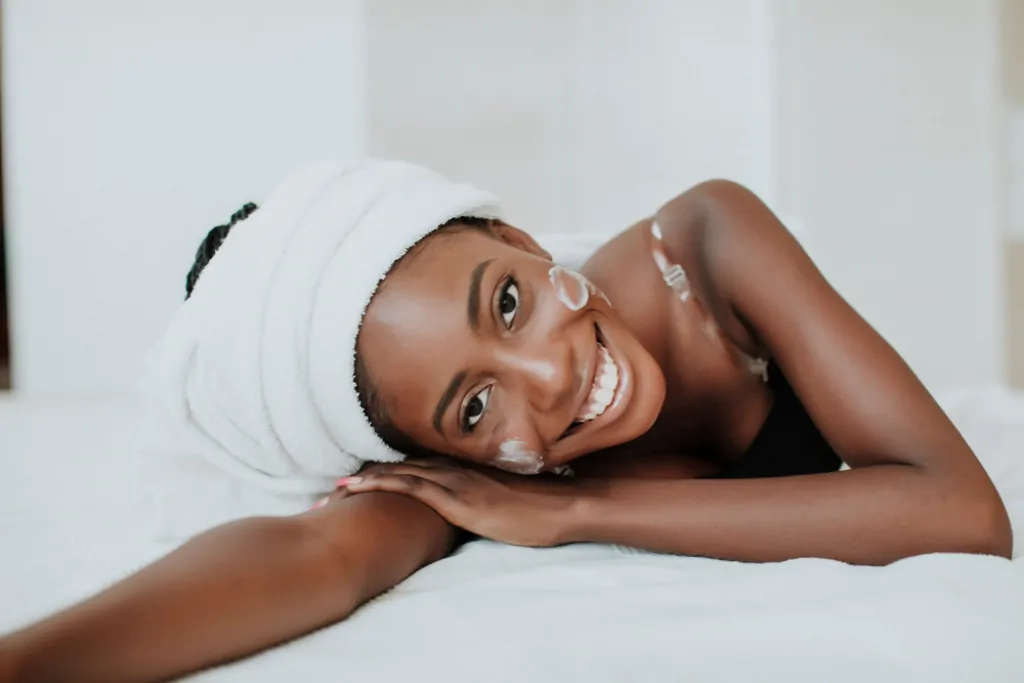 The simplest way to break the itch/scratch/itch cycle is to moisturize your scalp. It's the dryness and tightness that fuels the itching, so if we remove that, then we should feel a real difference. Fortunately there are plenty of DIY moisturizing treatments you can try at home which will improve the condition and suppleness of your scalp.
My go-to moisturizing DIY hair conditioner
(a little coconut oil tip – if you don't want to melt the oil, or want a thicker mask, pop some coconut oil in a food blender. It emulsifies as it's blended, creating a much 'frothier' and creamier mask)
In a bowl, melt some coconut oil – a little goes a long way, so you won't need much
Once melted, add a spoon or two of manuka honey and stir.
Add 1 spoon of apple cider vinegar
Add 2-3 drops of tea tree essential oil
Allow the mixture to set slightly, before applying it to your hair and scalp. Make sure you cover all your head, and hair.
Wrap your head in a warm towel, and relax for half an hour before thoroughly rinsing.
---
Homemade Overnight Leave-in Conditioner
In a bowl, melt some coconut oil
Mix in a raw, beaten egg
And add a mashed avocado
Apply to damp hair
Wrap your head in a warm towel, and if you're leaving it on all night, cover it in plastic wrap to ensure that your bed linen remains clean.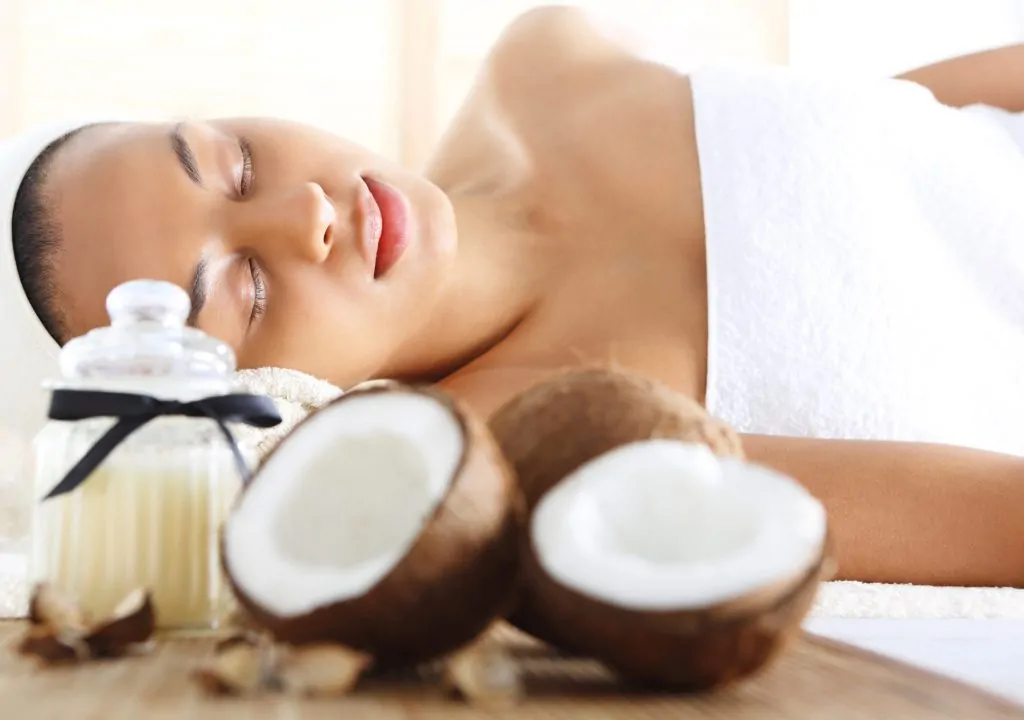 There are various DIY conditioners you can prepare at home with natural ingredients. These coconut oil ones will help dramatically with improving the moisture content of your hair and scalp; however, if you are concerned, pop along to your doctor for some advice.
---
---
If you enjoyed this page and would like to find out how to treat other hair and scalp problems, then have a look at these other pages too!