Alopecia in Black Hair
The structure of Afro Caribbean hair can make it vulnerable to damage and hair loss. Characterized by tight curls, it grows out of the hair follicle at an angle that is frequently parallel to the scalp. This causes the hair strand to have a flattened cross-section – other hair types have rounder shafts, but because of this, it's less able to flex with our hair's kinks and curls, and is prone to breaking off.
Sebum is a natural oil that's released from the hair follicles to moisturize the scalp and, in turn, the hair shaft. This oil is prevented from coating the Afro Caribbean hair shaft thoroughly as a result of the tight curls and this, too, can have a detrimental effect, causing our hair to be dry, brittle and breakable.
However, there is another reason for hair loss in Afro Caribbeans, and that is alopecia.
What is Alopecia?
Alopecia simply means hair loss, and rather than breaking off, the hair actually fails to grow and falls out. Usually in patches or around the hairline, at first it may not even be noticeable, but as the patches join up,  it becomes more obvious.
---
Different Types of Alopecia
Alopecia Areata
This is caused by the immune system attacking the hair follicles, and can occur in otherwise healthy individuals. Suddenly, or over time, small circular patches of hair loss appear over the scalp, and although there is no cure, it can cease at any time. There are also some very effective treatments to help your hair follicles recover and start producing healthy hair once more. Learn about the downsides by reading this article.
Traction Alopecia
This is caused by the hair shafts being under tension through braids that are too tight. As well as braids, loks, weaves, extensions and wigs can all bring on traction alopecia, which occurs around the hairline. The best cure, or prevention, is not to wear hairstyles that pull, be gentle with your hair and massage the hairline area daily to improve blood flow and follicle health.  However, there are some tried and tested remedies for traction alopecia.
---
Treatments for Alopecia
Besides giving your hair a break from tight hair styles, it's important to eat a healthy balanced diet, and it can be useful to ensure this with some good quality vitamin and mineral supplements.
Here are some other treatments to encourage your hair to start regrowing:
Eggs
Trust me, eggs are awesome for black hair!
High in protein, they make an excellent home remedy that encourages hair to grow thick and lustrous.
Mix two or three eggs in a bowl, and once you've washed your hair with a quality shampoo, cover your hair from root to tip with the mixture. Leave on for up to ten minutes and rinse thoroughly.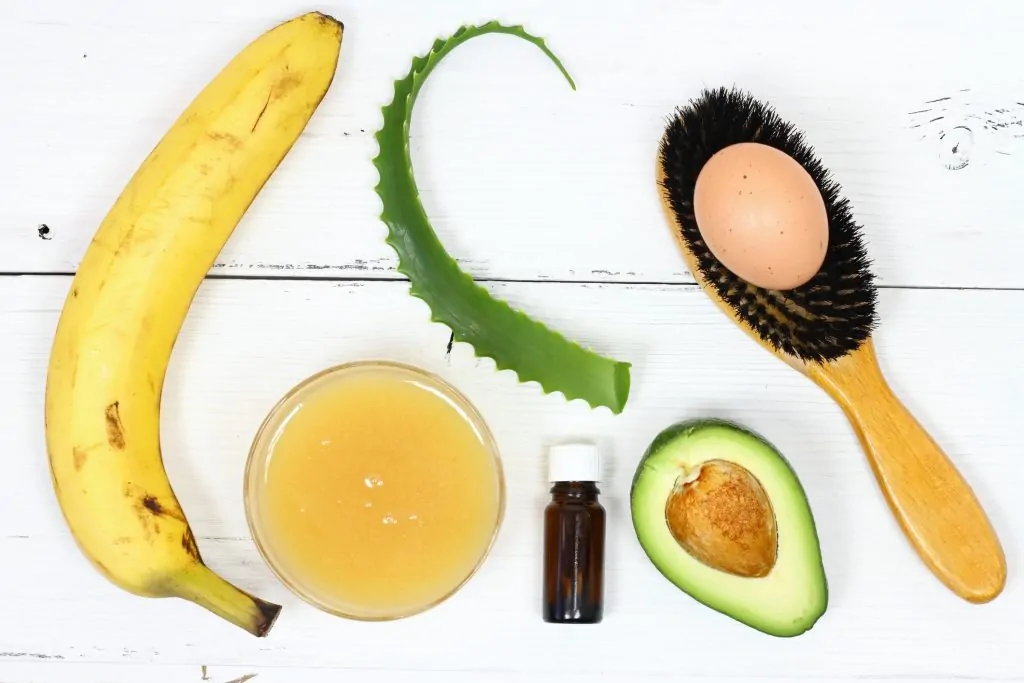 Biotin
A biotin supplement makes a real difference to the growth speed and quality of hair and scalp. But as well as taking the tablets orally, there is another method that can help with regrowth.
Crush 2 or 3 tablets into some coconut, olive or castor oils, and simply massage it through your hair. Leave it on overnight and then rinse thoroughly. It's a good idea to use this hair mask twice a week, if possible.
Coconut Oil
Coconut oil is one of the best natural conditioners and regrowth treatments you can use. A couple of times a week, simply massage some warm coconut oil through your hair and scalp, before wrapping your hair in a warm towel. Leave the oil on overnight and rinse thoroughly in the morning.
Avocado
Packed with essential fats, avocados make excellent conditioners and are effective at encouraging hair growth.
After washing your hair, mash up an avocado and massage it through your hair, covering your scalp and every strand from root to tip. Rinse thoroughly after 20 – 30 minutes.
---
There's another little secret that can really encourage your hair to regrow, faster and thicker than before, and this is PURA D'OR Anti-Thinning Shampoo.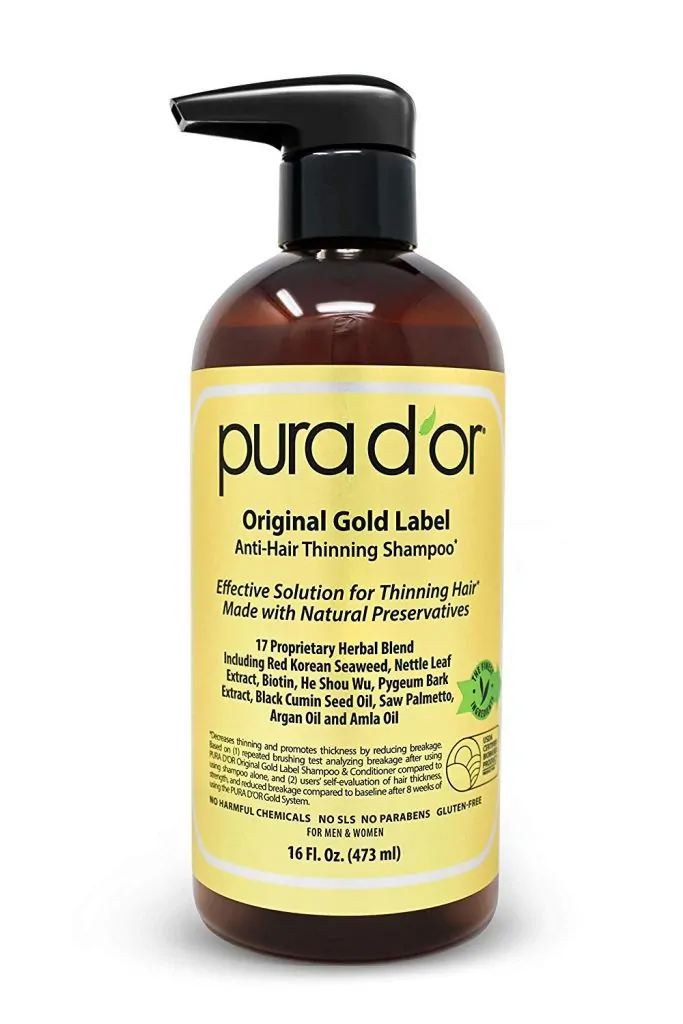 Designed for all hair types, I've actually found it helps massively for Afro Caribbean hair, and would recommend it to anyone. The clinically proven formula includes Biotin, Nettle Extract, Pumpkin Seed, and Black Cumin Seed Oil, and together the aroma is amazing. Massaged into the alopecia affected areas, you'll start to see new hair growth within a few weeks. Fine at first, it soon grows thicker and stronger, with more spring and flexibility, and within a short space of time, there will be no reminders of your alopecia.
---
If you enjoyed this page and would like to find out how to treat other hair and scalp problems, then have a look at these other pages too!