I love my Afro Caribbean hair and spend many hours caring for it, making sure it's healthy and suffers from as little breakage as possible, but sometimes it feels like I'm fighting a losing battle.
Black hair is super prone to damage and dryness due, not only to condition, but the actual shape of our hair shafts. If you imagine twisting a straw, where the twist occurs, if you carry on working it, the straw will eventually give way. Our hair is similar with the curls and twists along the hair shaft being the weak points that break easily.
Despite appearances, our outwardly looking thick hair can, as well as breaking off, actually be pulled out, through the use of braids, rows and weaves. Called traction loss, it's important that when we do have our hair styled, to make sure that the style is not too tight.
There are other causes of hair loss,too, most beginning with poor scalp condition and follicle damage which inhibits the hair growth process. This damage can be down to chemicals, such as colorants and relaxers, causing scalp scarring which affects the follicles, or by having an excessively dry and itchy scalp. This can block the follicles, causing cell build up, and preventing the hair roots developing correctly.
How can I encourage my black hair to grow back?
There are natural treatments available that you can carry out in your own home, to encourage healthy, lush hair growth. However, there are a couple of hacks that will add to their effects:
A daily massage can really assist with scalp health by increasing the blood flow. This carries nutrients to the follicles speeding up the hair growing process.
Avoid pulling or tugging the hair strands, especially when detangling, or adding braids, rows, weaves or extensions.
Try not to use chemicals and shampoos containing sodium lauryl sulphate (SLS) as these can cause allergies that may result in hair loss.
Eat a healthy, nutritious diet. Make sure you include plenty of protein and lots of vitamin and mineral rich green leafy vegetables.
Drink plenty of water a day. If you allow your body to get dehydrated, the hair follicles shut down to preserve moisture.
Take a good dietary supplement.
Best Products for Thinning Black Hair
Hot oil treatments are an excellent way to condition your scalp and hair, encouraging the follicles to speed up the growing process. Massage castor, olive, coconut or jojoba oil into your hair and scalp, making sure you cover every inch. Wrap your hair in a warm towel to allow the oil to penetrate the hair shaft, and leave it on for about thirty minutes.
Make a hair mask for a once-a-week treat. In a bowl mix some room temperature coconut oil, with an egg yolk, and a little yogurt. Then add in a few drops of jojoba oil and the same of your favorite essential oil, and give it a good stir. Rub it into your hair, making sure you coat every strand from root to tip, and give your scalp a  gentle, but thorough, massage. Follow this by wrapping your head in a warm towel for about thirty minutes, before washing and drying as normal. Do try to air dry, though, as it's less damaging. If you feel you need an extra deep condition, add a mashed up avocado, or some mayonnaise to the mixture.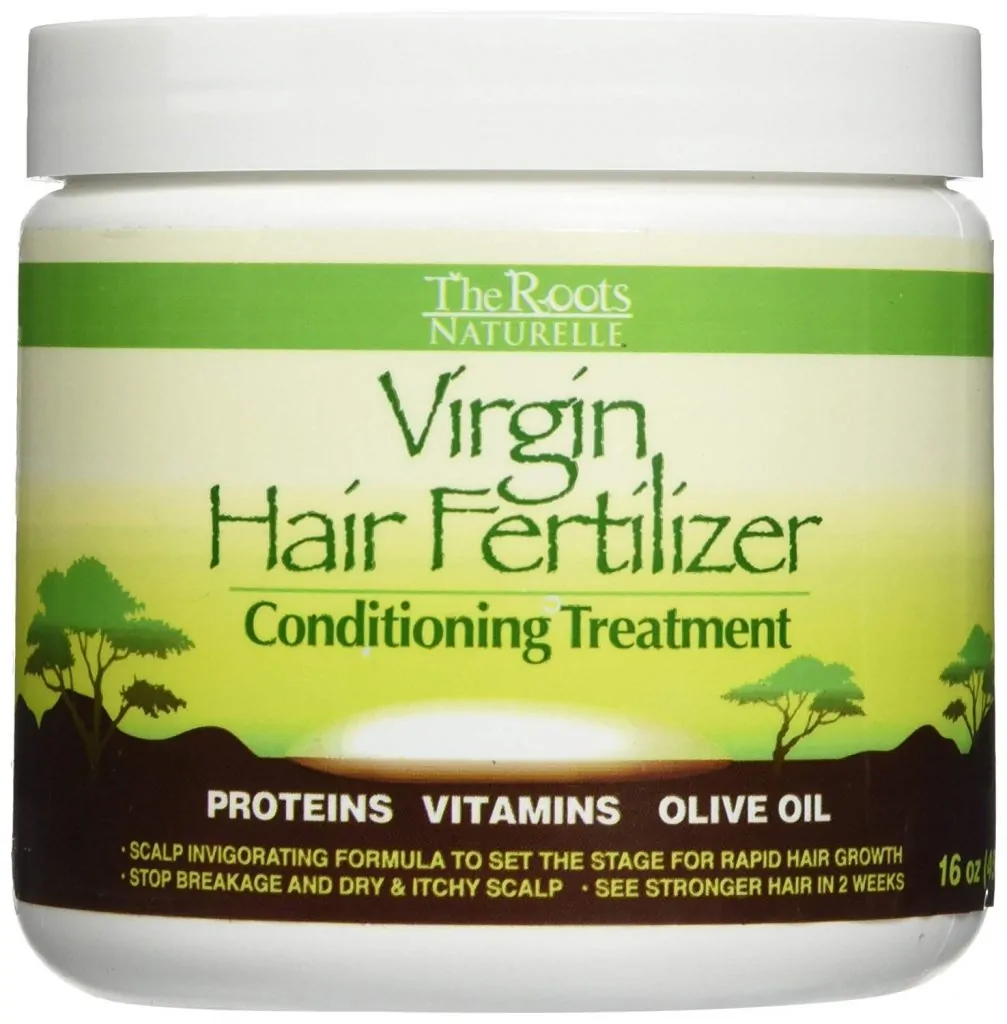 This is a product I wouldn't be without. Rich, unctuous and sweet-smelling, this is great hair conditioner can be extended by adding jojoba oil and/or chebe powder. Once massaged in, wrap your hair in a warm towel and leave on for about thirty minutes to allow the follicles to absorb the oils. Then gently rinse out, and style your hair as normal.
I have had great success using this Black Castor Oil as a scalp massage. My hair feels softer and my scalp moisturized for days after, and it's awesome for hair regrowth.
---
If you enjoyed this page, and would like to find out how to treat other hair and scalp problems, then have a look at these other pages too!