The uniqueness of African-Caribbean hair in terms of its structure, build and hair care methods is no news – black hair is thick, curly and tends to get dry and break due to its dense composition. This is why it's important to pamper your hair (and yourself!) with a special treatment every now and then, and what better way to care for black hair than with hot oil rinses and hot oil treatments. Using these two techniques, you will surely be able to achieve your dreams of gorgeous, shiny and supple natural hair.
Rinses and Treatments – Is There a Difference?
Before we get into how to use hot oil on your hair, which oil to use and what its benefits are, we'll discuss the difference between a hot oil rinse and a hot oil treatment.
Hot Oil Rinse – What They Are & How Best to Do Them
The key difference is when you put the oil in your hair – oil rinsing is typically done between shampooing and applying conditioner, i.e. while you're washing your hair, which means you wash it out (hence the name "oil rinse"). Once you've shampooed and washed your hair, go ahead and lather on a big handful of warm oil onto your scalp and all the way down to the ends – and voila, you've performed an oil rinse!
The final step is washing it out, but depending on you, you can wash it out immediately or apply conditioner on top of it and then wash it out. The best oil to use for a hot oil rinse is an oil that has the capacity of locking moisture into the hair, like argan oil or coconut oil. However, my favorite oil to use for hot oil rinses is the Jojoba Oil by Leven Rose, which I will discuss in detail later on because I find it produces exactly the desired effect to make my hair look impeccable.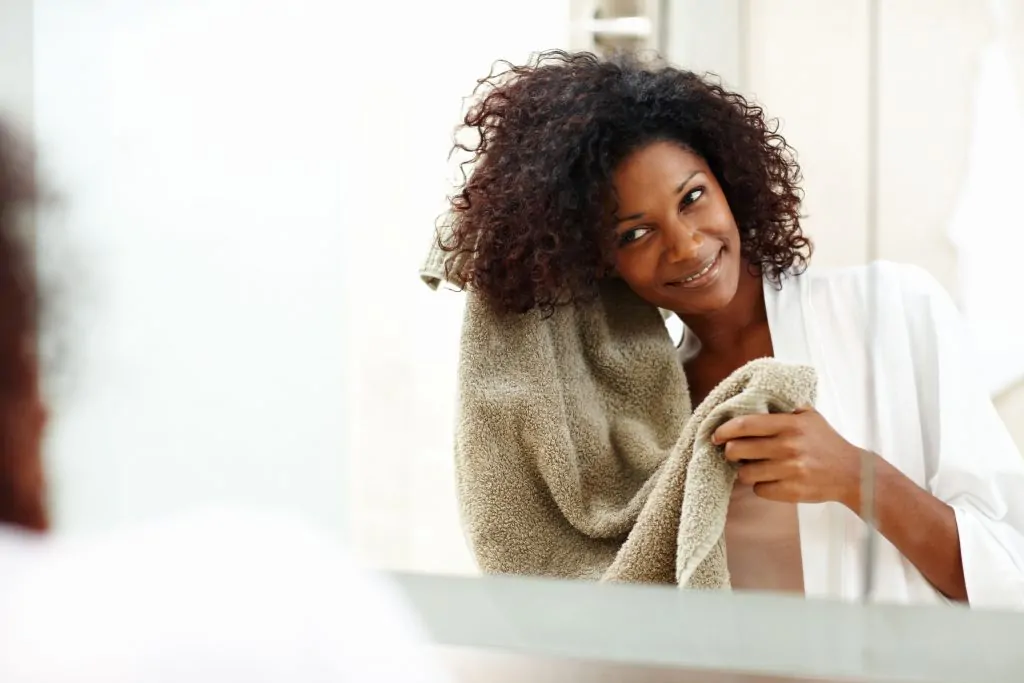 ---
Hot Oil Treatment – Basic Facts and Instructions
On the other hand, a hot oil treatment can be done at any point before or after washing your hair, although I personally prefer to do it before washing. The point of a hot oil treatment before washing is to nourish the hair and provide it with nutrients that coat it in order to minimize the harsh effects of stripping it from its natural oils during a wash. The method is similar – just apply any natural oil of your choice to dry hair, make sure to massage it into the scalp and spread it all the way down to the ends, put on a plastic cap or bonnet and you're done.
I usually treat my hair to a hot oil treatment twice a week to keep my hair from drying out and getting damaged – once where I leave it in for 15 – 20 minutes before a wash, and the other time where I will leave it in overnight with a plastic cap on for a full deeply revitalizing effect, and wash it out in the morning. You can also maximize the effects of a hot oil treatment by sitting under a hooded dryer, although this is optional if you have one around.
Typically, I will use an oil that deeply penetrates the hair due to its unique composition, such as castor oil or hemp seed oil – but, my go-to oil for a hot oil treatment is the ArtNaturals USDA Organic Avocado Oil, which contains a ton of fatty acids similar to the natural ones produced by our scalp. Scroll down to read a short review and benefits of using this oil!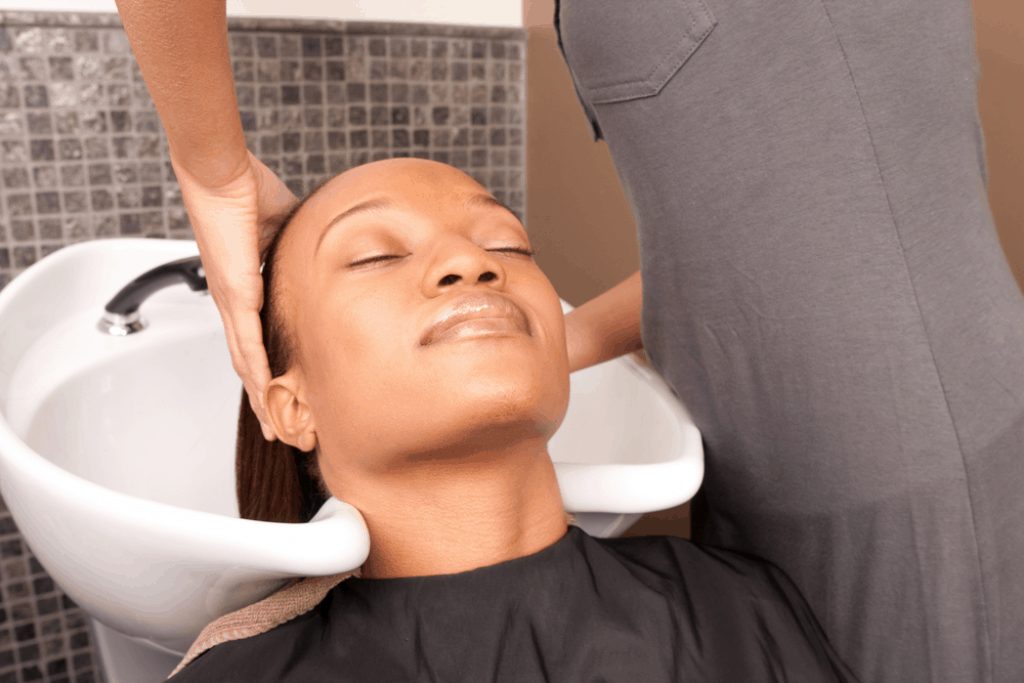 ---
Hot Oil Rinsing and Hot Oil Treatment – Benefits

Since oil rinsing is a treatment that is supposed to happen during your hair wash, its aims are to lock in moisture and keep the hair hydrated. Most shampoos have a drying effect so nourishing and sealing in the hydration is a key aspect of an oil rinse. Other benefits are softening the hair which makes it easier to detangle, reduces single strand knots and frizz, adds shine to your hair and a slight pop of definition to your curls. However, always bear in mind to wash out the oil properly and thoroughly, because if you don't, it may leave residue on your scalp which makes dust stick to it and attracts more dirt. Product buildup and dirt prevent other products from doing their part of the job as well, it is essential to always keep your hair and scalp clean. Check out some tips on the best hair washing routine for your black hair.
On the other hand, the purpose of oil treatments is similar to what a deep conditioner does for your hair – nourishment, rehydration, and strengthening of your natural hair. The oils that are typically used for hot oil treatments contain keratin, a protein which our hair is built from, which infuses each individual hair and hair follicle with necessary nutrients. You may be wondering what the purpose of heating the oil is. Applying heat to your scalp and hair opens up the pores which allows for deeper penetration into the skin and hair. Apart from this, the heat breaks down the proteins which the oils naturally contain, making them easier to absorb.
Heating up the oils is a fairly simple task – just put your bottle of oil in hot water, or squeeze some out into a bowl and put it in your microwave for a couple of seconds. Just make sure to let the oil cool down to body temperature before applying and always check whether it's safe by testing it on the back of your hand.
---
How to Choose the Right Oil For Your Hair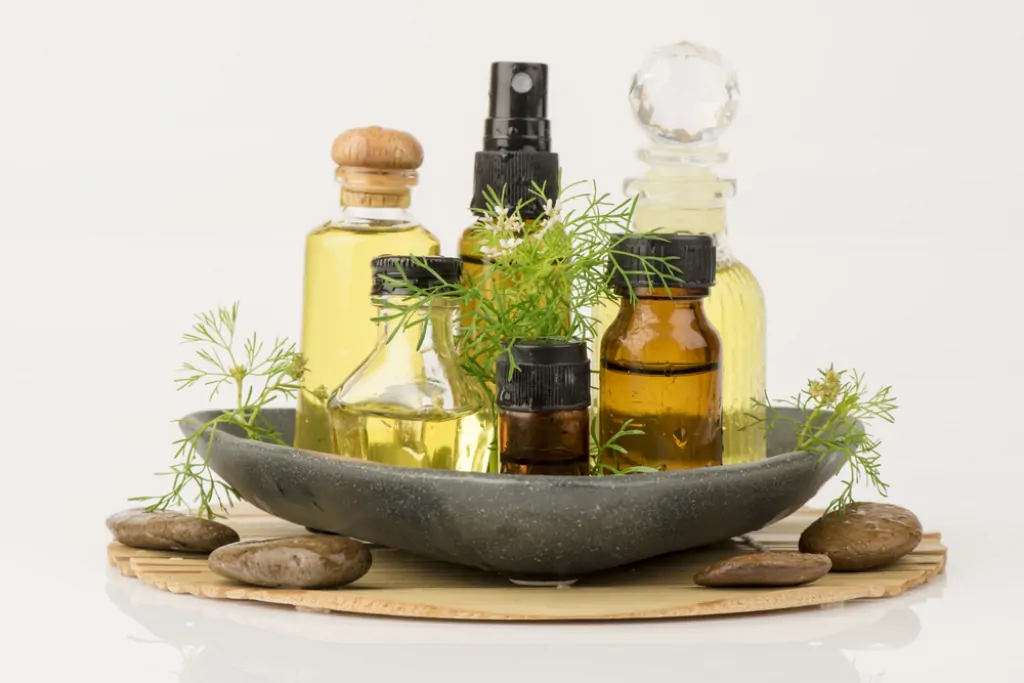 While there are several types of hair and hair textures, most people's hair has three layers: the medulla, the cortex, and the cuticle. The medulla is the inside layer, coated by the cortex, then the middle layer, and finally all covered by the cuticle as the final layer. Damaged hair is easily detected by a rough feeling, dry and thin cuticle that has no shine.
This situation has happened to all of us with African-Caribbean hair because the curls inhibit the movement of the natural oils from the scalp to travel to the ends of the hair. If this is the case with you, your type four natural hair would greatly benefit from the right oil.
Best Oil For a Hot Oil Rinse
As I previously mentioned, my favorite oil to use for a hot oil rinse is the Jojoba Oil from Leven Rose.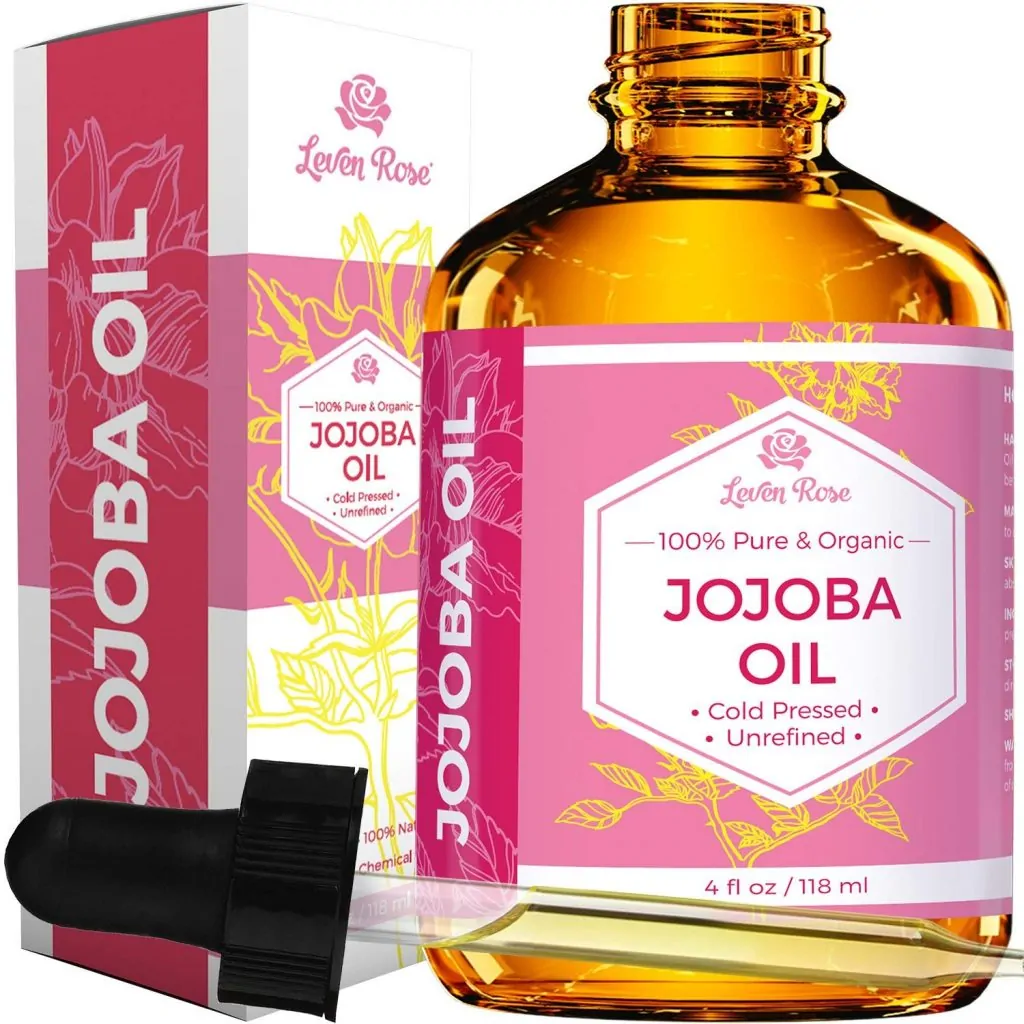 This jojoba oil is natural and cold-pressed, which means it hasn't been tarnished by refining processes. The reason why this is important is because cold-pressed oil is the purest form of oil, and pure jojoba oil is composed of proteins, antioxidants and vitamins that resemble the natural oils produced by our scalp. It's also antibacterial and helps lock in the moisture into your hair because of its unique composition that allows it to coat your hair in protective nutrients.
---
Best Oil For a Hot Oil Treatment
On the other hand, I most frequently use ArtNaturals USDA Organic Avocado Oil for hot oil treatments because it is full of proteins, amino acids and numerous vitamins that nourish, repair and revitalize your hair.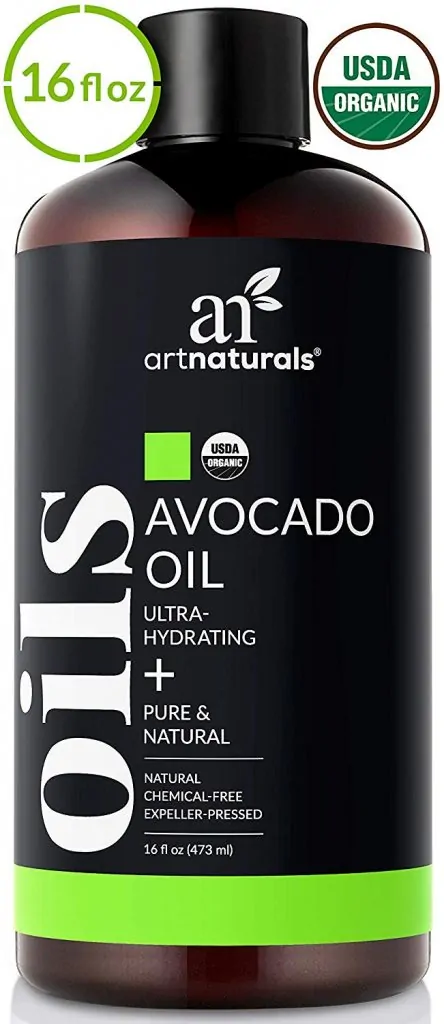 It's comprised of all the nutrients that are necessary for thorough penetration into the inner layers of your hair.
---
When you start performing hot oil treatments and hot oil rinses regularly, you will notice your hair growing faster, improving in quality, texture, and health, as well as reducing dryness, itchiness, and damage done to your hair by styling and external factors. While these two oils work for me, I've compiled a list of other best oils for stimulating black hair growth, as well.
Go get yourself some oils for your type four natural locks and make them shiny, soft, defined and gorgeous!
---
If you enjoyed this page and would like to read some of our other blogs, then have a look at these other pages too!