Traction Alopecia & Black Hair
The innocent-sounding traction alopecia can be a real nightmare for the sufferer, and is a quite recent issue amongst Afro Caribbean communities. Since the widespread use of weaves and wigs, it has become more common. Although providing us with styling versatility, and if carried out correctly, can protect our natural hair, many extension or wig wearers are left with thinning hairlines as a result of these, and other, styles, including locs, cornrows and braiding.
Traction alopecia occurs when the follicles are inflamed from too much pulling and tension on the hair strands, and it happens in stages.Initially you might notice little sore bumps around the hairline. If the situation isn't rectified, the scalp developed tiny scarring that eventually seals over the follicles, permanently preventing them from producing hair. Called scarring alopecia, if the hair loss reaches this stage, it is irreversible and the only reliable treatment is a transplant.  Fortunately hair loss due to scarring in this way is rare, and it's usually spotted before it becomes this severe.
Due to societal pressure, it's easy to get caught in a vicious circle. In order to hide the hair loss, we use more weaves or extensions, causing increasing amounts of damage which we, then, want to hide and so on.
---
Best Product for Tackling Hair Loss
Many people – including myself, have had great success with Fro Butter.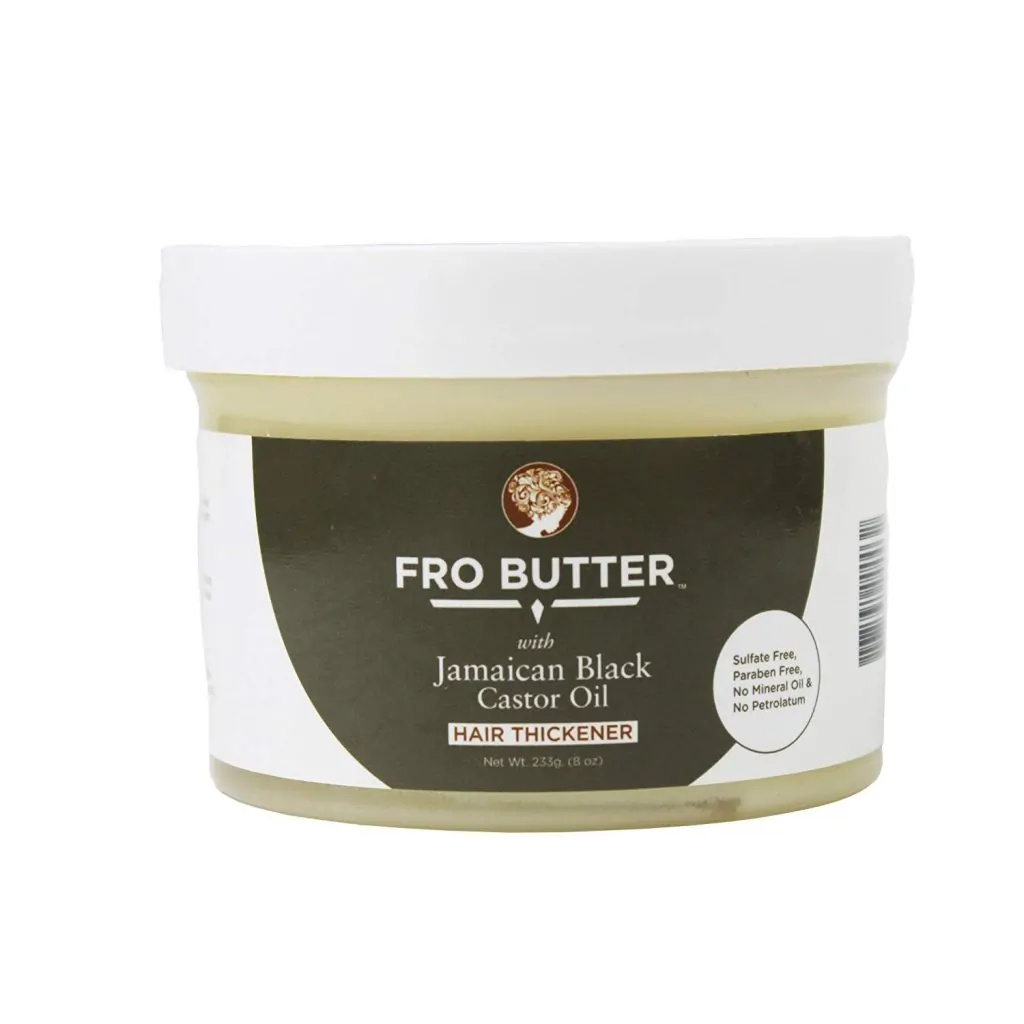 This moisturizing mix of black Jamaican castor oil includes easily absorbed vitamins and nutrients, plus coconut, carrot, pumpkin and lavender oils, which, together, can stimulate the hair follicles to start producing healthy, lush hair again. Increasing elasticity and hydration, your hair will feel amazing, and after a few short weeks, start regrowing. I found that my regrowth was stronger and thicker than before, so was very pleased with the results.
---
What else can I do about my hair loss?
There are several tried and tested methods to reverse your hair loss, and if one treatment doesn't appear to be working, there are plenty more. However, do be patient. Hair regrowth takes time and may initially look weak and fragile, but be gentle and it will soon grow back thick, lush and beautiful once more.
Firstly, if you must wear braids, weaves or extensions, visit a reputable salon that comes recommended. As long as they are styled carefully, there shouldn't be a problem, leaving you free to deal with your hair loss.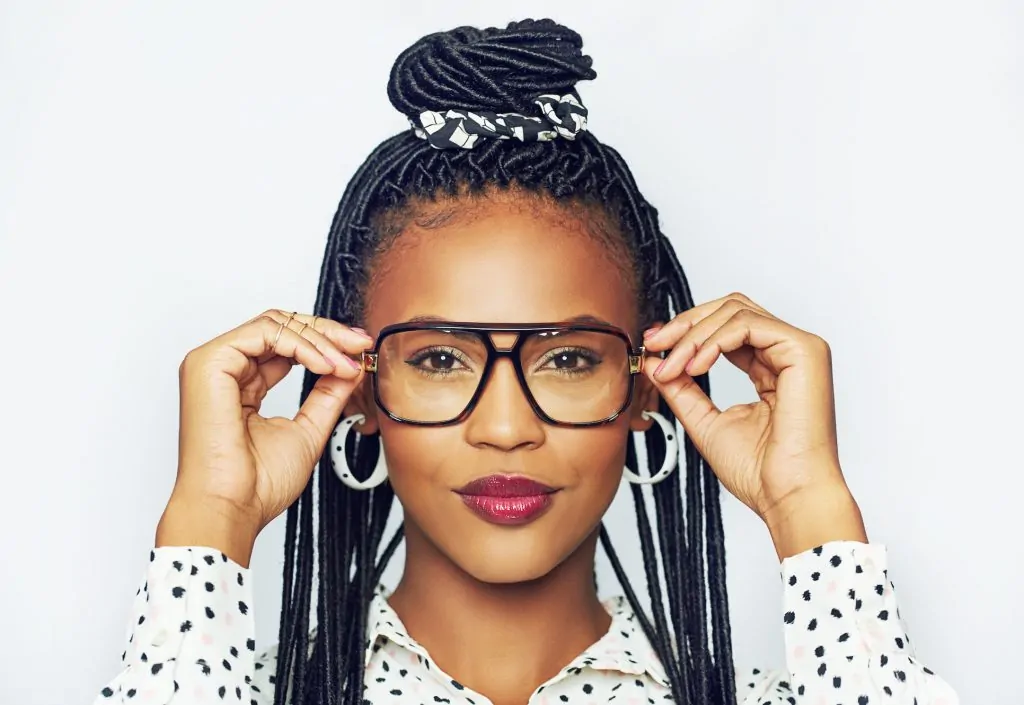 Essential oils can help. Thyme, rosemary, cedarwood, and peppermint are all especially good for encouraging regrowth. Mix a few drops into a carrier oil such as olive, jojoba, or castor and massage into your scalp, focusing on the problem areas. Not only do the oils help moisturize the scalp and hair shaft, but the act of massaging increases blood flow, drawing nutrients to the hair follicles and positively affecting their health.
---
Hot Oil Treatments
Hot oil treatments are also great for hair health, which in turn, combats hair loss and encourages regrowth. In a bowl, mix a little coconut oil, black castor oil and your chosen essential oil. Massage it gently through your hair from root to tip, and into your scalp, especially around the hairline. Once thoroughly coated, wrap your head in a warm towel, and leave it as long as possible, before rinsing and conditioning as normal. You can also add this mix to your favorite conditioner and follow the same process.
Another recommended treatment, which although is a bit messy, can work well in reversing traction alopecia is the use of oatmeal. Put a couple of cups of oatmeal into a muslin bag, and soak the bag in a bowl of hot water for ten minutes. Remove the bag after this time and into another bowl, squeeze all the pulpy liquid out. Use this liquid on your hair and scalp, rubbing it in well, concentrating on the problem areas. Wrap your head in a warm, damp towel for an hour, before rinsing and conditioning as normal.
---
If you enjoyed this page and would like to find out how to treat other hair and scalp problems, then have a look at these other pages too!