Black Hair Breakage
As an African-American woman, I hear myths about our hair all the time; the most usual is that it doesn't grow! Seriously? Of course, it grows, just like any other hair at about ½ per month, however, unlike most other types of hair, it can break really easily if you don't look after it.
The tips of the hair are the oldest, so these can be pretty fragile, while the closer to the scalp, the hair should be healthier.
We all know that our hair type is prone to dryness, but what causes these breakages? Check out JPScissors.com to learn more.
---
Causes of Hair Breakage
Using a flat iron or blow dryer regularly can really damage the hair shaft, making it dry, brittle and likely to break
Playing with the ends of your hair can break off weaker strands. Harsh brushing, too, will encourage split ends
Braids, or tightly woven styles, can easily cause your hair to break, especially if you use uncovered elastic ties or metal clamps
Using too many harsh chemicals, or allowing them to overlap each other, is particularly detrimental to your hair. Straightening chemicals shouldn't be used less than 8 – 9 weeks apart as you'll be straightening hair that's already been treated. The same applies to colors, bleaches, and so on.
Avoid vigorous towel drying after washing your hair and be gentle when you detangle
Luckily, there are a couple of simple hacks to ensure your beautiful hair keeps its good looks and doesn't break off.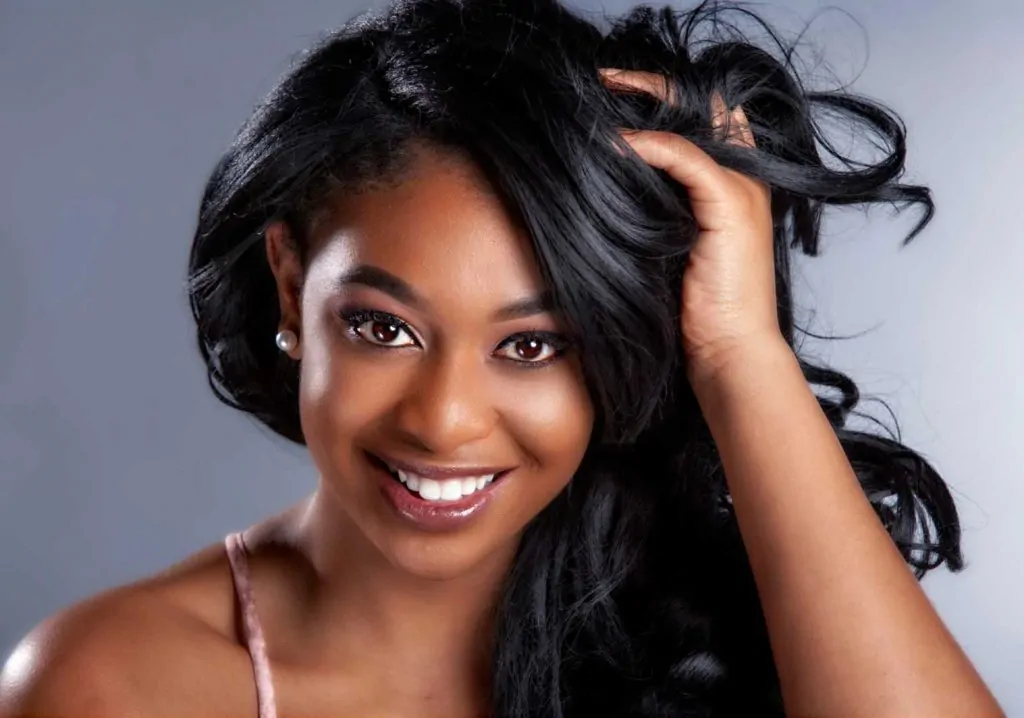 ---
Firstly, try and visit the salon, or at least, the scissors, every 6-8 weeks; ironically this is especially useful if you're trying to grow your hair. Hair tips can split easily before breaking completely, and a regular trim can snip them off neatly before they reach the breaking stage. The scissors make a straight cut across each hair, which also minimizes splitting and breaking.
Secondly, make sure you're eating a nutritious diet that includes lots of dark green leafy vegetables. These are excellent sources of vitamins A and C, and Iron which are all necessary for maintaining a healthy scalp leading to strong hair growth. Biotin is useful, too, and found in wholefoods, such as oats and grains, and eggs provide protein. It's also important to keep your body hydrated, so drink 6 – 8 glasses of water a day.
Establish a good hair care routine and try to stick to it. Remember to condition your hair every time you wash it, and use products specifically made for our hair. These are designed to increase moisture, both across the scalp and down the hair shaft, allowing more flexibility and less breakage.
---
Best Treatment For Hair Breakage
The Roots Naturelle Hair Fertilizer Treatment is a product I use regularly.
It has a gorgeously fresh aroma, and the ingredients include vitamins, oils, shea butter, and peppermint. Applying it after I've used shampoo, I have left it in for several hours before, but usually, after about half an hour, my hair feels fantastic – luscious, flexible, and moisturized. I find it makes a real difference to the manageability of my hair, and being a concentrated treatment, a little goes a very long way. Win/win!
---
If you enjoyed this page and would like to read some of my other blogs, then consider having a look at these other pages too!