The Benefits of Olive Oil for Natural Hair
Obtained from the olive tree, olive oil has many beneficial qualities besides its common use as an inexpensive and readily available culinary ingredient. Loaded with powerful active antioxidants that may help to reduce the risks from chronic diseases, olive oil has anti-inflammatory, antifungal, and antibacterial properties. It also contains Vitamins E and K.
When used on black hair, it can increase the moisture content, improve the condition and speed up the growth process. It's great when used as a massager for your scalp, especially if you suffer from dandruff, alopecia, or an itchy scalp.
---
Best Olive Oil Products for Black Hair
One of my favorite products for daily hair care is Black Queen Olive Oil Sheen.


A couple of sprays with this every morning, and not only does it smell gorgeous, but my hair looks glossy and healthy all day. It also improves the general condition and reduces tangles. Although I'm not sure it helps much with regrowth, the bounce and shine more than make up for that.
---
Daily Conditioning Hair Treatment
Adding olive oil to your regular conditioner transforms it into a rich, moisturizing conditioner that can be used daily, without the need for shampoo. Massage the mixture through your wet hair and scalp, whilst using your fingers to gently detangle. Leave it on for a few minutes and rinse thoroughly, followed by your normal styling.
Another product that I and many of my friends use for our natural black hair is Palmer's Olive Oil Formula.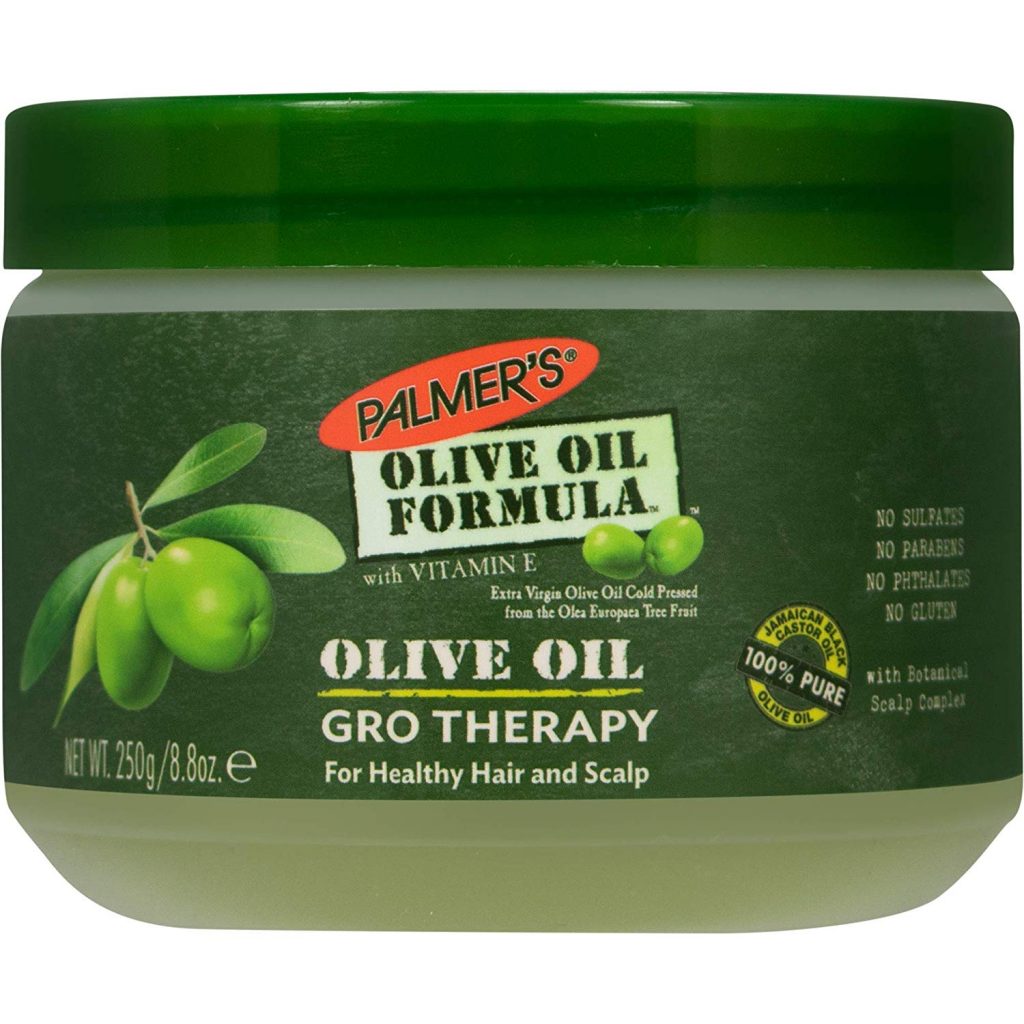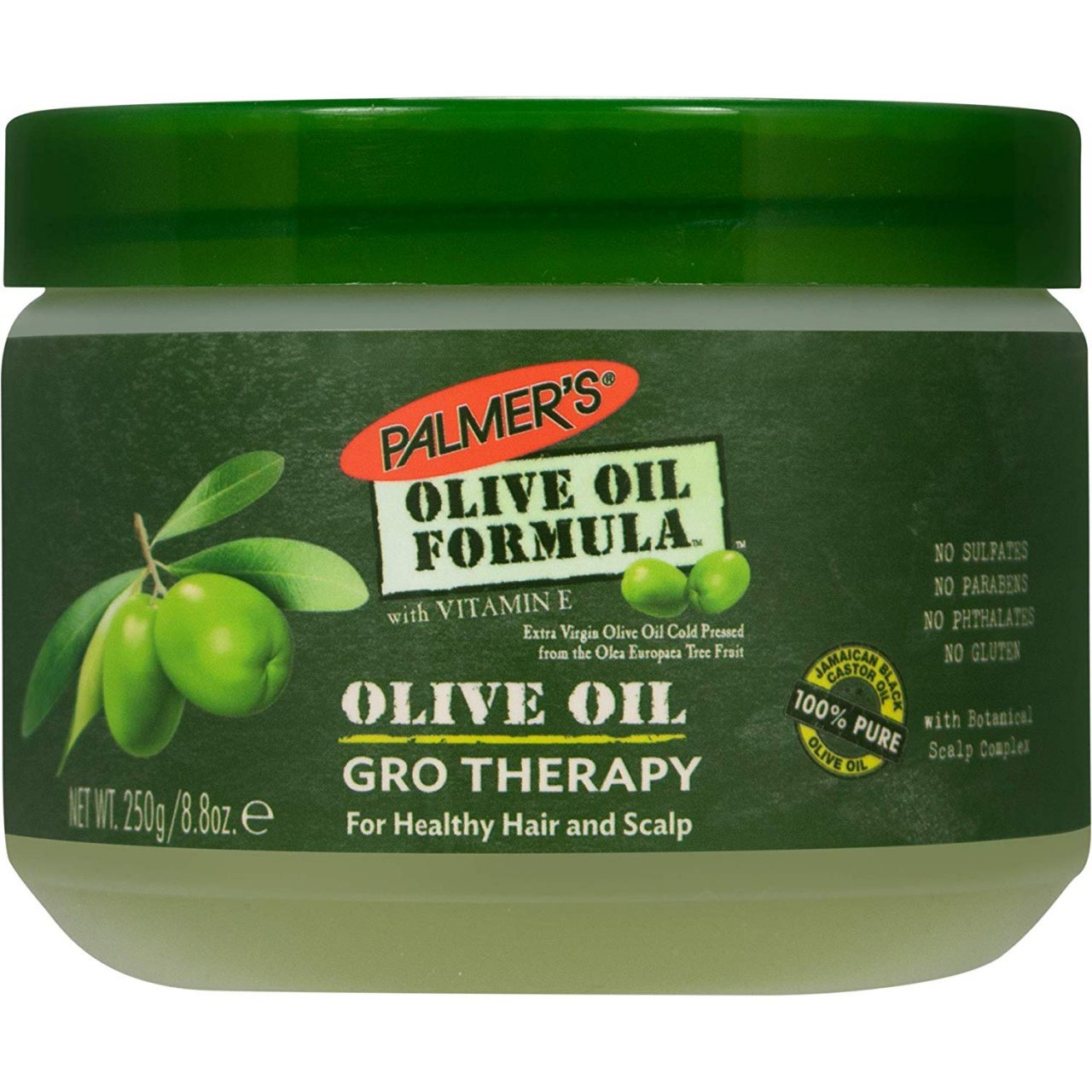 With a gorgeous naturally fresh aroma, the ingredients include nettle extract, sage, and hyssop – all known to improve the health of your scalp and hair follicles, which, in turn, encourages increased hair growth. I've noticed that my hair seems to be thicker, smoother and much healthier since I've started using this Formula regularly.
So it seems that Olive oil, then, should be brought out of the kitchen and into our hair care regimens, and we can all benefit from the diminutive little olive.
---
Deep Conditioning Hair Treatment
This is a lovely, rich treatment using olive oil, and can be included in a weekly regimen to improve the condition of your hair and increase growth.
In a bowl mash half an avocado, add a beaten egg, and a little natural yogurt.
Mix well
Add 1 tablespoon of olive oil and half a tablespoon of coconut oil.
Mix until it forms a sticky paste
Apply this to your hair, massaging it into your scalp, and ensuring that every hair is coated
Wrap your hair in plastic wrap, making sure there are no gaps around your hairline.
Leave it on for as long as possible, or overnight if you can
Rinse and gently wash as usual
---
---
If you enjoyed this page and would like to find out about other natural hair care products, then have a look at these other pages too!