Using Coconut Oil for Natural Black Hair
Coconut oil has many uses: recipes in cooking, skincare, and hair care routines. Today, we'll be talking about Coconut oil in a whole new light, specifically for African American Hair. You cannot begin to imagine how useful it has been for me.
Why Coconut Oil?
Coconut oil is beneficial to black hair because of the type of moisture and nourishment it provides. As we all know, us naturals have specific hair care needs to sustain and manage our manes. Coconut oil can aid our hair in growing and keeping it healthy. How about that?
Coconut oil has many nutritional benefits for natural hair growth because of all the antioxidants and other important nutrients it contains. These components help to improve the softness of your hair and its shine. If you have dandruff and other hair issues, Coconut oil is your friend. This oil also has Vitamin E, Vitamin K, and iron minerals that contribute to eliminating such hair problems. Say good-bye to dryness and breakage – it's a daily moisturizer and scalp cleanser all in one!
I also love using coconut oil on my skin as a natural moisturizer. I just smooth it on after a shower for glowing, supple skin, and after laser hair removal, it's awesome for reducing any remaining tingling sensations.
Best Coconut Oil to Choose From
Of course, there are some considerations when you're all set and ready to purchase Coconut oil. I'm very picky when it comes to checking labels and ingredients. I've listed some aspects to remember so it'll be easier for you to take note of:
Always make sure that the Coconut Oil you buy is virgin as this is as pure as possible
Make sure that this does not contain any GMOs (Genetically Modified Ingredients)
Always opt for organic harvested products. For this, you may want to try Coco&Co.'s Coconut Oil It claims to be the purest organic extra virgin coconut oil and it definitely did not disappoint when I tried it.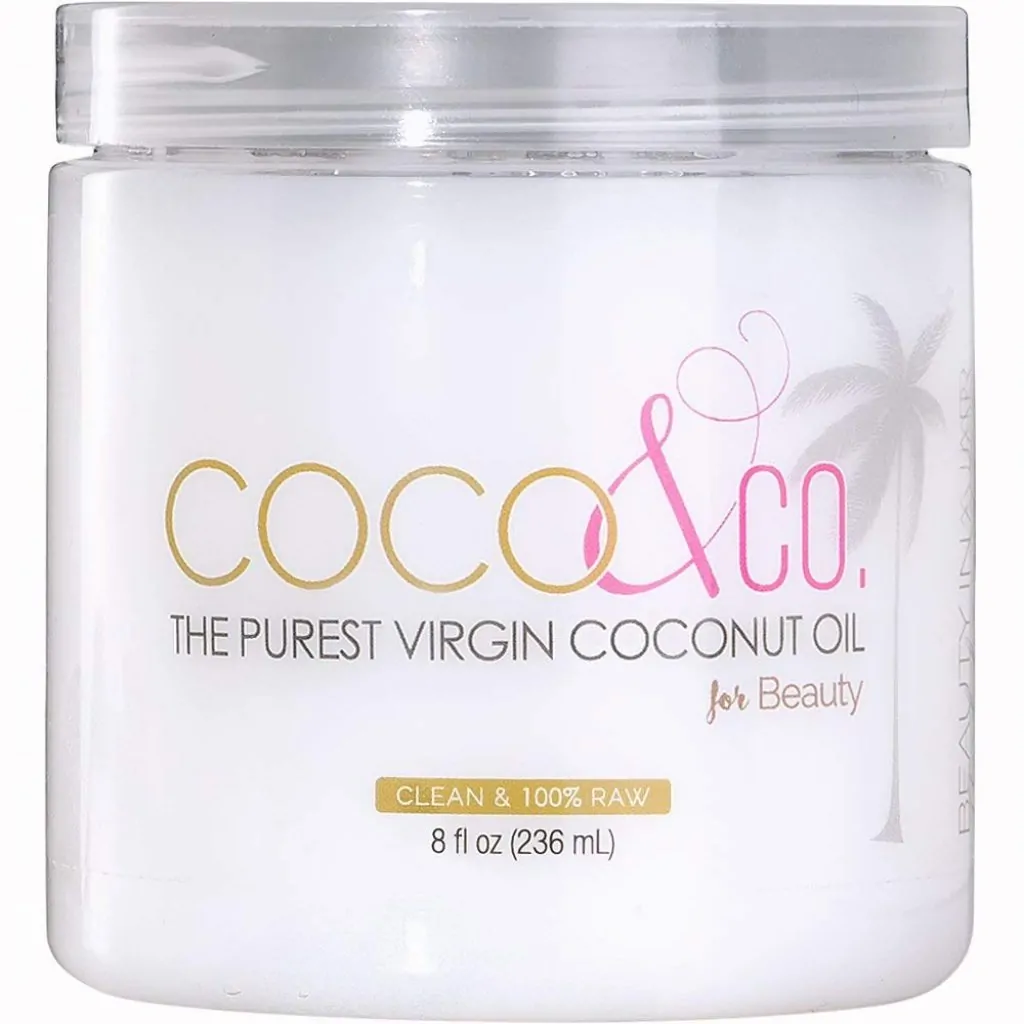 It's 100% raw and high-grade. It has a silky, soft, and smooth feel to the touch. After using it for a short time, I noticed my hair felt thicker and fuller. Plus points for the pleasant smell and for being a great multi-purpose product.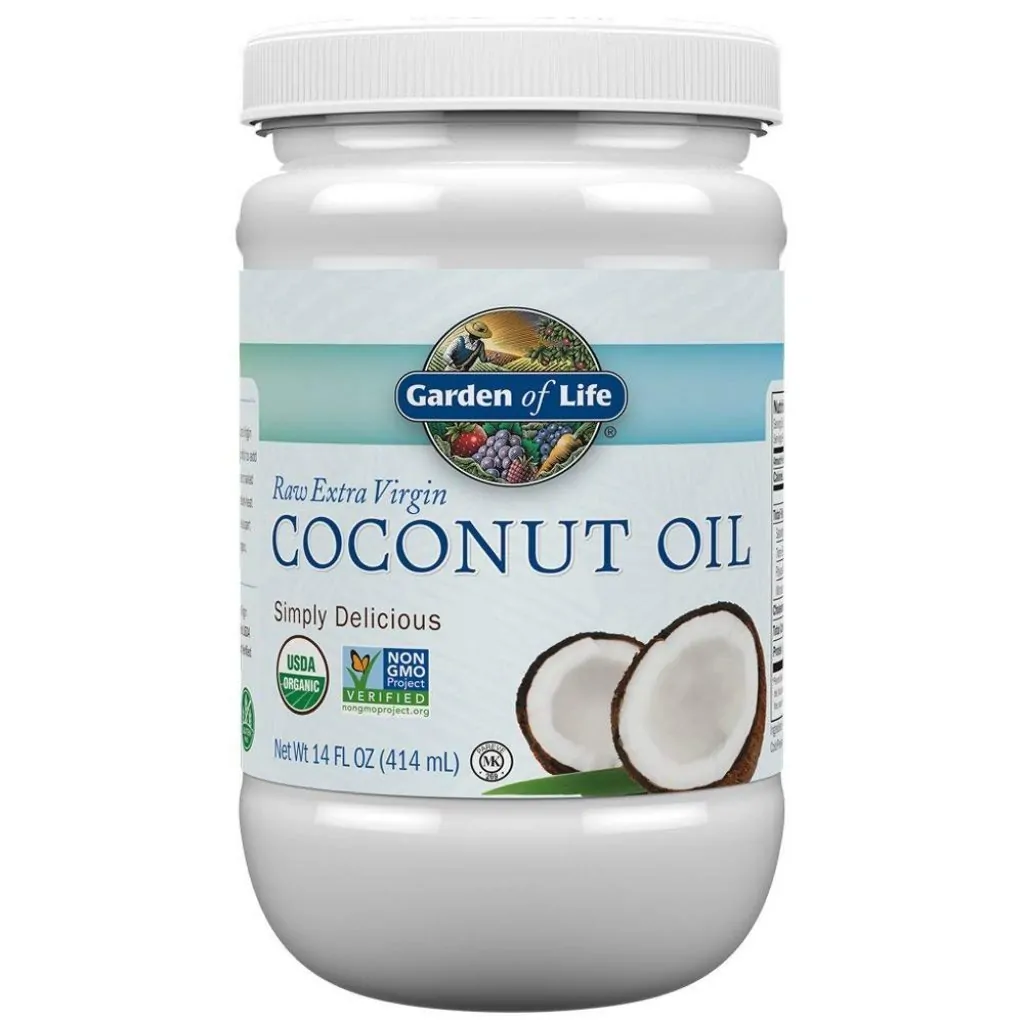 No GMOs, it's certified vegan (no animal testing of ingredients whatsoever) and can be used as a deep-conditioning hair treatment. It's available in a recyclable glass – perfect if you're environmentally aware.
---
What are the Benefits of Coconut Oil for Black African Hair?

Other than accelerating hair growth and its nutritional remedies to fight against breakage, here is a list of other Coconut oil benefits:
When massaged into the scalp, it greatly improves blood circulation
Coconut oil is an emollient. This means that like other oils, this substance is not a fan of water and will naturally develop a film around your hair. Therefore, this helps in softening and smoothing hair, diminishing its dehydration, and lubricates the surface of the hair strands
Back to moisturizing properties, Coconut oil also contains linoleic acid that supports the elasticity of the hair and growth in thickness
It makes black hair, well, more black. Hair tends to appear shinier when it's healthy, and this heightens the jet-black color that comes naturally in African American hair
Coconut oil makes hair roots stronger. Again, because of its richness of nutrients, I noticed that my roots have also become stronger. These specific nutrients travel to the hair scalp, then to the roots, and do their thing to make it nice and healthy
Conclusion
While coconut oil can be used on its own and does wonders for your hair, you can mix several other natural ingredients and create extremely nourishing DIY hair conditioners. Using Coconut oil has definitely made a drastic impact on my hair. I can honestly say that I find it to be the best product for any hair type. It's a natural remedy, especially for African Americans, for problematic and stubborn hair, as well as for regrowing damaged hair. Along with its numerous notable benefits, Coconut Oil has given us the option to improve the health of our hair without worrying about any harmful chemicals. I have grown to love and understand its benefits and hopefully, you will, too!
---
If you enjoyed this page and would like to find out about other natural hair care products, then have a look at these other pages too!