What is Chebe Powder?
Chebe powder, also known as shebe or chewe, has been all the rage lately in the African-Caribbean communities – and not without a significant reason. Chebe powder has a plethora of beneficial properties that help moisturize, nourish and control black hair.  And since women of African-Caribbean descent love using natural products for their hare, it's no wonder that this amazingly potent powder is on the list of essential haircare products. However, using chebe powder on type four black hair is by no means a new practice. In fact, chebe powder has been used for haircare by the locals from Chad for centuries and it's an age-old miracle cure for prevention of damaged, unkempt hair.
Chebe is an ancient Chadian recipe for a mixture of herbs which typically includes a plant called Croton gratissimus, i.e. lavender croton. This plant grows in the form of a bush tree or a shrub and is native to many places in Africa, like Chad, Nigeria, Gambia, Ghana and Burkina Faso. While using chebe powder on your hair is a relatively simple task, most people aren't quite informed when it comes to the most efficient and popular methods for its application. The natives of these countries have different methods for applying and using chebe powder on their hair.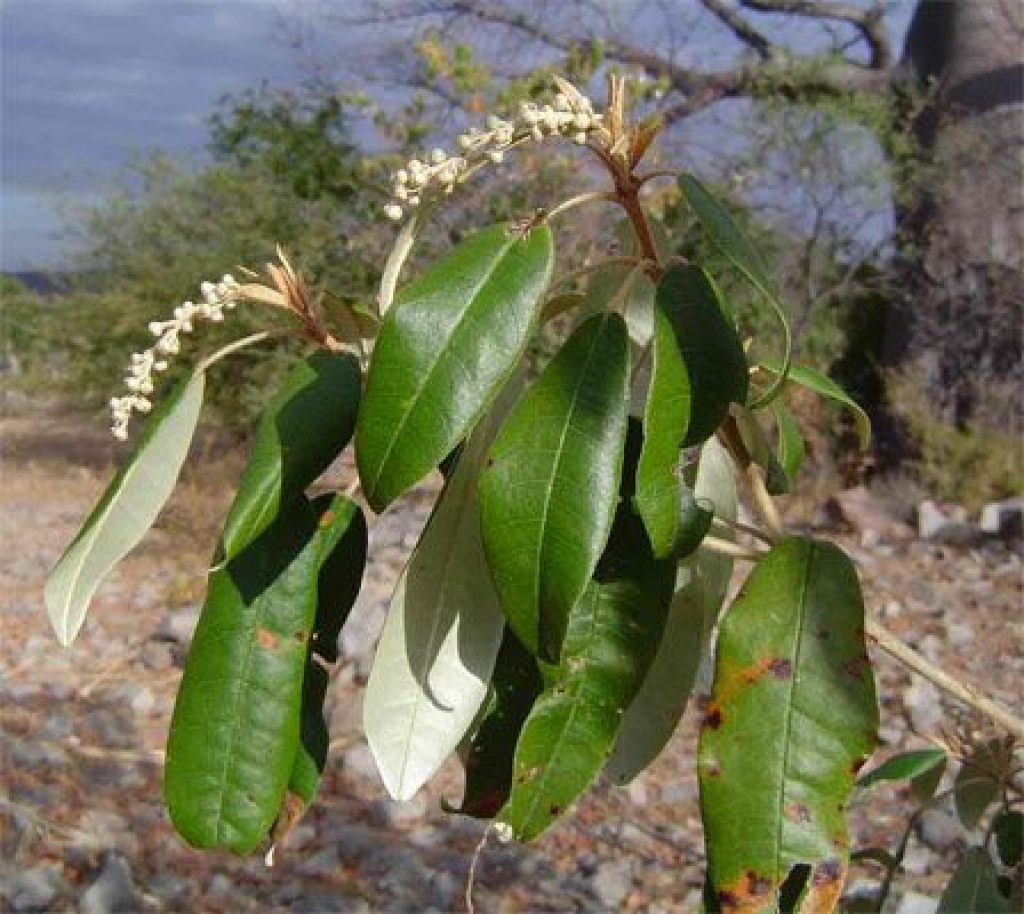 ---
Best Chebe Powder For Black Hair
My favorite chebe powder is the Uhuru Naturals Chebe Powder, sourced directly from Miss Sahel, one of the most popular black beauty YouTubers.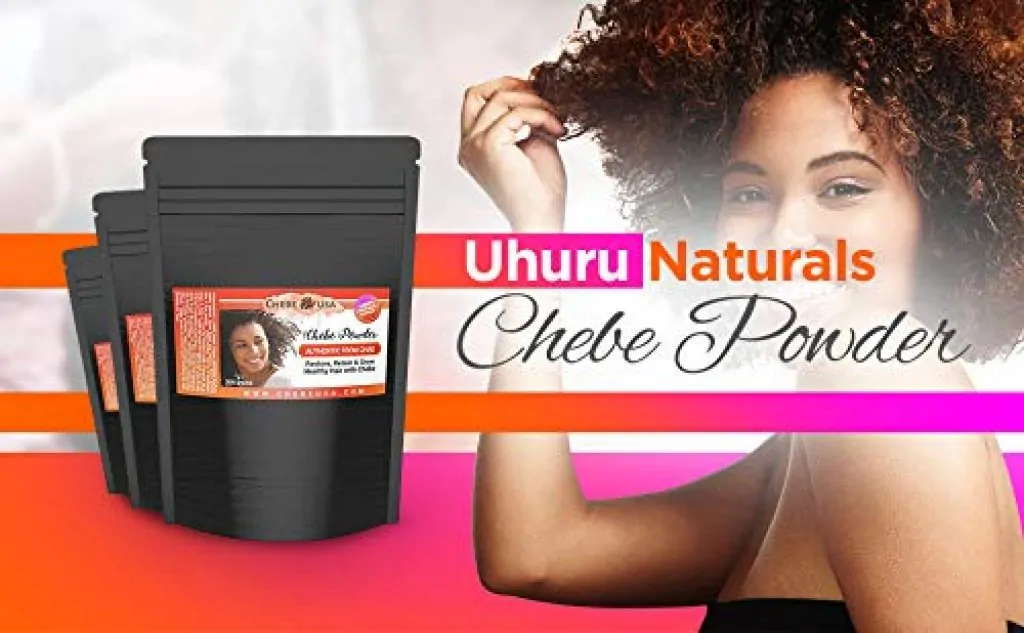 This chebe powder mixture was tailored to fit the needs of black hair, so it works best for people of African-Caribbean descent. I've been using the Uhuru Naturals Chebe Powder for several months now, so I can give a pretty solid review on the overall efficiency of the product. Using both of the techniques mentioned below, I've been able to repair the damage in my hair caused by aggressive styling to an impressive extent, make it much softer, as well as get it so hydrated that I barely notice any breakage anymore. The only downside to using chebe is that it's a bit hard to wash out – but the effects it has had on my hair are worth all the effort!
---
Why is Chebe Powder Good for Your Hair?
Your hair will certainly benefit from chebe powder, since it has several powerful features that help you keep your hair strong, healthy and shiny. However, it is a bit of a myth that chebe powder will make your hair grow faster – while that is not true at face value, chebe powder helps you retain moisture in your hair and strengthens the hair in the root, which prevents hair breakage and excessive shedding. Chebe powder has amazing benefits, but the most crucial things to remember if you want to have long natural hair is to reduce aggressive styling methods, such as manipulation by chemicals and heat.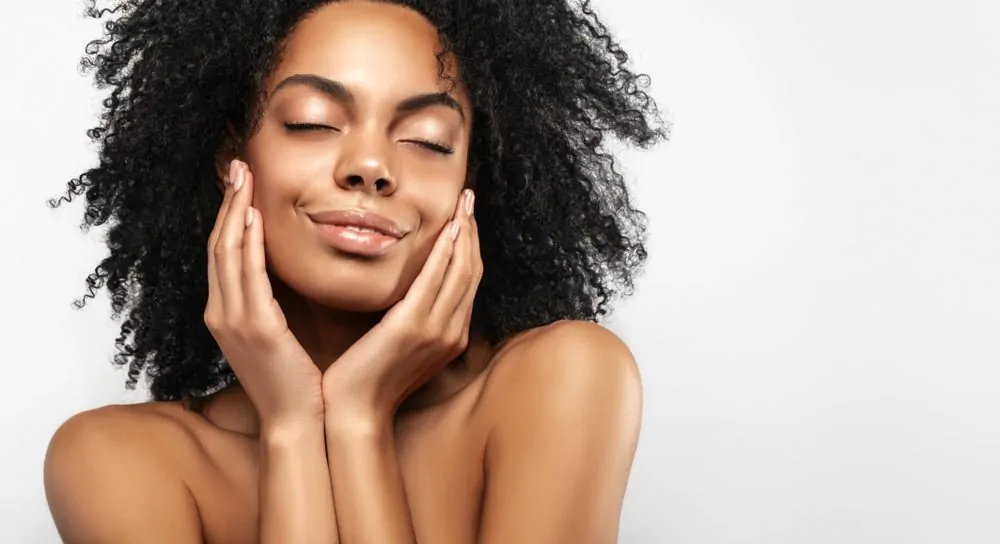 The most important properties of chebe powder are:
Cleansing – This powder antibacterial and antifungal, which means it helps keep the scalp clean and reduces chances of inflammation. This is very important for those of us who have thick hair because inflammation may cause hair thinning and inhibit hair growth.
pH balancing – The alkaloid composition of the powder neutralizes the pH values of the scalp and keeps it closest to its natural balance, which can often be disrupted by aggressive shampoos and styling.
Hydrating – Chebe powder nourishes and adds moisture to the hair, which prevents hair breakage and allows you to grow out those beautiful long curls.
---
How to Apply Chebe Powder
This beauty product is unlike most other beauty products – in order for it to work best, you will need to apply it in combination with some other products. Don't worry though, they are affordable and easy to find, so you'll be pampering your hair with a natural, homemade hair mask in no time.
However, before you consider applying chebe powder to your hair, there are several things to keep in mind. Always do an allergy test on a strand of hair or the back of your hand before coating your hair in chebe powder to check whether it will produce an allergic reaction. If you notice any itching or redness, this is a sign you have an allergy to one or more of the ingredients in chebe powder. In this case – refrain from using this product! Furthermore, make sure to avoid coating your scalp in chebe powder, because it may cause dandruff or irritate your scalp as a result of long-term use.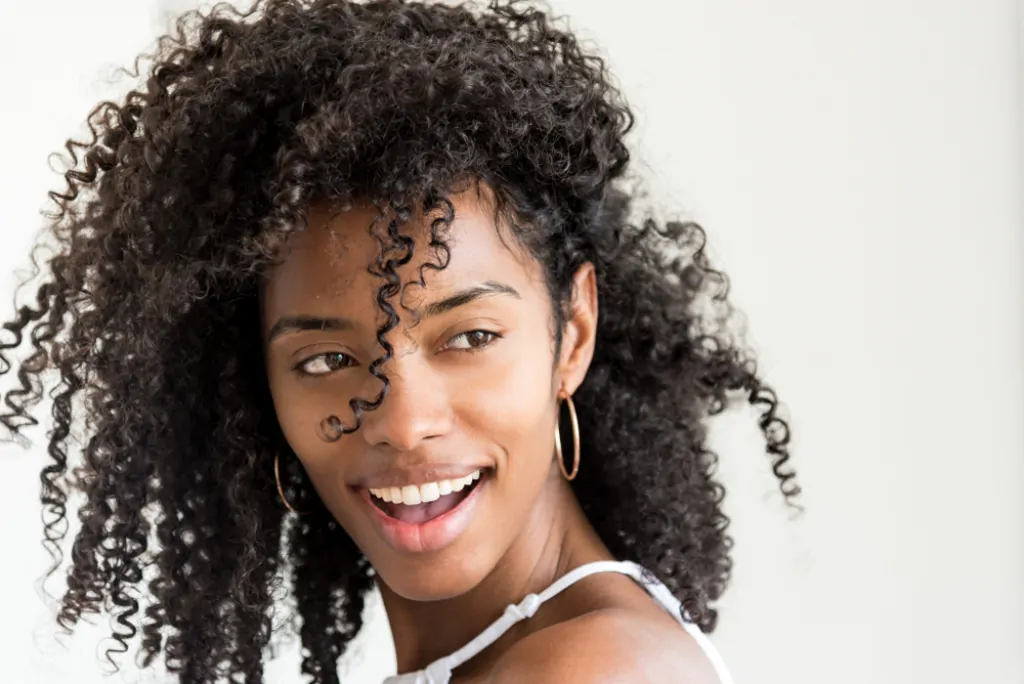 ---
Technique #1:
Get your chebe powder ready and prepare a container with regular water next to it. Wet your hair with the water to moisturize it and help the chebe mixture to stick. Next, apply the chebe as your hair mask, starting from the top of your head to the ends of your hair. In this method, it is fine to cover your scalp with the powder. Let the hair mask sit for 2 – 3 hours, and then rinse it off with copious amounts of water, making sure you're thoroughly cleaning your scalp. Finally, apply a good quality natural oil of your choice to your hair and braid it to protect it and allow it to recover. Most women who use this technique leave their hair braided for up to five to seven days, after which they go through the same process again.
Technique #2:
This technique is commonly referred to as the "LCO method" – the L stands for Liquid, C stands for cream, and O stands for oil. Typically, I use karkar oil and shea butter for this method. Start off by combining shea butter with the karkar oil; keep stirring it until it becomes a paste that is more on the liquid side. Make sure you mix in enough to coat all of your hair. Part your hair into sections and add moisture to it by applying regular water. Lather the paste onto your hair and then cover it with chebe powder. This time, make sure the chebe powder does not come into contact with your scalp. Keep your hair braided for up to five days, unbraid it and wash thoroughly!
---
So, if you're a kinky haired type four girl who loves to wear her hair natural, make sure to include chebe powder into your regular haircare routine! Your hair will thank you for it by growing out thicker, stronger and healthier!
---
If you enjoyed this page and would like to find out about other natural hair care products, then have a look at these other pages too!