Most of us practice protective styling at one point or another, and there are loads of options to think about, from the ever-popular cornrows to the intense detailing of Fulani braids, but they all have one crucial thing in common. They all include the use of hair extensions.
Benefits of Hair Extensions
Hair extensions can be hugely beneficial for natural black hair, and many of us wear them, even Queen Bey herself.
The main advantage of using extensions or weaves is that while your hair looks awesome, underneath, your natural hair is growing, increasing in strength and allowing your scalp to become healthier and more moisturized. Braids can generally remain in place for around 8 weeks, giving your natural hair plenty of time to recover from any harsh treatment and products it has been subjected to.
You can add extensions to your natural hair yourself without having to spend big bucks at the salon, and there are many types to choose from, but the most usual method to add extensions is pretty simple.
You'll need:
Various combs, including a wide-toothed one
Scissors
Disposable lighter
Your choice of hair extension
Apple cider vinegar
Spray the extensions with apple cider vinegar and allow to dry
Wash and condition your hair, finger combing it as it dries
Using a comb, section your hair and spray over with braiding spray
Take a section of your own hair and divide into two parts
With a small section of hair extension, twist and plait them around each other – the two sections of your hair around and through the extension
Repeat all the way down the length, twisting strands around each other, ensuring you're going in the same direction
Use the braiding spray as frequently as you need
Once you've come to the last few inches of the extensions, carefully and quickly run the flame from the light over the last inch or two, making sure not to damage your own hair
Once the flame has tidied up the ends of hair, you can style in whichever way you choose
Havana Twists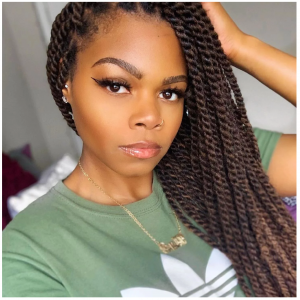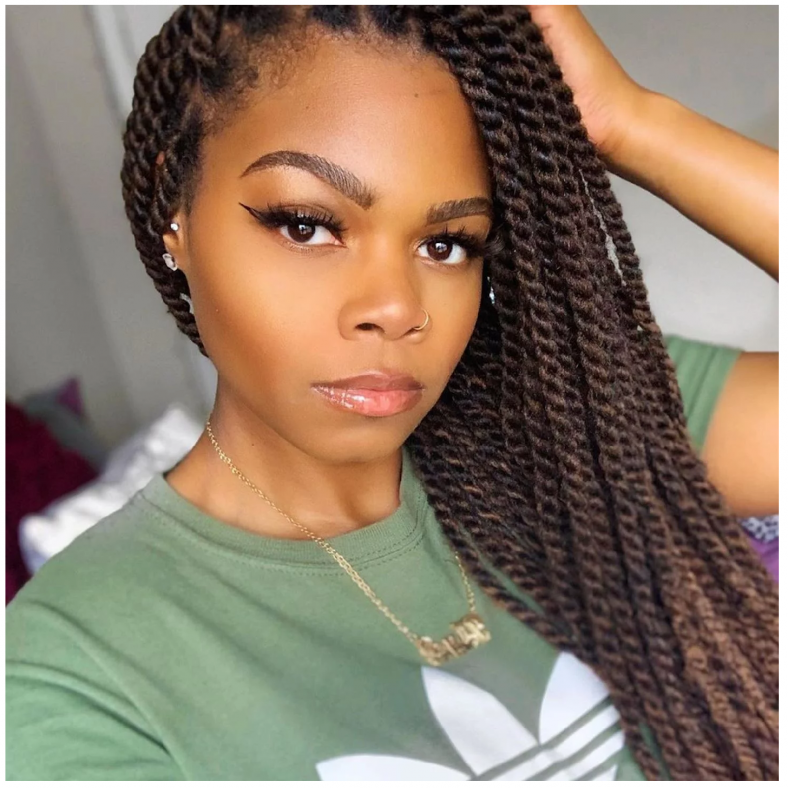 Made popular by Solange and Keyshia Cole, these twists are perfect for thick hair and are designed to look like chunky rope cables. Havana hair is the most usual type of extension used, and the twists should be relatively loose which increases the size.
Using the above method, make each section much bigger and you'll need to use more packets of hair to replicate this superstar style.
Marley Twists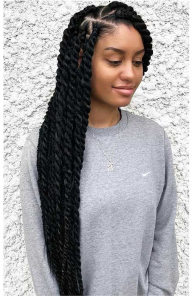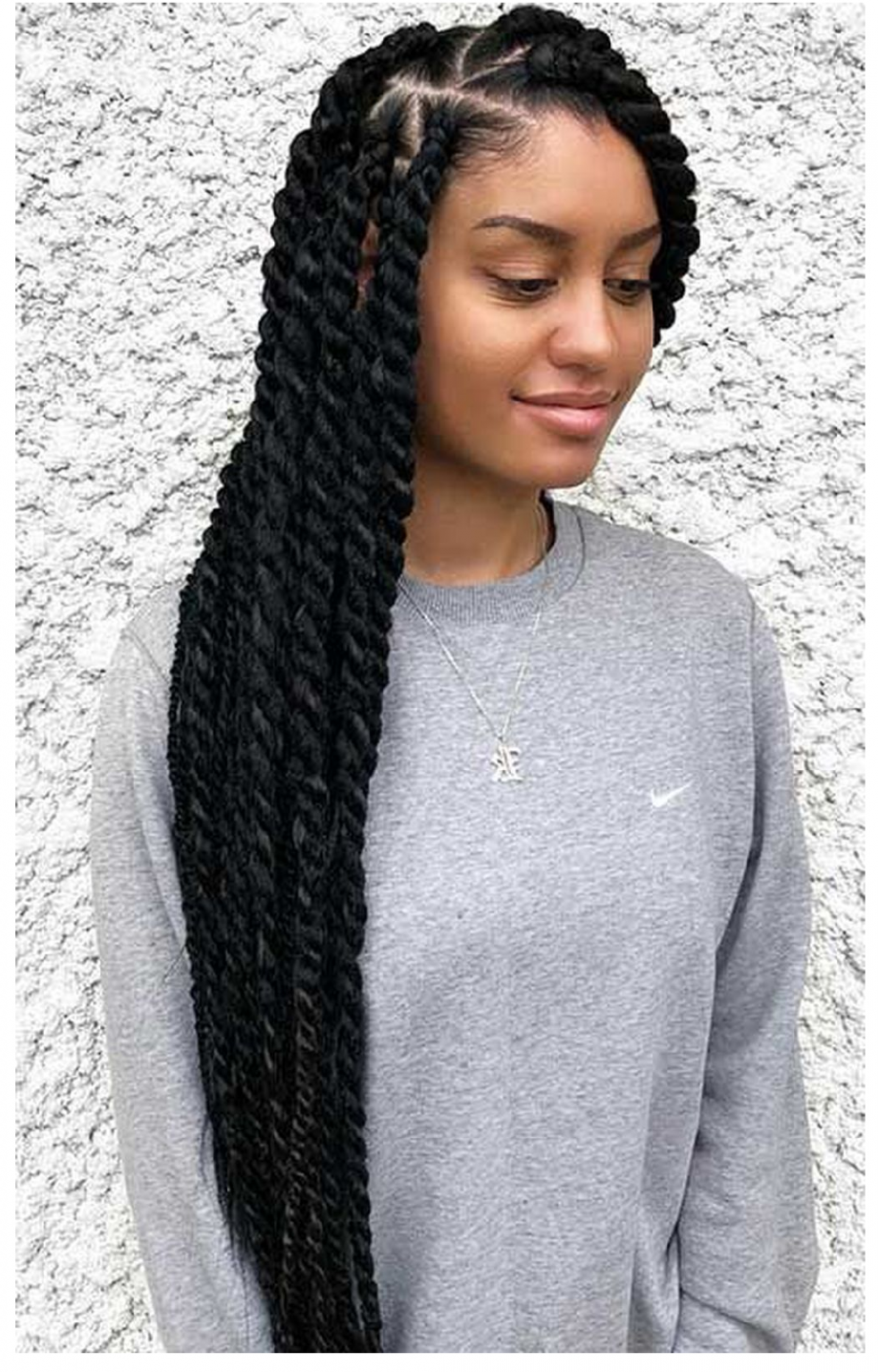 Marley twists were named after the late, great Bob Marley. The hair used is usually Kanekalon hair which is heavier and coarser than Havana hair, resulting in thinner, tighter twists than the Havana rope twists. Often decorated by beads, exotic cowrie shells or woven through with colored yarns, these twists can be worn up or down, in whichever style you prefer.
For an awesome twist tutorial, watch this: