Lawyer, author, and former First Lady, Michelle Obama is an inspiration to many. The first African-American to hold that exalted position, she is always on the go. Now that her husband, Barak, is no longer POTUS, Michelle is an advocate for women's rights, pushing to grant young girls empowerment through education, via her Girls Alliance Fund, and this can only be a good thing.
Likened to Jacqueline Kennedy, Michelle epitomizes glamor, elegance and decorum, whether she's gracing the cover of Vogue, or rebuking the Trump administration. As a role model to many Afro-Americans, her fashion and hairstyles are often discussed and copied.
In 2023, for the first time in many years, she let her natural curls shine when she appeared on stage at Essence's annual Essence Fest. Giving them gorgeous, super stylish ombré golden highlights, lifting above the rich dark tones we know her for, she looked relaxed and happy. Wildly popular, fans took to Twitter to express their love for her new locks.
Prior to 'coming out', Michelle has spoken about having to adopt a 'hair strategy' for her time in the White House, going on to say that white women wouldn't understand what went on behind the scenes to keep her black hair healthy, seeing her journey not as just FLOTUS, but as a professional black woman.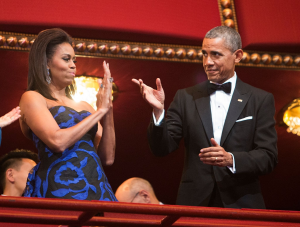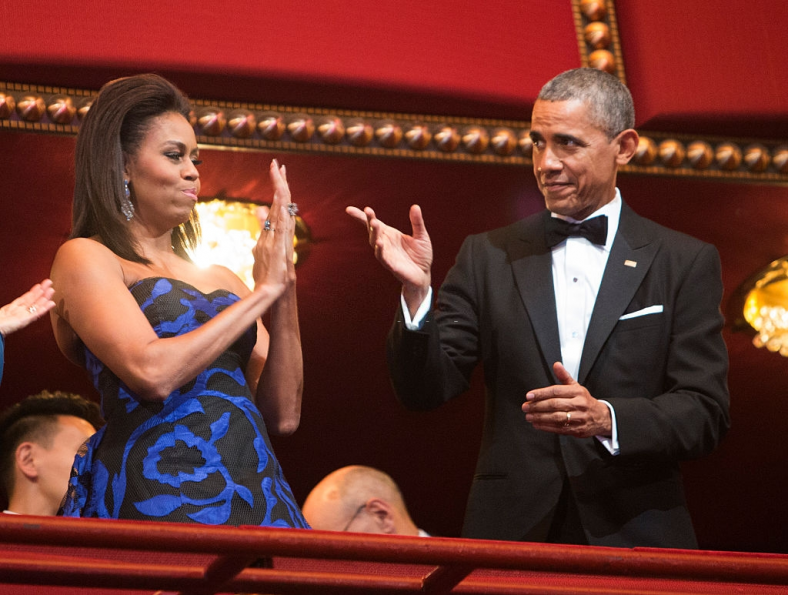 Although we've been used to seeing Michelle with straightened hair in her role as FLOTUS, her stylist has revealed that often, when out of the spotlight and spending time with her family, she would give her locks a break, and go natural. This enabled the hair shaft cuticles to recover, and re-bond together, creating increased strength and a beautiful shine.
Michelle swears by a nutritious diet, admitting that not only does it keep her hair and scalp healthy, but increases the growth rate, and she refuses to use shampoos and conditioners that contain harsh chemicals, preferring instead to stick to natural products where possible.
Here are some more hair care tips from Michelle
It's crucial to keep your hair hydrated, so Michelle swears by leave-in conditioners
She always wears a satin headscarf to bed, preventing the pillows from damaging her hair shafts
When she was straightening her hair for official events, Michelle would make sure she didn't use hot styling tools every day, keeping them to a couple of times a week
She trims off her split ends every four to six weeks, which provides a neat finish, and removes the likelihood of breakages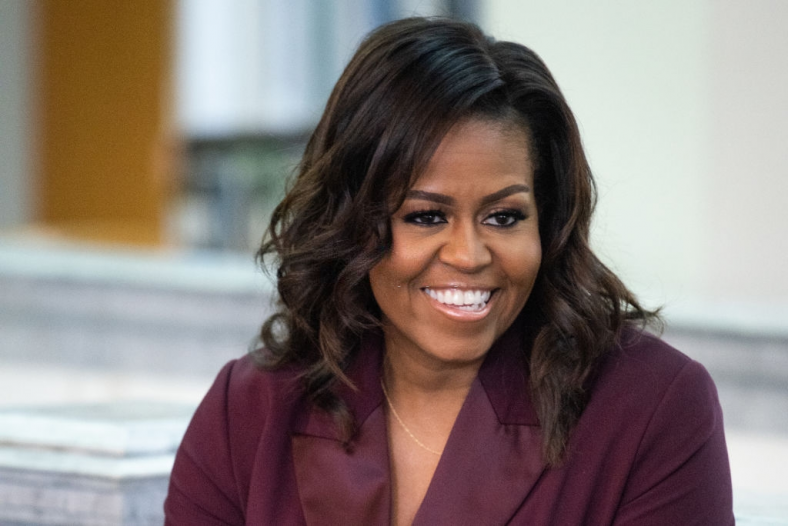 An inspiration to many around the world, now she has left the White House well and truly behind, the new-found freedom she feels applies to her hair too, and I'm sure we'll see her natural curls more and more – something we can all aspire to.
Johnny Wright is Michelle's stylist – he talks here on styles, looks and how to have great hair – enjoy!