African American hair has a unique appearance, structure, color, and texture. It is also one of the most fragile hair types as it is easily prone to injury and damage. The hair can have tightly curled strands, and it's also prone to thinning and hair loss.
From its characteristics, this type of hair is delicate, which calls for special care. Therefore, not all hair tools will suit this type of hair. It would be best to use products that protect your hair strands from breakage and heat damage. Here is a list of things to consider when choosing the tools for African American hair.
#1. Flat Iron Hair Straightener
A flat iron is one of the most common hair styling tools that is used worldwide. With the many types of flat irons available in the market today, choosing one that suits your African American hair can be a daunting task.
This is because you need to put so many vital considerations in place to select an ideal flat iron. Consider the following when buying a flat iron:
The Plate Size
Flat irons come in different plate sizes. Some have narrow thin plates, while others have wider plates. Depending on how long your hair is, you can select a flat iron with plate widths that suits your hair length.
If your African American hair is short, choose a flat iron with narrow plates, read more here. If your hair is long and thick, go for a flat iron with wider plates. Wide plates cover a large section of hair which makes the straightening process easier and quicker.
Temperature Control
African American hair is very fragile. It can easily be damaged by heat if you are not careful while straightening it. That is why you need to select a flat iron that has adjustable temperature control settings.
This will help you control the amount of heat you use while straightening. Therefore, you can select a lower heat temperature for thin, fragile hair or set a high temperature for thick and long. With the heat control setting, it is hard to damage your lustrous hair with excess heat.
Plate Material
Flat irons are available in three different plate materials. They include ceramic, titanium, and tourmaline.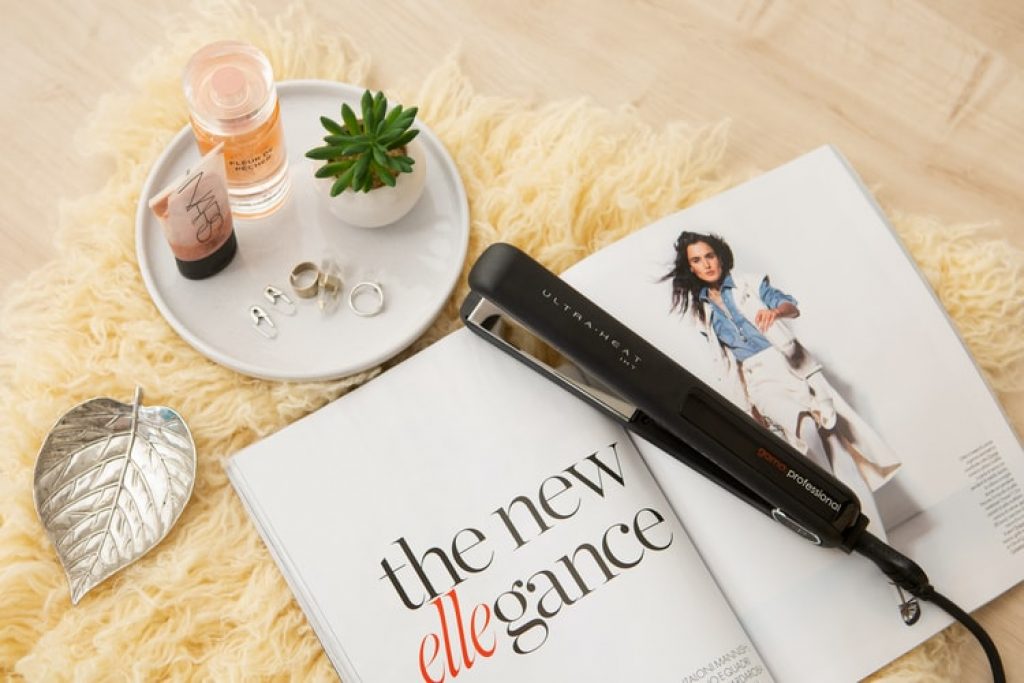 The flat irons with ceramic plates heat up quickly with an even heat distribution that does not damage your hair. It is the most popular and preferred plate material by most ladies. It is good to note that some flat irons come with a ceramic coating rather than a ceramic plate.
The ceramic-coated flat irons are not a better option since they can easily damage when the coating wears off. Go for a flat iron with a ceramic plate strictly.
A flat iron with titanium plates is an excellent choice for people with thick and long coarse hair. It reaches high temperatures quickly and maintains an even temperature continuously. This makes straightening long and thick hair fast because only a few passes are needed to straighten.
Titanium is also lightweight, making the flat iron a great choice as your hands will not get weary while straightening.
Tourmaline plates will straighten your African American hair with less heat than the ceramic and titanium flat irons. This is because it releases high negative ions that lead to frizz0 free and smooth hair. Less heat means less damage and it's good.
It is ideal for thick, curly, and fine hair textures. It is, however, pricier than its other plate materials counterparts.
#2. Hair Dryer
A dryer is a vital tool that no woman should lack in their homes.  Since not all hair dryers are made the same, here are some of the things you need to consider in a dryer if you have African American hair.
Your Hair Type
African American hair is not all the same. Some hair is thin and straight, while others are curly, frizzy, and thick. Dryers are designed to suit different hair types. A ceramic hairdryer will be the best option if you have thin to add a little volume.
The ceramic dryer is able to regulate heat which helps to protect your fragile hair strands from heat damage. For curly, you need to look for a hair dryer that comes with a diffuser.
Attachments
The best thing about African American hair is the many styling options it offers. With that, you need to look for a hairdryer with many attachments to help you style your hair effortlessly. A good hairdryer will include attachments like concentrator nozzles, a comb, and a diffuser. These attachments will help you create any style easily.
Wattage
Apart from drying your hair, you can use your dryer to style it. A dryer with a wattage of 1300-1800 is ideal for home and everyday use. Using a dryer with a higher wattage will cut your styling time, thus reducing your hair exposure to excessive heat. If your hair is thicker, you can use higher wattage and use a lower wattage for thin hair.
Adjustable Settings
Selecting a dryer with multiple adjustable settings will make drying and styling your African American hair easier. This is because you can customize the heating, wattage, airflow, and temperature. This protects your hair from exposure to excessive heating.
#3. Hairbrushes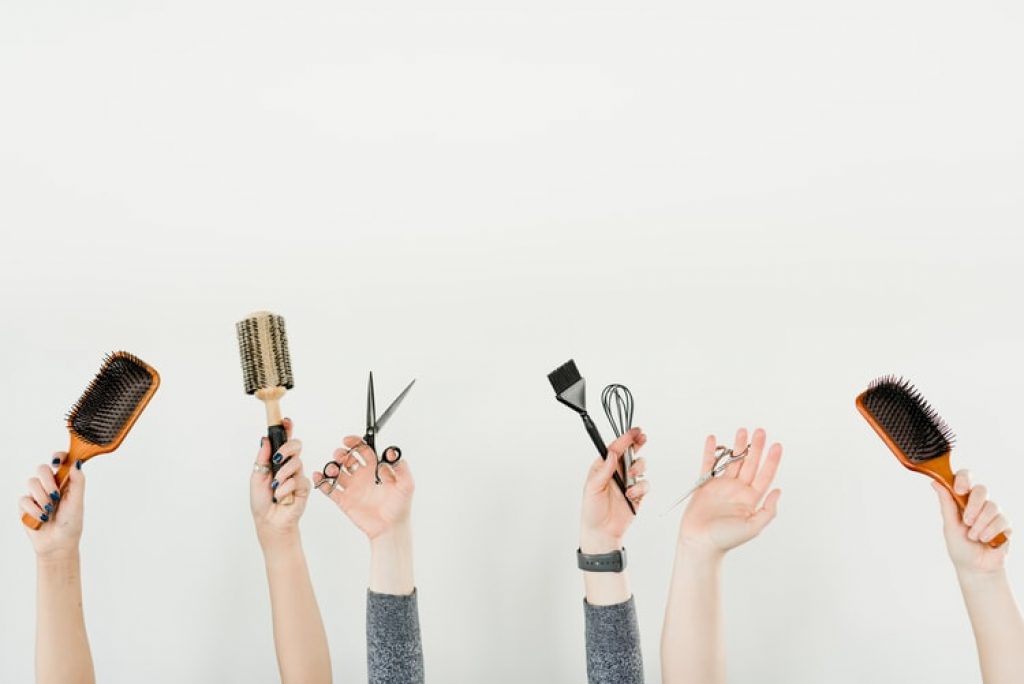 Brushes are either made of boar, rigid plastic, or nylon bristles. With an African American hair type, choose a boar bristle brush over the other brushes. It helps remove any dead cells on your hair and distribute your scalp's natural oils evenly from the roots to the ends. This brush leaves your hair sleek with a healthy shine.
Conclusion
African American hair is one of the unique types. It is beautiful and very fragile at the same time. Not all hair tools will work with this type of hair. You need to consider a few things to select tools that suit your hair without damaging it. The above tips will help you buy hair tools that are ideal for your hair type.