Similarly, like the skincare serums can add beauty to the face, hair's best serums have the power of penetrating deeper into the hair compared to traditional cleansers alone, which makes them an absolute must-have item for everyone's hair care essentials. Hair serum has become one of the most appreciated hair care products on the market. This is because its key role is to add shine to the hair while also preventing it from knotting and tangling. Simultaneously, the application of hair serum can also add a layer of protection to your hair to keep it safe from the sun or other rough environmental elements. Moreover, another reason for its popularity is the fact that its effect lasts for a long time and may stay until your next wash.
However, the downside to hair serums can be found in the process of application, particularly as to how you use them. Even if the product is amazing, its application process has the ability to make or break the experience. If you want to maximize the benefits of hair serum, it is important that you know the right ways to use it. Below you can read the list of dos and don'ts for you to consider in order to achieve ideal effects.
Do identify your hair type and use the right serum for your hair
Before anything else, you have to identify your hair type in order to be able to select the right serum that fits your hair requirements. While there are a lot of types of serums on the market, if you select one without having a clear understanding of what it is that your hair needs will be both frustrating and overwhelming.
For coarser hair or hair that really behaves when it is damp, go for a thicker or cream-based serum that will help nurture the hair and smooth it down at the same time. Serums that contain an intensive hydrating formula have the ability to keep curls thick and that do not frizz.
If you have fine or oily hair, consider opting for a light serum. This will keep the hair from looking oily, plus it will not be weighed down. You can also find special serums out there that make thin hair look voluminous.
If you often dye your hair and use styling tools, then you may select hair serums that contain keratin that helps to repair damage, strengthen hair and avoid split ends and breakage. Homeattic offers a wide range of hair serums for every hair type, visit homeattic to check their products.
Do use hair serum as a heat protectant
A sufficient amount should be applied before using the hairdryer, flat iron, or curling iron. These little things can make a big difference in maintaining the strength of your locks. It is impossible for the majority of us not to use heat styling, plus all of us do it at least when there are special occasions. You should use a hair serum as a heat protectant for these occasions. As a result, this will protect the hair from being damaged when exposed to high temperatures. In addition, it will make the hair more elastic as well as easy to style without breaking it. There are a lot of these serums, which have ingredients giving the hair extra conditioning to help counteract damage while styling.
Do apply hair serum on damp hair
Always wash your hair first, and then dry it with a towel. Before applying the serum, ensure that your hair is not too wet or too dry. This is the ideal condition of applying the serum. As your hair dries, this will make it look shiny and well-nourished, but with no frizz. Thereafter, all you need to do is leave it as it is throughout the day, or just add a little touch-up if it is too damp or if your hair is too curly. You need to be very careful when you are dealing with wet hair because it is the condition in which your hair is most sensible of applying styling products. However, this advice will allow you to benefit from the styling effects for a longer time.
Do not apply it on an unwashed hair
The key advantage of the serum for the hair will be its effectiveness in protecting the hair from environmental factors such as pollutants and dust. To reach its highest level of potential, it is recommended to apply serums only to clean and freshly washed hair. By doing so, it will be able to work as a protective shield against pollution in your city.
Do not exaggerate with the application
Whatever the thickness or length of your hair, excessive application of serum will never serve you well. Try to be in control with your application by only applying amounts that are less than a pea-sized dose for fine hair and a quarter-sized dose if your hair is naturally thicker. It is recommended by specialists not to use more than one coin size. Applying too much may weigh down the hair making it oily and messy.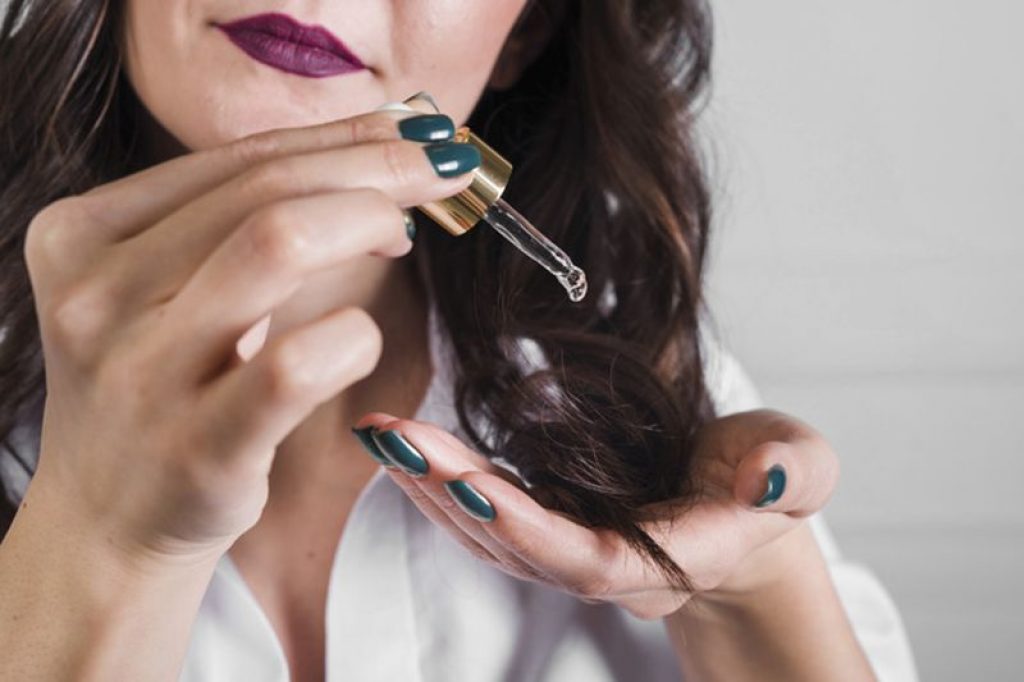 Do not apply near the scalp area
Applying hair styling products to your scalp is a very usual routine. Nevertheless, hair serum is not the same thing as shampoo. You have natural oils available for nourishing your scalp and roots. By applying hair serum to your scalp, you will make your hair become more and more oily. Therefore, the perfect way to apply hair serum is to put it on your hair running around your ears and downward. Then use a comb to go over your hair and spread the hair serum evenly.
There are times it seems like you go that extra mile for your hair, from using a heat protectant spray prior to styling to applying a quality detox shampoo for cleansing, but your hair somehow still looks like it is missing something. To sum up, when your hair starts to look lifeless after washing, it means that the time has come to add a hair serum as part of your hair care regime.
Choose a hair serum appropriate for your hair type, and you will be all set to make the shiny hair days rock. Be sure to apply it only to the hair ends and stop using it in case a particular serum starts causing skin rashes or excessive hair loss.